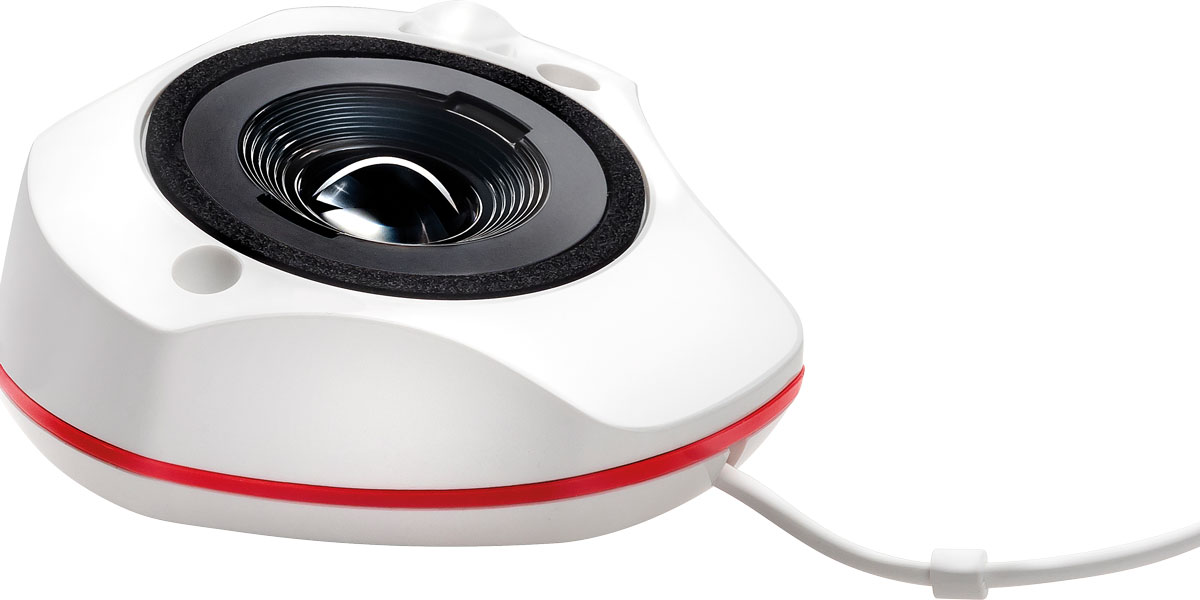 Easy Spyder
Posted on Jul 17, 2023 by Samara Husbands
Datacolor's new X2 range offers a simple way to ensure colour accuracy in all your monitors
Advertisement feature
You might always carefully set white-balance in camera, check your waveforms and false colour tools religiously, shoot a colour chart for every shot; then in post, check your RGB parade, vectorscopes and waveforms to make sure your whites and blacks are perfect and colours true. But if your monitor is not correctly calibrated to show accurate colours, then you'll fall at the final hurdle. 
That's especially true if you're starting to look beyond basic colour correction and matching shots between cameras, and moving into serious grading with custom settings and LUTs. It's where your creativity can really shine as you tweak hues and saturation for every shot, gaining the maximum impact and harmony between cuts. This is where your judgement of what looks good calls for a colour-true monitor. 
While it's true you can't know what devices your viewers will be using to see your work, it's important to have accurate reference colours to know you're working from an accurate base setting before you go wild with looks. 
It's no good thinking your expensive reference monitor will be perfect right out of the box – and keep its colours accurate forever. And if you're viewing your work in a darkened room, perhaps one that has colour-accurate low-intensity lighting or is open to the changing nature of daylight throughout the different times of the day, these will all affect how well you can see your screen.
Colour accuracy quickly
What you need is a fast device to make sure all your monitors are accurate and just the right brightness for the ambient conditions you are working in. Datacolor's Spyder X2 range, consisting of the Elite and Ultra, only take a few minutes to use and the results are total accuracy. And you don't need to be a colour management professional to understand how to use them, although if you do know what you are doing then an advanced mode lets you see, set and record all the parameters in a variety of colour spaces. The whole calibration process is faster and easier than ever thanks to the improved software. If you use a high-brightness HDR display, you definitely need the new Spyder X2. And if you work with two monitors, it's essential they are identical in terms of colour and brightness, or else you'll never be able to gauge your work.
Compared to the older model, the new Datacolor Spyder X2 has an expanded lens-based light sensor with support for high-brightness HDR displays, redesigned software and native USB-C connectivity although a USB-A converter is included if you need to connect your X2 to an older computer.
It takes less than five minutes to plug in the device and put the puck over the target on the screen, with its sensor cover hanging over the back of your monitor to act as a counterweight. Then simply follow the on-screen instructions as the software projects a series of colours, which are analysed by the Spyder X2 to see how close your monitor gets to meeting colour accuracy targets. Once it's done, chances are you'll be amazed at how far out your screen was!
The Spyder X2 calibrator is available as either the £299 X2 Ultra or £249 X2 Elite versions. The difference is in the software, and you can pay for an upgrade to the Ultra from the Elite later. Both work on HDR displays, but the Elite is rated up to 750 nits of brightness, while the Ultra can measure up to 2000 nits. It is ideal for ensuring HDR/high-brightness content on computer-connected TVs and projectors is accurate, too.
Don't forget ambient light
Both versions of the Spyder X2 support ambient room light monitoring, using a small light sensor on the outside of the device. This helps you set brightness, as the software can use the ambient light in the room to recommend a brightness preset. You can even store several different settings for different times of day, if you like. 
For serious colour management professionals, the Spyder X2 can do advanced display analysis, which allows you to measure the performance of your own monitor and see actual colour gamut coverage, brightness, contrast, screen uniformity and the Delta E deviance from ideal colour. And, of course, they work in Rec. 709 and Rec. 2020 colour spaces.
Other features in the new software include Studio Match, which allows simultaneous calibration of side-by-side monitors to ensure consistency across displays. And for photographers, a Soft Proofing function simulates other displays or devices on your calibrated screen, letting you see how printed output will appear on different printer, ink and paper combinations.
Casey Krugman, Datacolor product manager, explains: "We've designed the Spyder X2 platform, with its re-engineered software and expanded sensor capabilities, to be inherently agile and adaptable to HDR/high-brightness monitor advancements across a variety of imaging industries. This helps assure users that our products are positioned to grow with them and seamlessly adapt to ever-changing technologies."
The Spyder X2 series is available now from the Datacolor online store, selected retail partners and Amazon. 
Originally featured in the July/August issue of Pro Moviemaker.