Fujifilm reveals new optics
Posted on Sep 2, 2020 by Adam Duckworth
Fujifilm has revealed the Premista 19-45mm T2.9 – a lightweight, wide cinema zoom lens for large format sensor cameras – and an MK lens mount, developed by Duclos Lenses for the new Red Komodo cinema camera.
Premista 19-45mm
The short, lightweight, wide-angle 19-45mm T2.9 expands the Premista family of zooms to three lenses. Joining the 28-100mm T2.9 and the 80-250mm T2.9-3.5, the Premista 19-45mm produces images with natural and beautiful bokeh, outstanding high resolution, accurate colour rendition and controllable flare with minimal ghosting for capturing high-dynamic range. The lens shows little distortion throughout the entire zoom range, lightening the burden of correcting footage after shooting, and allowing high-quality cinematic images to be created more efficiently.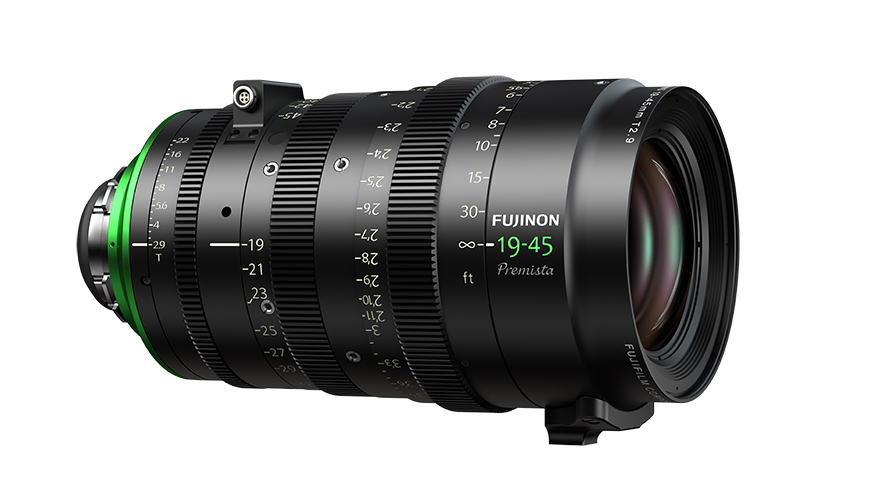 "The response we've seen to the Premista lenses since their 2019 launch has been tremendous both in terms of excitement and usage across feature film and high-end TV productions," said Thomas Fletcher, director of Marketing, Optical Devices Division, Fujifilm North America Corporation. "Now, with stricter safety and efficiency needs on set, there is a growing demand for high-quality zoom lenses that match the quality and 'look' of prime lenses, and efficiently capture images without the hassle of having to frequently change lenses. The Premista family checks off all the boxes, with no compromise."
The Premista 19-45mm is set to released in early 2021.
Duclos Lenses MK-R Mount
Duclos Lenses has developed the MK-R Lens Mount, an RF mount conversion that makes the Fujinon MK 18-55mm and 50-135mm zoom lenses compatible with a variety of RF mount camera bodies – most notably, the new Super 35 Komodo 6K camera from Red. Paired together, the set-up is small, lightweight and relatively affordable.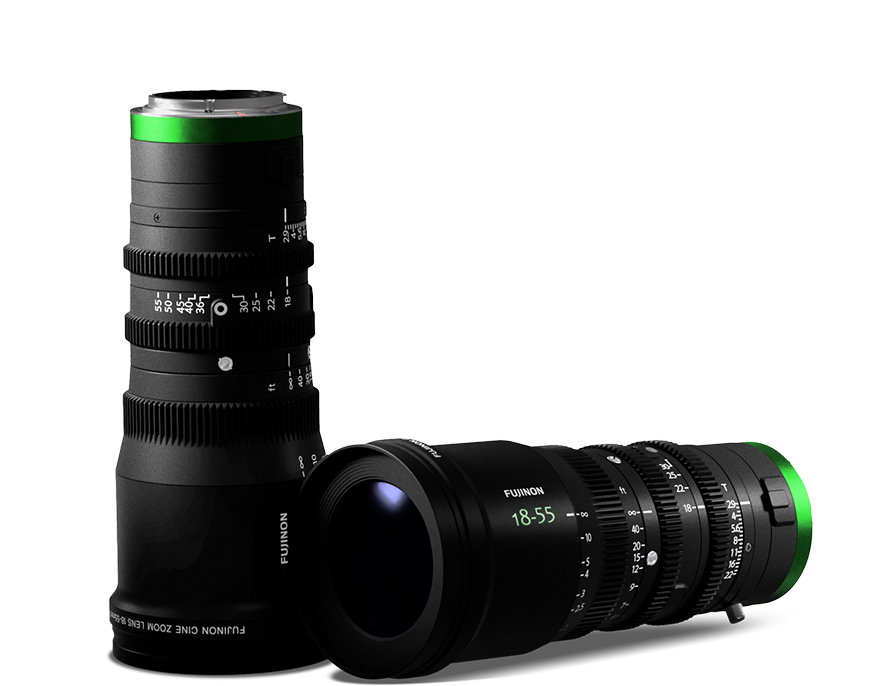 "We were so impressed with the performance, size and weight of the Fujinon MK zooms, it only made sense to engineer a solution to pair them with the Red Komodo," said Matthew Duclos of Duclos Lenses. "I didn't want to sacrifice any of the functionality of the zooms, which proved to be quite a challenge during initial design. After a few revisions, we're very happy with the results of the new MK-R and can't wait to see some of the unique content our clients create with the MK zooms."
The conversion does not affect the manufacturer warranty and is entirely non-destructive. All of the original lens features, including the adjustable back-focus and integrated macro function, are also fully maintained. The mount components are manufactured from aerospace-grade billet aluminium, anodised to withstand the rigours of production use.
For current, US-based owners of the MK zooms, you can send your lens to Duclos Lenses to perform the conversion for $495. For US customers who purchased their MK zooms from Duclos Lenses previously, the cost of the conversion is discounted to $405. Duclos Lenses begins shipping the Fujinon MK-R lenses from mid-September.
For more information on the MK-R mount, visit ducloslenses.com