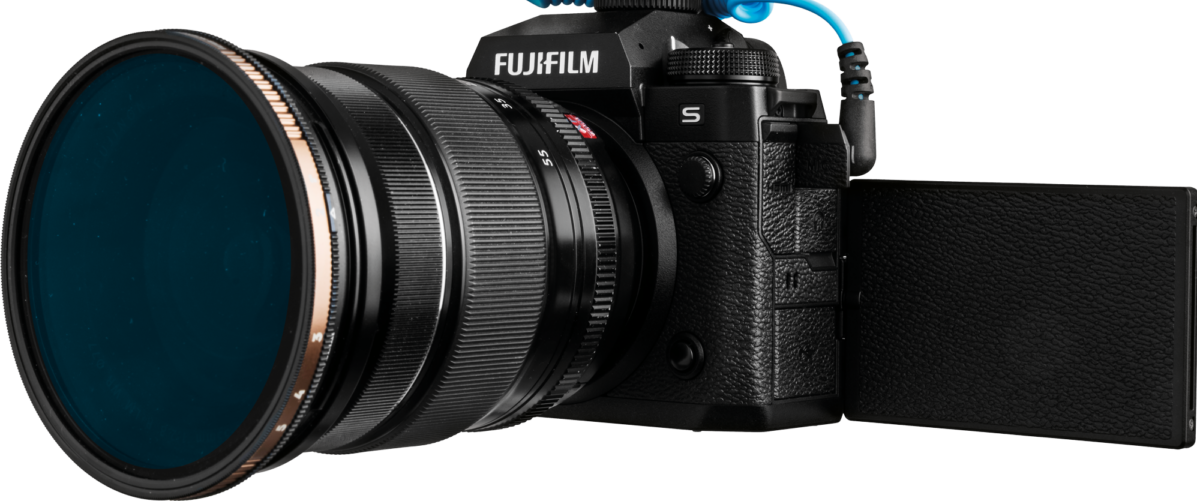 Fujifilm has the X factor
Posted on Aug 17, 2022 by Samara Husbands
The X-H2S is not just the ultimate APS-C mirrorless, but one of the greatest cameras ever
Words and photos Adam Duckworth
If you want the very best APS-C mirrorless camera for shooting high-end video, packed with rich codec choices and high frame rates, the Fujifilm X-H2S is it. Nothing we have tested even comes remotely close. For Fujifilm users, it's far and away the most capable X Mount camera ever, and at £2499/$2499, it could be seen as a bargain for what you get.
However, the reality is that all other flagship mirrorless cameras for moviemaking are full-frame – from the likes of Canon, Sony, Nikon and Panasonic. Or they have much smaller Micro Four Thirds sensors, like the Panasonic GH6 or OM System OM-1. 
Cameras with APS-C sensors tend to be designed as consumer models built without the latest spec, or essentially hybrids such as Canon's EOS C70 or the Blackmagic Pocket Cinema Camera 6K. These certainly aren't built for excellence in stills and video. 
That's precisely what the X-H2S is – a fully featured mirrorless, equally at home rattling through still images at an insane 40fps, as shooting 4:2:2 10-bit ProRes video. It might be the only flagship mirrorless APS-C on the market, but it has performance to match – or even beat – pro machines with larger sensors. 
All bases covered
Fujifilm has obviously become serious about making a camera that excels at everything. In terms of filmmaking, pretty much the only thing it lacks compared to some other high-end cameras is internal Raw recording and some dedicated tools, such as waveforms and shutter angle. But if Raw is a must for your workflow, it can output 12-bit ProRes Raw or BRAW to suitable Atomos and Blackmagic monitor/recorders, as well as 4K/120p 4:2:2 10-bit non-Raw. And, of course, monitors add waveforms and false colour themselves.
The reason why the X-H2S is a leap ahead of previous Fujifilm cameras is its stacked sensor found in high-end models like the full-frame Sony A9 and A1, Canon EOS R3 and Sony Z 9, as well as the Micro Four Thirds OM System OM-1. These give a clear, real-time view that's essential for moving subjects in both stills and video. It makes the X-H2S a fantastic stills camera for capturing sport and wildlife, and gives a massive performance boost to video.
Its X-Trans CMOS is a back-side illuminated, 26.16-megapixel sensor that reads signals four times faster than the previous model, and the X-Processor 5 doubles processing speed. This means zero lag or blackout in the viewfinder, much faster and more accurate autofocus, virtually no rolling shutter and quick frame rates. 
It also unlocks a huge swathe of high-end video codecs and frame rates, including 6.2K shooting, 4K at 120fps and 240fps in HD, available in H.264 or H.265 with a choice of bit rates and compressions. There are 8-bit 4:2:0 and 10-bit 4:2:2 codecs, either in All-Intra or the more compressed Long GOP, including edit-ready Apple ProRes in different quality settings – 422, HQ and LT, as well as ProRes Proxy. A CFexpress Type B card is necessary to keep up, although a second slot fits SD media. With a V90-class SD card, it's perfect for all but the most data-intensive codecs.
The new sensor and processor each boost image resolution at low ISO and reduce noise at high ISO, with improved AF – thanks to AI tech that includes subject recognition. It detects and tracks not only human faces and eyes, but animals, birds, cars, motorcycles, bicycles, aeroplanes and trains. Phase detection AF is uncannily accurate and rapid – and face/eye detection works superbly.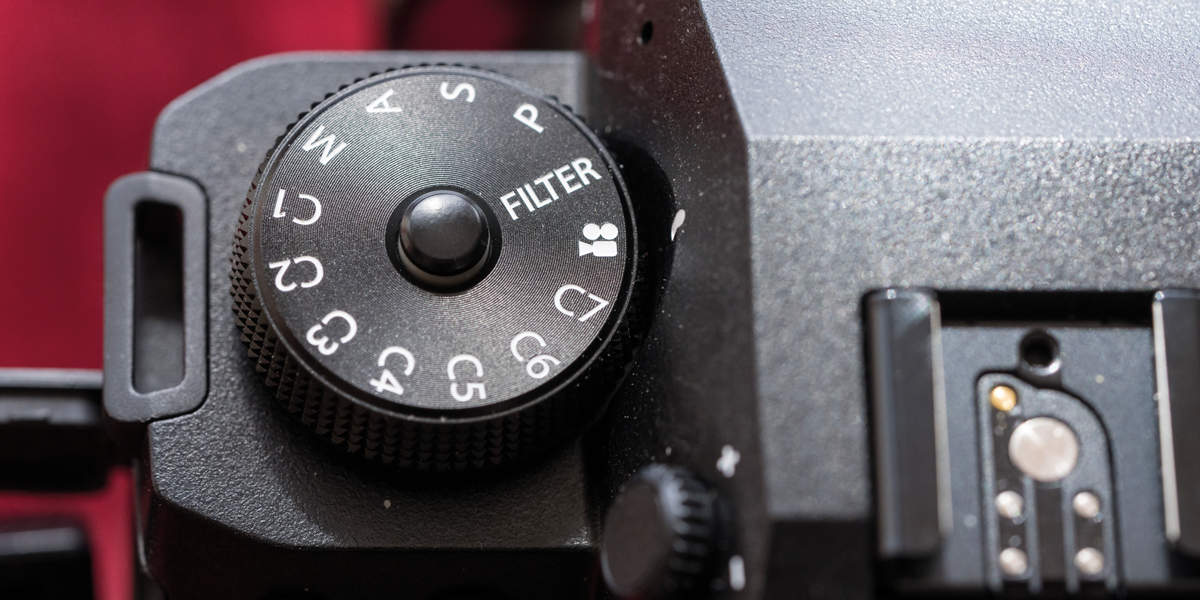 Total command
The rear touchscreen allows for beautifully smooth focus pulls. On this, set the AF speed and how sticky it is. One particular feature is AF/MF: the camera works in autofocus until the focus ring is moved; at this point, it reverts to full manual focus. A push of the rear AF ON button re-engages AF – it's very useful.
A new body style and interface make it ideal for hybrid shooters, with a full-size HDMI and 3.5mm headphone jack, plus tilting and swivelling LCD that's great for video. This latest Fujifilm is built for pro use, with good weather sealing. And its controls make sense for any advanced shooter, whether used to Fujifilm cameras or not.
On the left of the top-plate is a dial allowing you to set PASM modes for still photography, plus quick access to filters, seven custom settings and video. The dial locks to avoid inadvertent changes, and the top-right features an LCD screen displaying information relevant to the settings. For video, that's resolution, white-balance and gamma, frame rate, ISO, battery level and recording time, among a host of others.
ISO and white-balance have their own dedicated buttons to the right of the screen, for fast changes. A small Rec button next to the shutter release will start video recording at any time – or in video mode, the usual shutter release controls recording. The rear has a touchpad and small joystick to help navigate pages, as well as a 'Q' menu for fast access to most-used settings. Camera controls can be customised in all sorts of ways once you dig into the menus.
The user interface is easy to navigate, and although menus are deep, they aren't too complicated. It's here where you set codec, frame rates, high-speed recording, gamma, audio, timecode, autofocus and just about everything else. Movie mode shows all your main settings at a glance, including what you are recording internally or externally via HDMI.
Controls include peaking and adjustable zebra patterns, front and rear tally lights that can be activated – and an on-screen histogram to help nail exposure.
Its EVF is a high-resolution, 5.76-million-dot panel with a magnification of 0.8x and 120fps frame rate for a clear view. The 1.62-million-dot LCD monitor is a vari-angle design, so hinges out from the camera and may be twisted around. Although doing so can foul any headphones you have plugged in. All-new five-axis in-body image stabilisation offers up to a seven-stop advantage when combined with a suitable lens – and this also works exceedingly well. An IS boost setting makes things even smoother, but the image is then cropped slightly.
For this, you need a matching X Mount lens that supports OIS. Plenty of these can be found from third-party manufacturers or Fujifilm themselves. For a more traditional feel, Fujifilm's MK cinema zooms – the 18-55mm and 50-135mm T2.9 optics – would make a great combination. Both communicate with the X-H2S electronically and will transfer metadata for high-end workflows.
A Super 35 sensor means the camera is ideal for fitting PL mount lenses via a third-party adapter. So you could deploy anything from vintage glass to anamorphics and still focus manually.
For audio, set auto or manual for the internal or external mic via mic or line input, plus the usual low-cut and wind noise filter options. Activate four-channel recording by pairing the camera with a forthcoming XLR adapter.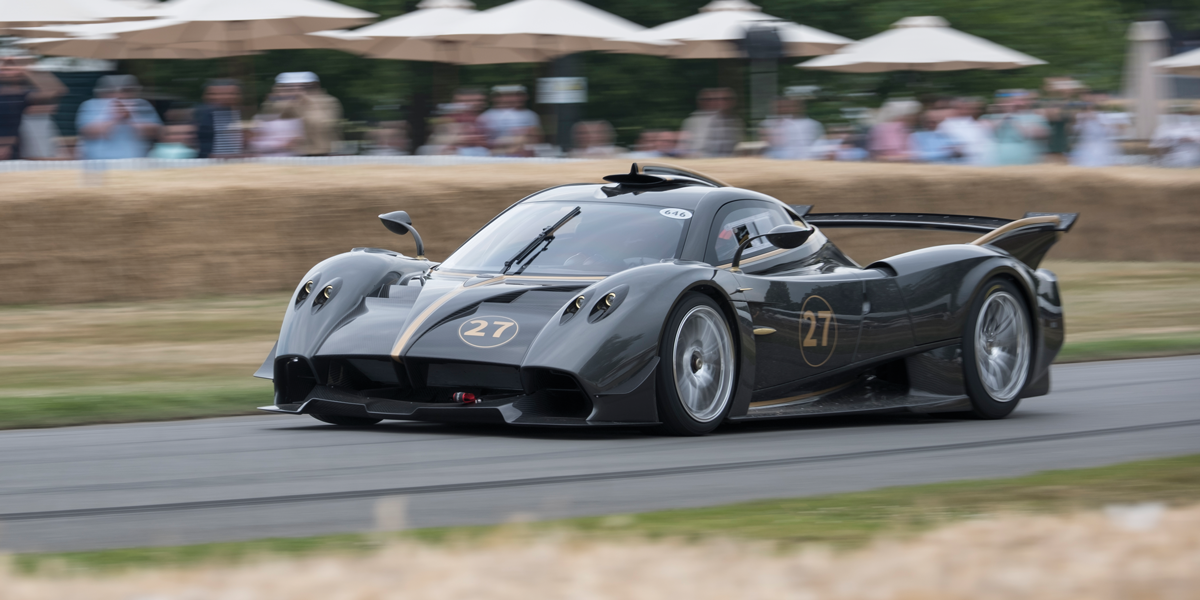 Down to the details
The highest-resolution shooting at 6.2K is limited to 30p, but creates very detailed footage – although the 4:3 aspect ratio isn't ideal for widescreen. You'll end up cropping to 16:9 or 17:9 and losing resolution. Like many high-quality codecs, it takes up a lot of storage and large CFexpress cards will be a must. It's draining on the battery, so make sure to bring a few spares for a full day of shooting – or charge with a large USB-C power bank if needed.
In more useful DCI 4K or 4K settings, there are more frame rate, codec and compression alternatives. All produce incredibly detailed files, and high bit rates provide plenty of information for grading. Dynamic range is plentiful, especially in one of the two F-Log gammas.
Standard colours emulate Provia film stock, so are saturated and high-contrast rather than cinematic. It's best to dial back the settings, but for information overload and maximum dynamic range, F-Log is the way to go.
F-Log1 sets the minimum ISO to 640, while the flatter F-Log2 puts it at 1250 and gives maximum dynamic range up to 14 stops. Even at this setting, there is a remarkable lack of noise straight out of camera. Noise is barely noticeable in all permutations up to 6400 ISO.
Success was found using a Fujifilm LUT for an X-T4 F-Log to Eterna for Rec. 709, and manual colour correction was quite simple. It's a quality sensor and signal processing pipeline, for sure.
We also loved ProRes settings, which produced natural colours straight out of camera, taking up a lot of memory space at the same time. ProRes 422 HQ footage is excellent and will mix well with high-end cinema cameras.
Fujifilm loves its Film Simulation colours and these are included here. Options include vivid Velvia, a softer Astia, some mono choices, Bleach Bypass and an Eterna Cinema look. We particularly liked Eterna Cinema, since it bakes in soft colours and rich shadow tones.
All of these provide an easy, straight-out-of-camera option with no extra processing. You could pick internal ProRes, or go the whole hog and opt for externally recorded ProRes Raw or BRAW, grading to your heart's content. It's one of the reasons the X-H2S is such a powerful, flexible filmmaking tool.
Use with AF lenses for strong, AI-controlled focus, or bolt on an all-manual vintage PL lens for a unique look. Employ it for 40fps stills shooting sport, or rig it up with a monitor/recorder for more considered narrative film. The X-H2S does it all, at a great price.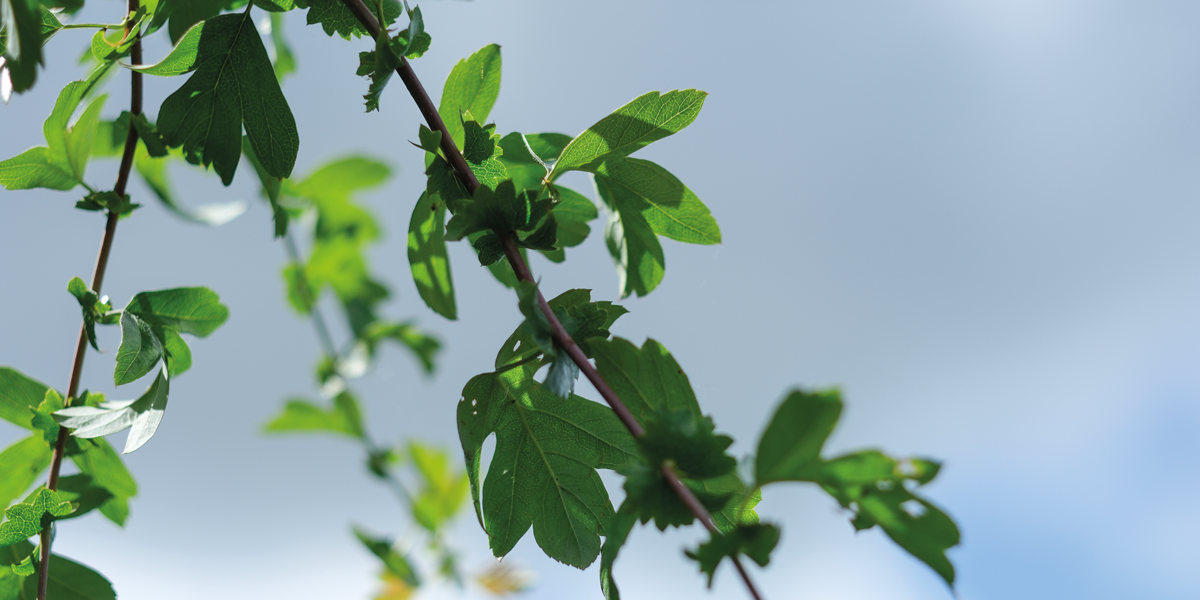 The Verdict
It's easy to see we're very impressed with the Fujifilm X-H2S, as it brings all the latest features from flagship full-frame rivals and fits them in a more affordable APS-C body. That brings more compact lenses to the table, too. It's a bit like a scaled-down Canon EOS R3, Nikon Z 9 or Sony A1 at half the price or less. And none of these can match its 40fps stills performance with full AE and AF.
Of course, it does have a smaller sensor, which has advantages – but also some negatives, such as when creating a shallow depth-of-field at wide apertures. But in terms of image quality, you would be very hard pushed to notice any shortcomings – even at high ISO settings.
Great-quality, high-bit-rate internal 10-bit 4:2:2 All-Intra codecs, at a massive range of frame rates, more than make up for theoretical drawbacks – and colours are wonderfully natural. The X-H2S might go down in history as one of the best value and most capable mirrorless cameras for shooting data-intensive video. 
SPECIFICATIONS
Price: £2499/$2499 body only
Sensor: 26.16-megapixel APS-C CMOS stacked
Recording format: H.264/ H.265/MOV/All-Intra/Long GOP/ProRes. Up to 4:2:2 10-bit, 6.2K at 23.98/24/25/29.97p 360-720Mbps. DCI 4K/4K 23.98/24/25/29.97/50/59.94/ 100/119.88p 360-720 Mbps. 2K and FHD 23.98/24/25/ 29.97/50/59.94/100/119.88p/ 200/239.76p 360-720Mbps
External recording: 12-bit via HDMI, to 6.2K
Gamma: F-Log/F-Log2
Recording media: 1x CFexpress Type B, 1x SD/SDHC/SDXC slot
Stills: Raw and JPEG, 40fps
Input/output: Mic input jack, headphone jack. USB-C, 2.5mm sub-mini control input, 2.4/5GHz Wi-Fi, Bluetooth
ISO: Auto, 160-12,800 (expandable to 80-51,200 for stills, 160-25,600 video)
Image stabilisation: In-body sensor shift with seven-stop improvement
Screen: 3in free-angle tilting touchscreen, 1620k dots
Shutter speed: 900-1/32,000sec
Autofocus: Intelligent hybrid AF, phase and contrast detection with 425 points
Dimensions (wxhxd): 136.3×92.9×84.6mm/ 5.4×3.7×3.3in
Weight: 660g/1.5lb with battery and memory card
PRO MOVIEMAKER OVERALL RATING: 9/10
For more information head to the Fujifilm website.
Originally featured in the August 2022 issue of Pro Moviemaker.