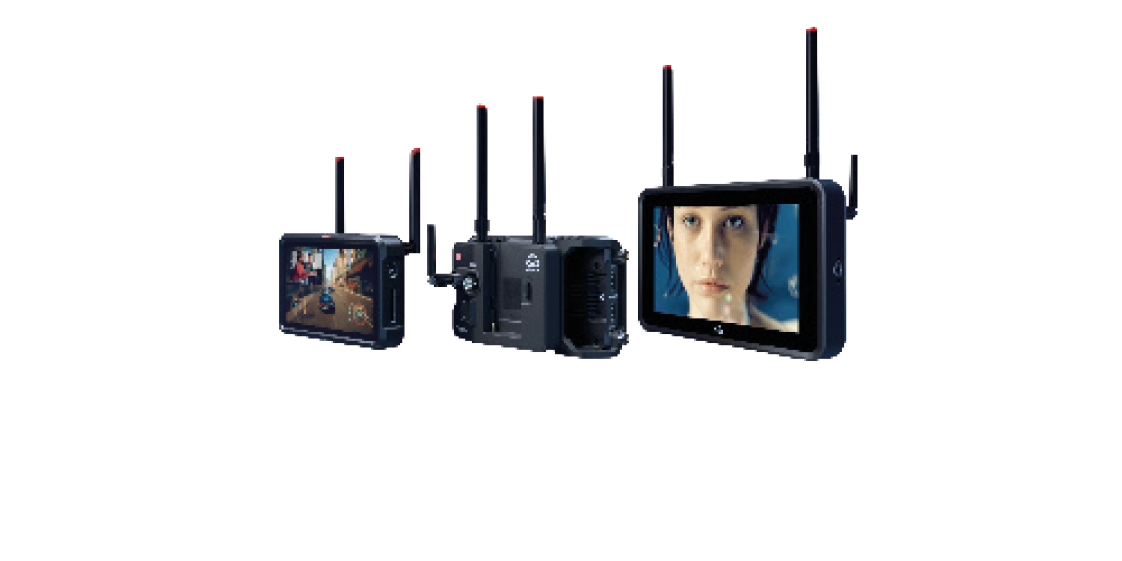 Resolve your cloud editing issues
Posted on Aug 17, 2022 by Samara Husbands
Blackmagic's new hardware and cloud services bring easy virtual post-production in DaVinci
The best engineers don't just build hardware and software to solve a problem effectively, but simplify complex systems to make everything easy for the typical buyer. That's what Blackmagic Design has done with its new products, allowing easier and cheaper editing via the cloud. Something that a typical filmmaker or small production company can quickly get to grips with, rather than having to employ IT tech-heads to get things working and keep them running.
Blackmagic's new system allows multiple editors to work on the same project at the same time – anywhere on the planet. It's based around a major update for DaVinci Resolve 18 and a range of network storage solutions. 
This is quite a departure for Blackmagic, marking as it does the Australian firm's clever move into storage hardware. These fresh innovations aren't just hard drives that plug into a workstation via USB, but cloud-connected devices. In the case of the entry-level Cloud Pod, it doesn't actually come with any storage at all. Instead, plug in a hard drive you already own, and the device will turn into a network-attached storage drive.
The £366/$395 Cloud Pod lets you use any USB-C disk as network storage. This particular unit includes high-speed 10G Ethernet and Dropbox sync, plus HDMI monitoring output for a real-time view of its status. 
We plugged the Cloud Pod into our Mac Studio with Ethernet, to make it part of our network, and attached a Lacie Rugged SSD Pro drive. It was instantly recognised as part of the network. However, we did have to plug it in via USB-C to download the latest firmware upgrade – installing the free Blackmagic Cloud Store app to manage the system.
Doing this allows all users on the network to access files on the Lacie, so it would work for anyone else that requires the data in your network. This could be inside one office – or remotely, if your network is set up for that. 
Alternatively, if you have a paid Dropbox account, things get more interesting. Files are available to anyone with Dropbox access without needing to download, as Blackmagic Cloud Store constantly stays in sync. Users who access the files work on them in your local storage. Since there's no storage in the Blackmagic Cloud Store, there's no subscription or monthly fees. Other services in addition to Dropbox will be added soon. 
Sitting above the Cloud Pod is the Cloud Store Mini, which has 8TB of internal storage, priced at £2574/$2995. It has four speedy M2 flash memory cards in RAID 0 configuration and built-in 10G Ethernet, as well as 1G for slower systems. Or connect to the network via USB-C. 
With Dropbox sync, multiple units can be synchronised across different geographical locations. An HDMI monitoring output means you can see which users are online and the amount of data they are admitted to. Plug in any monitor via HDMI and get a real-time view of how much space you have.
Like the Cloud Pod, this unit displayed plug-and-play simplicity. Software is easy to use and understand – it just connects and works – and drives are very fast, as they're PCIe-style SSDs. It's bigger than a standard SSD desktop drive, but has all the network switching built in, so you'd expect that. About the same size as an 8TB HDD, it's ideal for desktops.
For very large productions, the full-size Cloud Store costs from £8496/$9595 for a 20TB version up to £26,496/$29,995 for an 80TB drive. A 320TB model will also be available built to order, at a price that hasn't yet been set. 
These Cloud Store devices use the chassis of eGPU accelerators Blackmagic used to sell, which were widely praised for their cooling capability and performance. Now they have speedy SSDs inside, four 10G Ethernet connections, and a parallel memory core that sustains maximum transfer speeds on each 10G Ethernet port at the same time. 
The array of flash memory is set in RAID 5 for speed and protection. Ethernet ports mean you can connect four separate computers, or they work together with link aggregation for huge 40G Ethernet speed. There's also HDMI monitoring output. 
With any of these Blackmagic Cloud hardware devices, it's possible to share files quickly with anyone on your network – or via Dropbox sync. But the genius of the system is if your whole team employs the latest DaVinci Resolve 18, which supports the Blackmagic Cloud for hosting and sharing projects, as well as a new proxy workflow. Resolve's cloud technology works perfectly with the three new Blackmagic storage devices, and means multiple users can work on a project in Resolve simultaneously.
An entire team, in different locations, can watch the project and communicate in real time with the included chat function. But to avoid more than one person trying to cut, colour, fix audio or alter graphics at the same time, there is a lock-out system. If someone starts to make cuts, it prevents everyone else from doing anything to that panel in Resolve. They can watch cutting and comment, but not change it. 
However, the colour panel is accessible for grading, Fairlight for tweaking audio, or Fusion for any graphics amendments. So four editors may work on the same project timeline at once.
There is a cost for this service: $5 per library each month, paid by whoever sets it up. Other users don't have to pay the fee. 
The system is helped by the Blackmagic Proxy Generator App, which automatically creates and manages proxies from camera originals. You can create a watch folder and new media is automatically converted into H.264, H.265 or Apple ProRes proxies. Then switch between original footage and these, as Resolve instantly links them in the media pool. This means it's feasible to edit with proxies, then relink to camera originals for grading. 
A major Resolve update includes new FX AI tools, editing functions, changes to Fairlight and GPU-accelerated paint in Fusion. 
With this upgrade, the low cost of entry to Blackmagic Cloud hardware and a very reasonable $5 monthly fee for hosting a library in the Cloud, this is the best way we've seen yet of making collaborative editing understandable and affordable. 
Originally featured in the August 2022 issue of Pro Moviemaker.