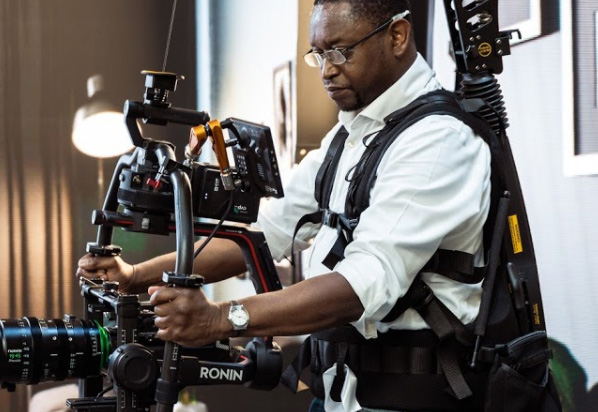 Fujinon to launch the Premista 19-45mm T2.9
Posted on Sep 22, 2020 by Pro Moviemaker
A wide-angle zoom lens to join the Premista Series of cinema lenses, that supports the efficient production of cinema quality video
Fujifilm has announced the development of the wide-angle zoom lens Fujinon Premista 19-45mm T2.9 (Premista 19-45mm). Offering Cinematographers focal lengths between 19 and 45mm, this will be the third model to join the Premista series of zoom lenses for cinema cameras that support large format sensors and film.
Just like the Premista 28-100mm and 80-250mm lenses, this lens produces images with natural bokeh, high resolution, accurate color rendition, and controllable flare with minimal ghosting for capturing high dynamic range. The Premista 19-45mm shows little distortion throughout the zoom range.
"The response we've seen to the Premista lenses since their 2019 launch has been tremendous both in terms of excitement and usage across feature film and high-end TV productions," said Marc Cattrall, Cinema Market Development Manager at Fujifilm UK. "Now, with stricter safety and efficiency needs on set, there is a growing demand for high quality zoom lenses that match the quality and "look" of the regularly used prime lenses, and efficiently capture images without the hassle of having to frequently change lenses. The Premista family check of all the boxes, with no compromise."
The Premista 19-45mm will join the existing Premista lenses in early 2021 to provide a series of perfectly matched zoom lenses that cover focal lengths from 19mm to 200m at T2.9, and then up to 250mm at T3.5.
Read the latest issue of Pro Moviemaker here.