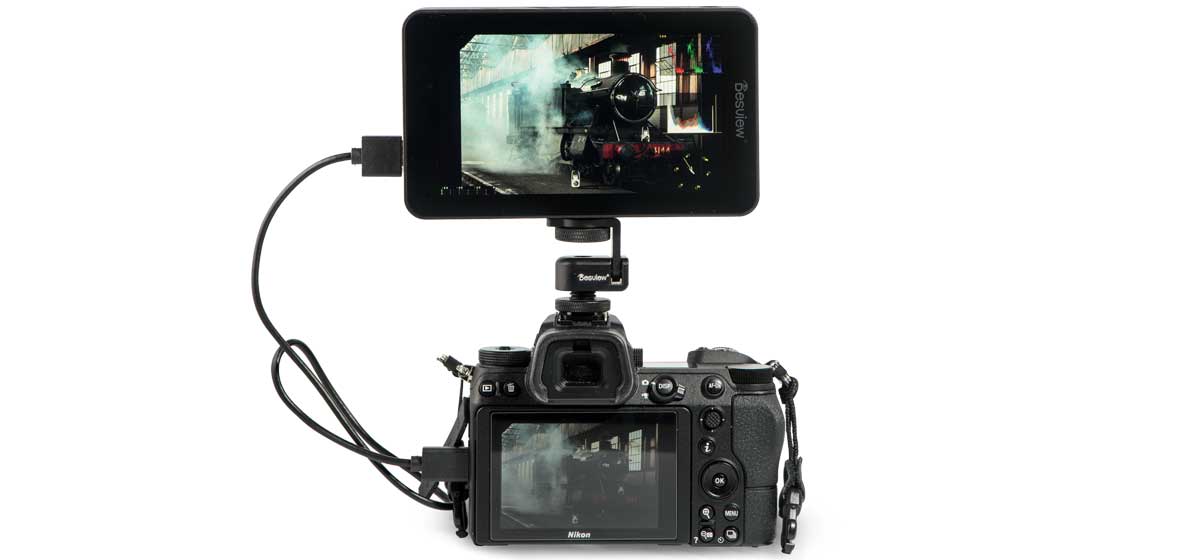 Mini Test: Desview R6 UHB Monitor
Posted on Sep 10, 2021 by Alex Fice
£279/$239
Upsizing your image by investing in a separate plug-in monitor – like this Desview R6 UHB – makes sense for filmmakers, especially when it's bright outside. The new 5.5in Desview screen is branded UHB (Ultra-High Brightness), a reference to its 2800-nit output. A built-in sensor allows the monitor to adjust screen brightness automatically.
Such a high output means the unit produces a fair amount of heat. To combat issues, there is an integral cooling fan. Set to medium and high this is quite audible, but on low you have to put your ear next to the monitor to hear anything. And the fan can be turned off entirely.
The unit comes with two connecting cables and compact hotshoe mount, but no battery. It supports the common NP-F fit batteries.
Start-up is in two stages. After about three seconds you see an image, and it takes another few seconds before the screen reaches full brightness. The touch functionality is very good and sensitive, with plenty of menu options to personalise set-up.
The monitor image is impressive, not just in brightness. It gives lovely fine detail for image previewing. And, when sunny out, you can squint into the camera's EVF or use a monitor loupe – but this Desview takes everything to another level. It also makes sharing footage with your subject or client very easy, an obvious benefit for social distancing.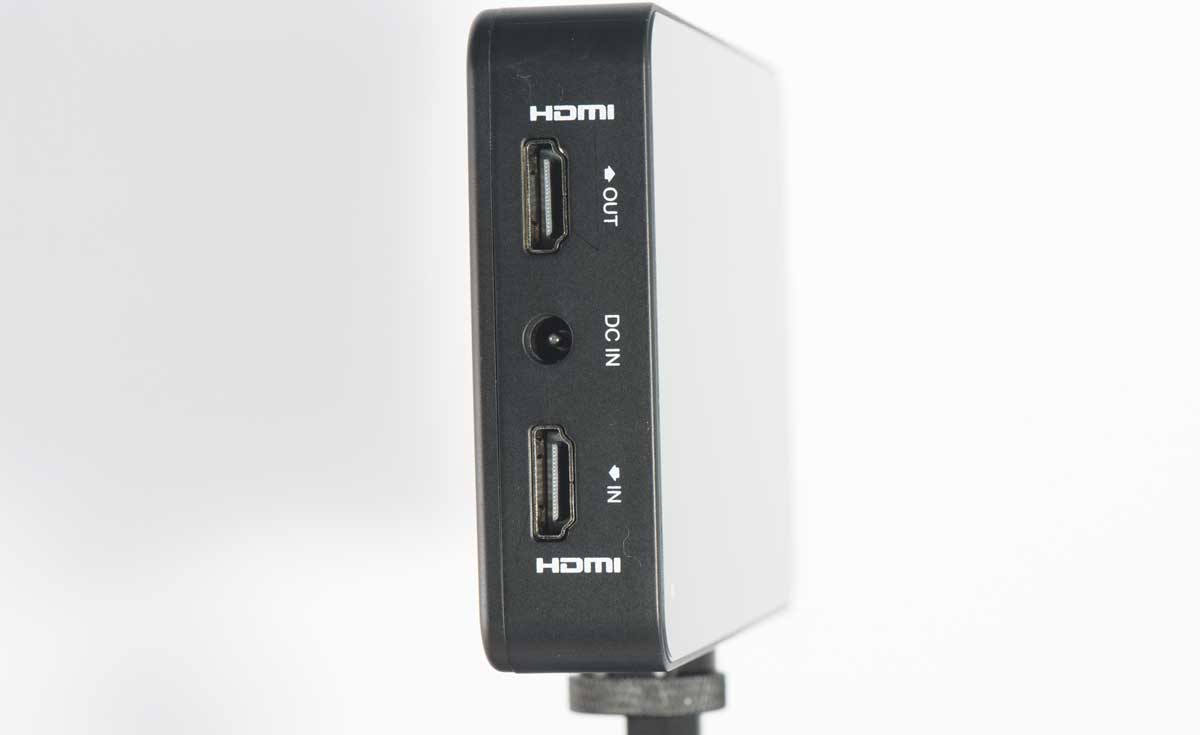 It supports DCI 4K/24p and 4K/30p UHD through its HDMI input, scaling the signal for display, and the loop-through HDMI output allows you to send the original unmodified camera signal downstream to other monitors, or connect to a wireless transmitter.
Import up 3D LUTs via an SD card slot, and the monitor supports SDR and HDR viewing, including HLG and PQ. Built-in tools include histogram, waveforms, false colour, peaking and zebras, as well as grid lines and audiometers.
You can also change the aspect ratio and there are lots of anamorphic desqueeze options – vital if your camera doesn't have one. The monitor has a headphone jack, and two 1/4in-20 mounting holes allow for horizontal and vertical mount.
It's cheaper than many big-name rivals and significantly brighter, too. That makes it a great buy in our books.
Specifications
Screen: 14cm/5.5in LCD touchscreen
Brightness: 2800 nits
Interface: 4K HDMI, 3.5mm headphone jack, SD card
Operating time: 30-60mins
Viewing angle: 178°
Resolution: 1920×1080, 401ppi
Contrast ratio: 1000:1
Battery: NP-F/E6 type
Dimensions (wxhxd): 151x89x25mm/6×3.5x1in
Weight: 240g/0.5lb without battery
Pro Moviemaker rating: 8/10
Affordable monitor that is very bright and easy to use, with sensitive touch control
Pros: Image visible in bright sunshine
Cons: Audible fan at the higher setting
To find out more, visit Transcontinenta.
Remember to scroll down and subscribe to Pro Moviemaker to receive notifications about more articles like this!