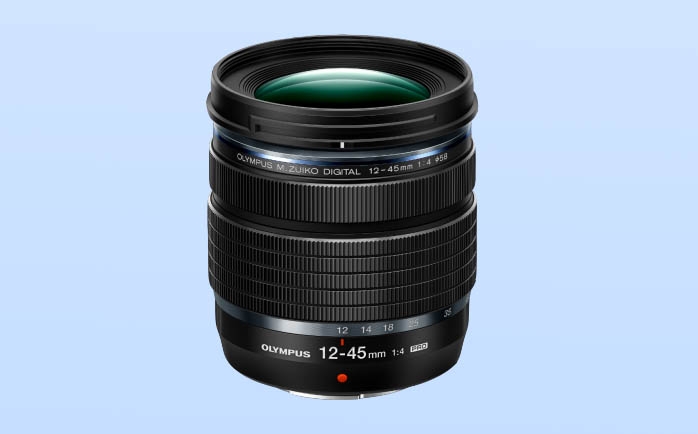 Olympus announces new, compact and lightweight zoom lens
The new lens features improved optical performance at all focal lengths and ensures sharp images up to the edges of their lens range
Yesterday, Olympus announced the M.Zuiko Digital ED 12-45mm F4.0 Pro, a compact and lightweight addition to their lens range.
Design
The optical configuration of the new M.Zuiko 12-45mm lens is inherited from the ED 12-40mm F2.8 Pro lens, which is known for its high resolution. Effective placement of special lenses in the M.Zuiko 12-45mm allows for a compact and lightweight design, covering focal length from wide angle 24mm to telephoto 90mm (35mm equivalent). A lightweight focusing lens enables high-speed, precise AF for any subject. The lens features a dust splash and freeze-roof construction, with sealing in 9 places to keep out dust and rain.
Fixed aperture
Effective placement of aspherical lenses and Zero (Zuiko Extra-low Reflection Optical) coating – which provides clear performance up to the edges. As the aperture value is fixed across the entire focal length, it is easier to control the exposure when zooming and recording video.
Macro capabilities
The lens' macro shooting can achieve a maximum magnification of 0.25x across the zoom range. The closest focusing distance is 12cm at the wide-angle end, and 23cm at the telephoto end, delivering a range of macro shooting effects such as wide-angle macro shots for more significant background defocusing effects. Diverse macro effects are possible, such as Focus Stacking, which generates a single image on the camera with a large depths of field in focus from the foreground to the background.
The M.Zuiko Digital ED 12-45mm F4.0 Pro lens will be available from late March in black at RRP of £599.99.
For more information, click here.