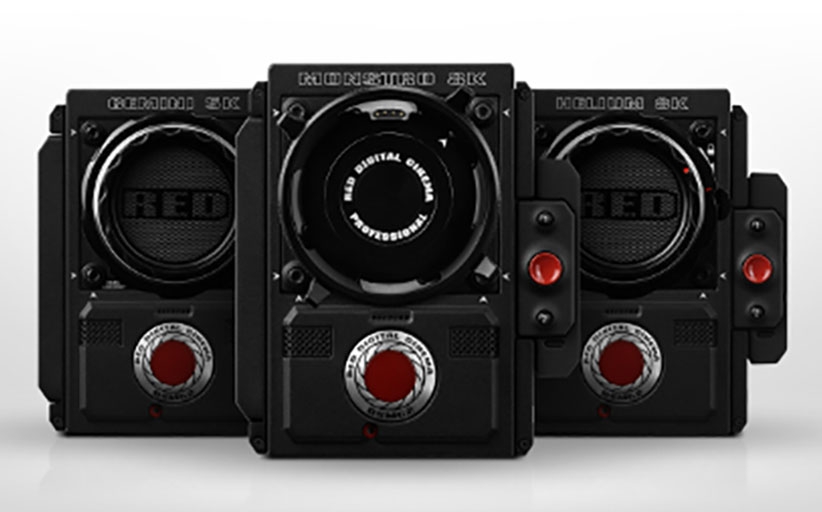 RED cuts prices by up to $25,000
RED has slimmed down its confusing range of cameras and cut prices across the board, but has dropped the cheapest camera, the Raven. Although the Raven is still available as a £15,000/ $15,000 kit through Apple stores, RED's own line-up will have just one camera three sensor options – Monstro 8K VV, Helium 8K S35 and Gemini 5K S35.
Both the Monstro and Helium have been cut by roughly $25,000 and the Gemini by $5000.
The single DSMC2 camera includes high-end frame rates and data rates regardless of the sensor chosen.
The Red Raven kit, available through Apple stores
The range is now:
DSMC2 with Monstro 8K VV offers cinematic full frame lens coverage, produces ultra-detailed 35.4 megapixel stills, and delivers 17+ stops of dynamic range for £47,800/ $54,500. 
DSMC2 with Helium 8K S35 delivers 16.5+ stops of dynamic range in a Super 35 frame, and is available now for £21,900/ $24,500. 
DSMC2 with Gemini 5K S35 leverages dual sensitivity modes with standard mode for well-lit conditions or low light mode for darker environments priced at £17,500/ $19,500.
RED will begin to phase out its EPIC-W and WEAPON cameras. In addition to the changes to the camera line-up, RED will also begin offering new upgrade paths for customers looking to move from older RED camera systems or from one sensor to another.