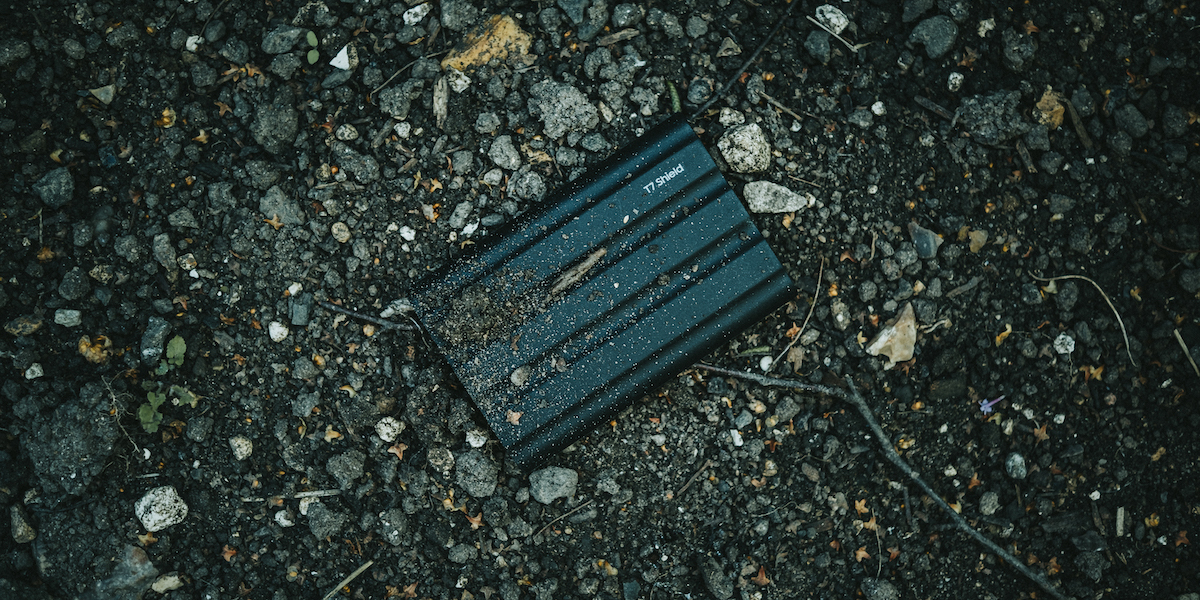 Samsung: Chasing the golden hour
Posted on Sep 19, 2023
When you need the speed to back up your files as glorious light is fading, the Samsung Portable SSD T7 Shield is more than up to the task
Advertisement feature
Speed isn't the most obvious hurdle when shooting a creative film of a historic building that has been there for almost 500 years. But when Dominic Danson was tasked with showing off the historic Madingley Hall in Cambridge, he quickly realised a drone was required to capture the golden hour of gloriously warm, early evening sun.
He'd have less than an hour to get all the shots he needed, or else consistency would go right out of the window. He had to work fast and light, with total speed and reliability from his equipment to get it done in time and without failure.
"I wanted to shoot at golden hour for that fantastic light, so spent a couple of evenings planning to make sure I knew when the sun would set, where it would travel, and what sides of the buildings would be in light and shade," Danson says. "I had about 50 minutes of consistent light, then a little leeway either side where I could get away with colour grading to match.
"My kit was simple so I could move around the location quickly given such a tight shooting schedule, which is why the Samsung Portable SSD T7 Shield proved perfect for fast backups on location."
Getting high-quality footage was essential, as the aim was to cut several different videos. "One was for Madingley Hall's channels, one for my film company Twelve Noon Films to showcase the project, use clips in a dedicated drone reel and also upload a selection to stock video websites." That's a lot of footage in a tight window.
Danson chose to film with an ultra-portable and lightweight drone, but this gives limited flight time as it needs to land regularly for battery changes. He managed to record an impressive 55.2GB, all recorded safely to the portable drive on location.
"Fast copying was critical," insists Danson. "I was backing up each time the drone came in for a battery swap. I edited directly off the Samsung Portable SSD T7 Shield connected to a laptop, with no noticeable drops in speed. Read and write speeds were consistently fast, even for files bigger than 1GB, so I could put together a rush reel of the Madingley Hall shoot quickly and efficiently."
Even though he used a laptop designed for ultimate portability rather than speed, the Samsung Portable SSD T7 Shield comes plug-and-play ready, with Thunderbolt connection giving read and write speeds of up to 1050MB/s and 1000MB/s. That's around ten times the speed of most external HDDs. And it's easily quick enough to edit directly from the portable drive, even in high-bit-rate 4K on location.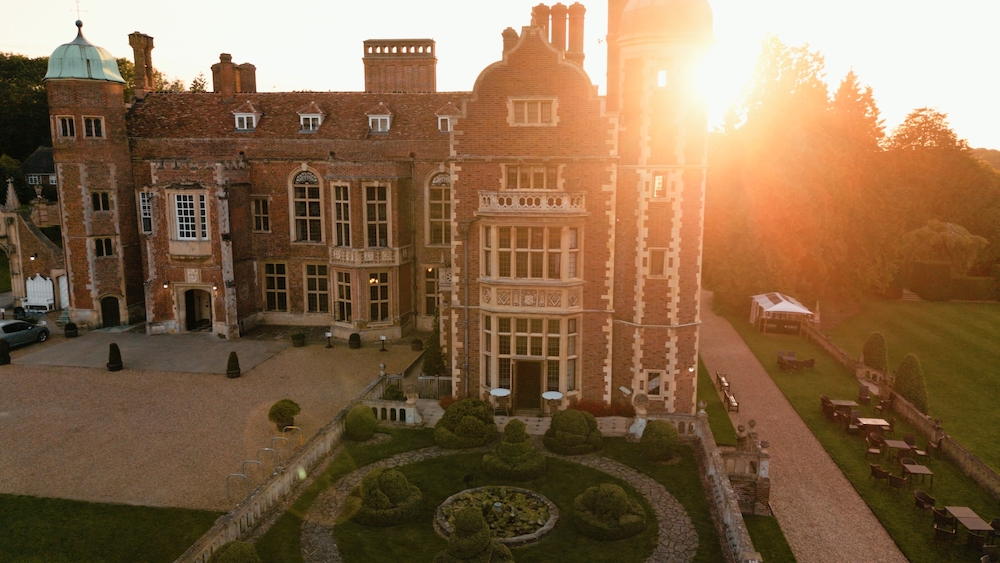 But one creative shoot with the portable drive wasn't enough for Danson. Although trained as a journalist, his first love has always been filmmaking, completing a successful transition to working in the visual arts. He shoots a lot, which is one of the reasons he's fallen for the 4TB version of the Samsung Portable SSD T7 Shield.
"What's fantastic for me is the 4TB capacity in such a small package. I work on multiple projects from a single portable drive – with backups elsewhere, of course – and don't worry about space. I have an interview shoot across three days coming up with nine different interview sessions, and the portable drive will be perfect for that," he beams.
With someone so busy, it's no surprise that Danson is not the most gentle on his equipment. After the Madingley Hall shoot, he went on location in Thetford Forest. The Samsung Portable SSD T7 Shield was put to the test in wet, sandy conditions where a lot of data was backed up.
"I recorded 182GB of ProRes Raw footage and it copied over in seven minutes," says Danson. That's a lot of info in a short time – a test for the small, silent portable drive.
It has tough aluminium casing for heat dissipation, which helps avoid overheating. The body has a rubber cover to provide drop protection up to 3m – and is IP65-rated for water and dust resistance.
"Its form factor is great – especially for run-and-gun shoots," says Danson of the Samsung Portable SSD T7 Shield, which weighs just 98g, is 88mm long and 13mm thick. That's smaller and lighter than most smartphones, and it can also be used on an Android phone with a USB-C connection.
"I could comfortably fit it in my pocket or a side pocket of my kitbag without being intrusive. It's easy to grip, which is fantastic when you're in a rush or in bad weather."
For added data security, the portable drive has AES 256-bit hardware encryption and even lets you set a name and password. Plus Samsung Magician software monitors its health and allows you to tweak settings. Samsung's Portable SSD T7 Shield is fast, holds lots of content securely and comes ready for Mac and PC. This is a thoroughly modern portable drive, even when filming ancient buildings.
VOTE FOR SAMSUNG!
The Samsung Portable SSD T7 Shield 4TB has been nominated for the external hard drive category in the Pro Moviemaker Gear of the Year Awards, which recognise the very best equipment. The Samsung 256GB PRO Endurance microSD is also shortlisted in the memory card class, too.
Winners are voted for by filmmaking professionals. So, to cast your vote, go to the Gear of the Year page.