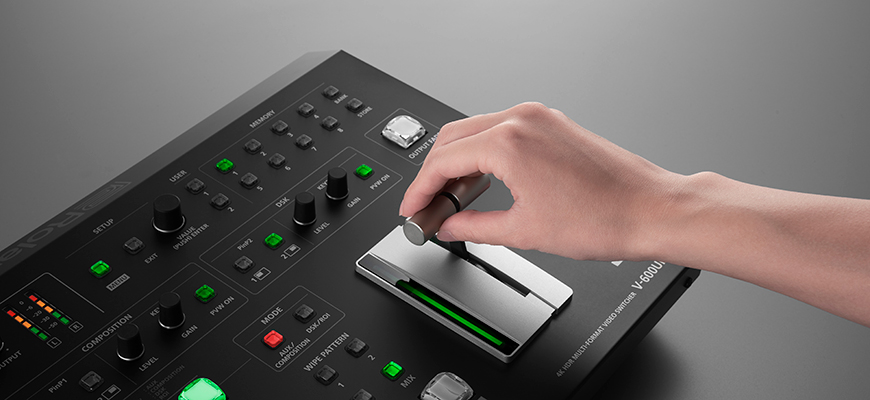 Roland V-60HD, XS-62S and V-600UHD updates
Posted on May 20, 2020 by Pro Moviemaker
Enhanced stills-capture workflow, expanded control with additional frame-rate support and more offered through Roland's free update
Roland has announced the forthcoming Ver.3.0 updates for two of their most popular HD video switcher models, the Roland V-60HD and XS-62S. The updates will offer workflow enhancements and expanded control for both switchers, like the newly added multiple PTZ (Pan-Tilt-Zoom) support and several new tools for professionals looking to simplify the creation of streaming broadcasts and live event productions.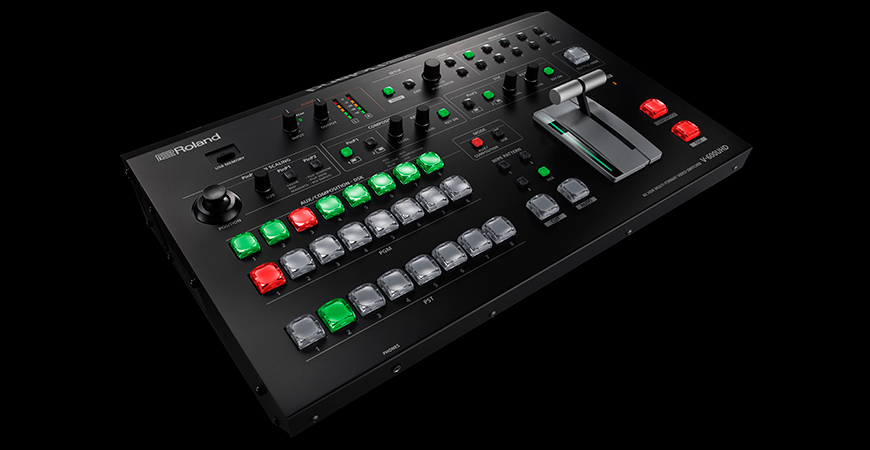 When PTZ cameras are called into action, users can take control using Roland V-60HD and XS-62S video switchers and RCS (remote control software). With Roland's new Ver.3.0 updates, users can now integrate these Roland switchers with JVC, Panasonic, Sony, PTZOptics, Avonic, and any VISCA-compatible professional PTZ cameras to streamline workflow without the need for a dedicated separate controller. For projects that would benefit from an engaging, gaming-like experience, the new update gives users the option of adding in a USB gamepad to easily control a team of PTZ cameras, allowing instincts to guide the way as cameras pan, tilt and zoom effortlessly on the action.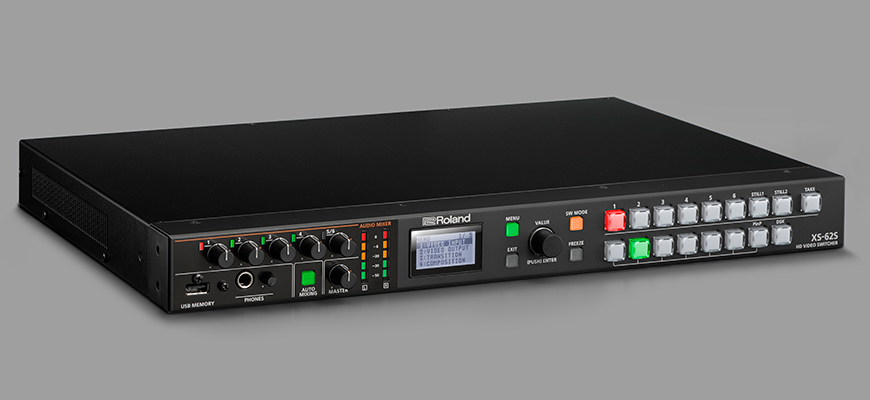 The Ver.3.0 updates for V-60HD and XS-62S make capturing stills directly from PGM possible and adds frame-rate support on SDI inputs for 60p, 30p, 24p and 23.98p sources. Users can also control more PTZ cameras over IP with universal VISCA protocols. Audio Aux function is improved as well when using the new tools bundled within Ver.3.0, adding both Delay and the ability to assign Analog Audio input 1-6 to AUX output.

The Roland V-60HD Ver.3.0 update will be available as a free download on April 16, 2020, and the XS-62S Ver.3.0 update will be available as a free download in May 2020.
Click here to visit the Roland website,.