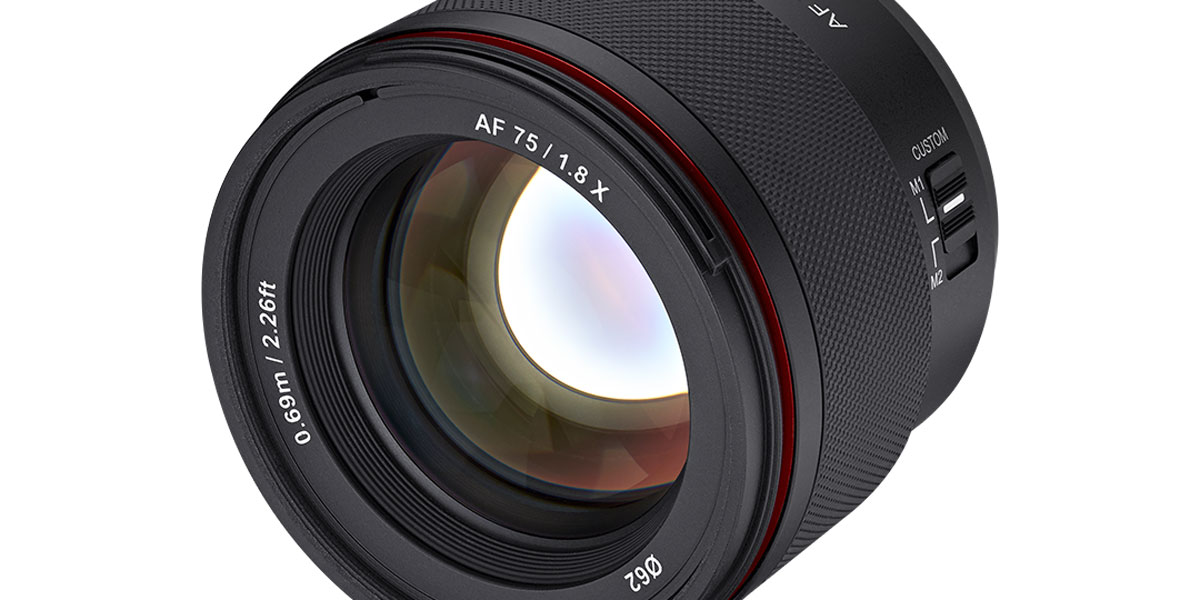 Samyang goes telephoto for Fujifilm X-mount
Posted on Mar 1, 2023 by Samara Husbands
Samyang's new AF 75mm f/1.8 X prime telephoto lens creates crisp images and is perfect for video and stills
This morning, Samyang announced its latest lens for Fujifilm X-mount mirrorless series: the AF 75mm f/1.8 X. It offers a full-frame equivalent focal length of 112.5mm. The lens is engineered to perform excellently when shooting video and stills with reliable autofocus, in a compact and lightweight form.
This compact telephoto prime lens lines up perfectly with compact APS-C sensor size mirrorless Fujifilm cameras. It's more than two times lighter than similar products on the market, which makes it ideal for use with a gimbal, and in combination with the small Fujifilm X series cameras.
Outstanding performance stems from Samyang's advanced optical technology over 50 years. The two HR (high refractive) and three ED (extra-low distortion) glass elements provide a stunning contrast and resolution across the whole image. It creates refined and smooth bokeh as it does not adopt a single aspherical glass in its elements, and performs exceptionally well in poor lighting conditions.
Reliable autofocus performance and 'Preset Aperture Control' on the 'Custom Switch – Mode 2" makes it perfect for capturing video. Fujifilm X mount cameras can control the depth of field more smoothly without noise or vibration when recording. The F1.8 maximum aperture provides narrow depth of field and produces captivating out-of-focus images.
The AF 75mm f/1.8 X lens features a rubberised micro-patterned focus ring, hidden red ring, and matte finish, alongside weather-sealing in five locations.
The lens is primed for release in late April 2023 for £395.
For further information, head to samyanglens.com