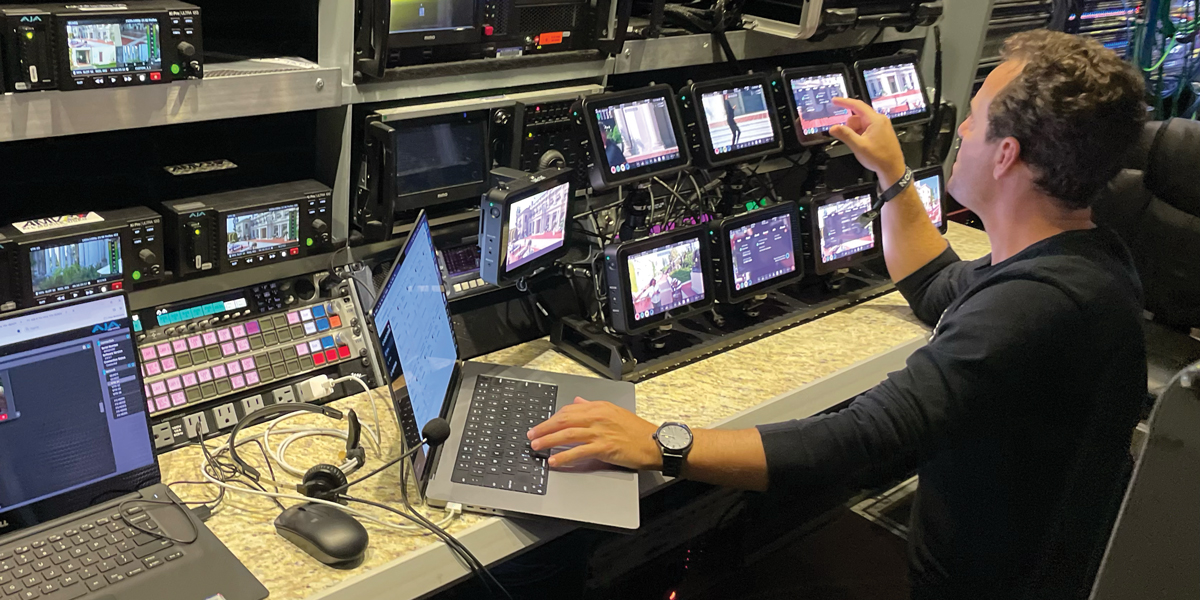 Social Engineering with Shogun CONNECT
Posted on Feb 18, 2023 by Samara Husbands
How one of the world's most prestigious fashion houses deployed Shogun CONNECT for a rapid turnaround of social media reels
Advertisement feature
Instagram has come a long way since its launch in 2010. Initially a photo-sharing service, the social network is now the commercial mouthpiece for Kim Kardashian, Emma Hill, Addison Rae and other influencers who use the platform to show off the contents of their respective wardrobes.
However, it's not just individuals taking Instagram from passive catwalk to strategic necessity. The companies that supply the clothes and accessories also rely on it in order to reach their audiences.
It's not surprising then that Ralph Lauren, one the world's most famed fashion houses, has a sophisticated Instagram strategy.
In October, the New York firm launched its Spring 2023 collection at Huntington Library, Art Museum and Botanical Gardens in San Marino, California. The show, in the presence of Hollywood A-listers and social media influencers, was due to be filmed for Instagram – so Ralph Lauren needed technology befitting its status. 
Enter the ATOMOS Shogun CONNECT, which combines portable monitoring and professional ProRes recording with extensive support for integrated and cloud-based workflows.
The tech was deployed at the event to facilitate a Camera to Cloud (C2C) collaborative workflow with Frame.io. Editors in LA and New York could work together on the media as soon as it was uploaded, creating Reels for Instagram.
The shoot involved nine Shogun units; eight of which were connected to the SDI outputs of eight Sony Venice cameras, with one additional unit recording the director's line cut. Although the devices recorded high-resolution footage for later, the entire show was edited and posted to Instagram with the HD H.265 proxy files that were uploaded immediately, directly to the cloud.
Dane Brehm, digital imaging technician (DIT) at Cintegral Tech, explains how new technology that's integrated into a pre-existing workflow is 'to say the least, nerve-wracking' when there are 109 client video deliverables.
"This was our first experience with Shogun CONNECT; they were intuitive, compact and reliable for our live Ralph Lauren Camera to Cloud workflow," he says. "They were mission critical to getting media into Frame.io and Premiere Pro for our LA and NY editors as fast as possible. We're looking forward to incorporating Shoguns in all our future live events."
Once a Shogun CONNECT is paired with a Frame.io project via ATOMOS Cloud Studio, clients can enjoy a complete end-to-end experience. Every recorded clip is available to view directly in the software, or for editing in Frame.io integrations with Premiere Pro, Final Cut Pro, Media Composer and DaVinci Resolve. Combining ATOMOS connected devices with Frame.io lets any production deploy a cloud-based workflow that saves time and money. 
"The CONNECT line closes the gap between production and post, enabling huge time efficiencies by recording directly to the cloud or streaming live," adds Paul Scurrell, SVP of product, ATOMOS. "This project is an example of how high-quality content can be quickly and efficiently produced and shared, thanks to ATOMOS Shogun CONNECT." 
Originally published in the Jan/Feb issue of Pro Moviemaker.