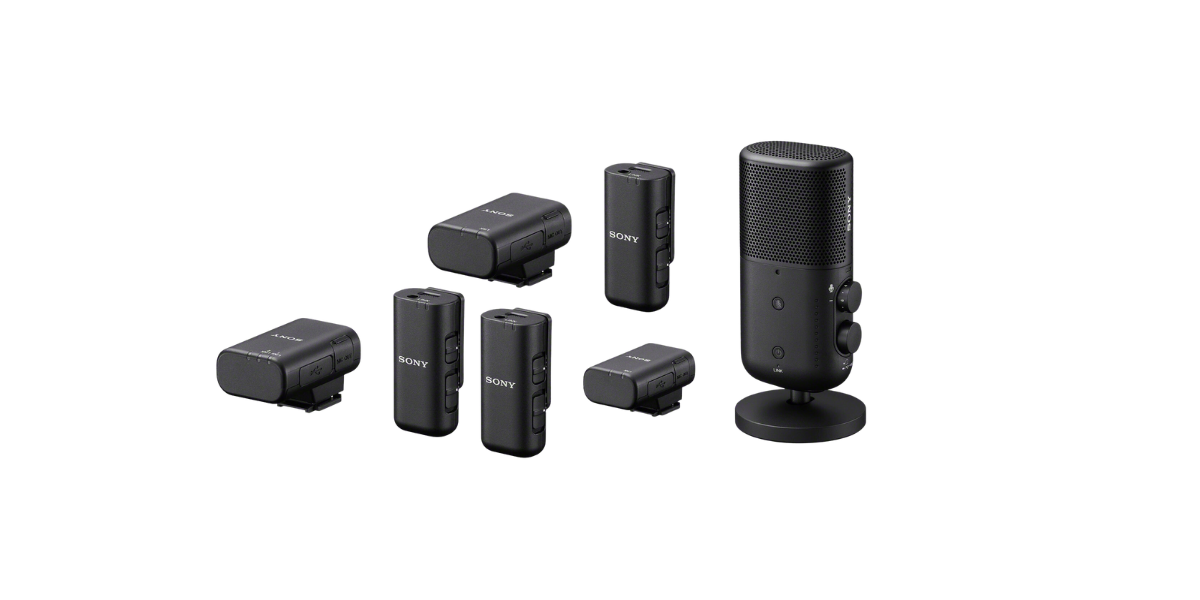 Sony combines performance and design with new microphones
Posted on Oct 3, 2023 by Samara Husbands
New series of ECM microphones offer portability for a range of shooting scenarios, aimed at professional videographers and creators looking for enhanced audio
Sony has expanded its microphone portfolio to incorporate the new members – ECM-W3 and ECM-W3S wireless microphones and the wireless streaming microphone ECM-S1.
Sony wants to empower creators with 'superior audio recording' across various shooting scenarios, which is why it has tailored the W3 and W35 iterations to suits vlogs and interviews, promising crisp audio even when shooting away from the camera.
The ECM-W3 consists of a receiver and two microphones while the ECM-W3 features a receiver and two microphones and a noise-cut filter. This promises to reduce harsh noise with digital signal processing. There is also a low-cut filter that works on reducing pesky low-frequency noise.
Both connect directly to a Sony camera equipped with the MI shoe, allowing the camera to record the audio signal output. Both promise low power consumption, low latency, and high sound quality.
M1 shoe support enables battery- and cable-free shooting. There is a USB-C terminal, 3.5mm mini jack (stereo) for a range of compatibility needs. Sony focused on making the microphones compact and lightweight, with dust and moisture protection.
The ECM-S1 is aimed at pros who do shoots, livestreams and podcasts, thanks to the three 14mm large-diameter capsules which accurately capture human voices. It connects to cameras, computers and smartphones directly which removes the need for delay compensation and offers uni-directional, omni-directional and stereo pickup. The intrinsic low noise levels and wide dynamic range allows recording of the softest sounds.
Like its counterparts, the S1 has a noise cut filter alongside a low-cut filter to suit a range of functions. The microphone is light and compact and uses a wireless connection to battle environmental conditions. The S1 can also be connected to the MI shoe, allowing connection to a PC or smartphone directly, and is equipped with an independent dial that adjusts sound recording levels. There is a pop guard that reduces popping noise when the speaker's mouth is close to the microphone.
Price and availability
The ECM-W3 and ECM-W3S wireless microphones will be available in selected countries in Europe from November 2023, and ECM-S1 will be available in October 2023.
The ECM-W3 costs £429, the ECM-W3S costs £319, and the ECM-S1 will cost £389.
Find out more at the Sony website.