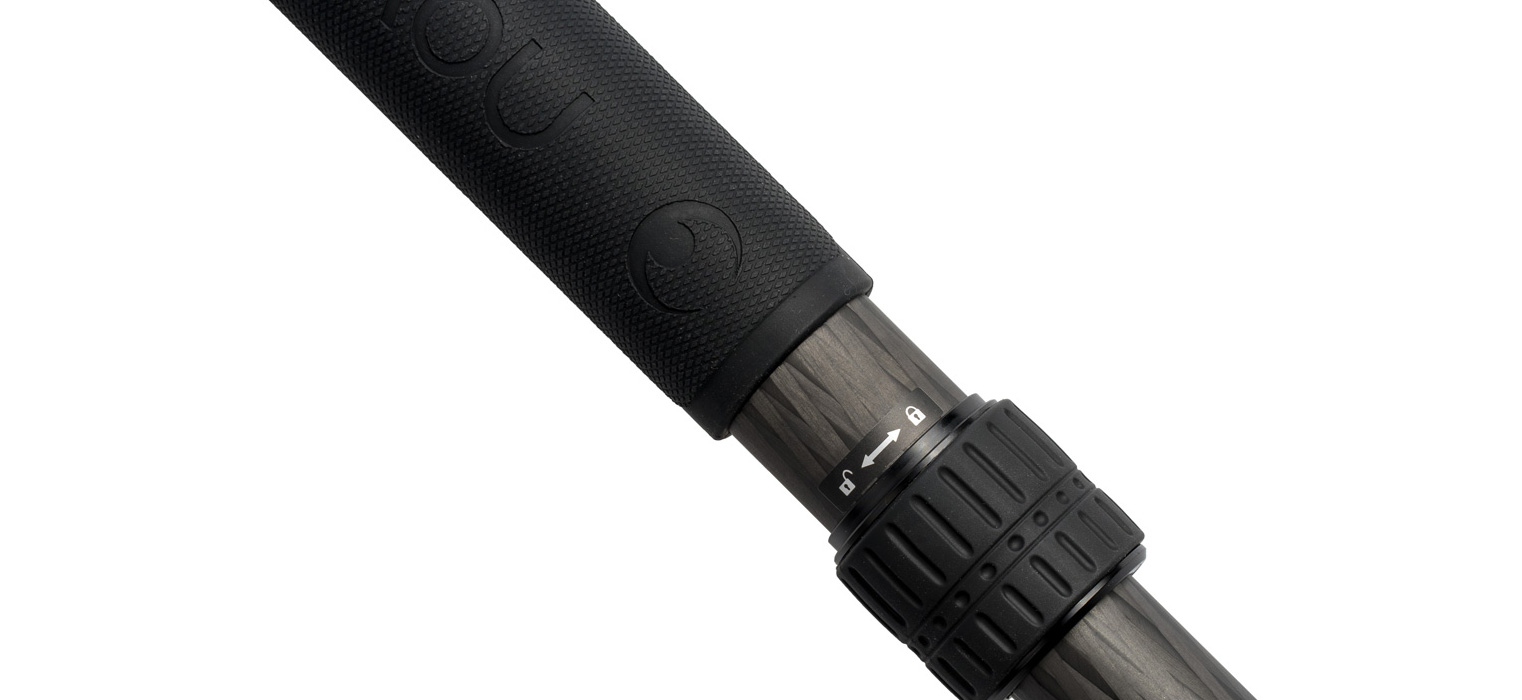 The Novo Mantis MP50 monopod
Posted on Oct 27, 2020 by Pro Moviemaker
The Novo Mantis MP50 monopod is a very compact and lightweight yet heavy duty, professional carbon fibre monopod
The 6 section makes the monopod exceptionally compact when folded, with closed length of 413mm making it a perfect companion for travel. The generous 32mm diameter tube top section to 16mm diameter bottom section still leaves plenty of meat to offer excellent support, and maximum load of 20kg. Large twist locks offer firm grip, and excellent clamping to ensure the best performance whilst in use, yet are easy to lock and unlock with little effort.
The compact nature of the monopod, at only 413mm, makes it great for fitting into suitcases, and inside some bags and backpacks. Despite the compact size it still manages to reach an impressive 1.55m full height. With the camera attached, or a ballhead it will reach further. There is also the option of attaching a Novo Mantis ET25 Carbon Fibre Tripod Column Extender to reach much further if needed. (supplied separately).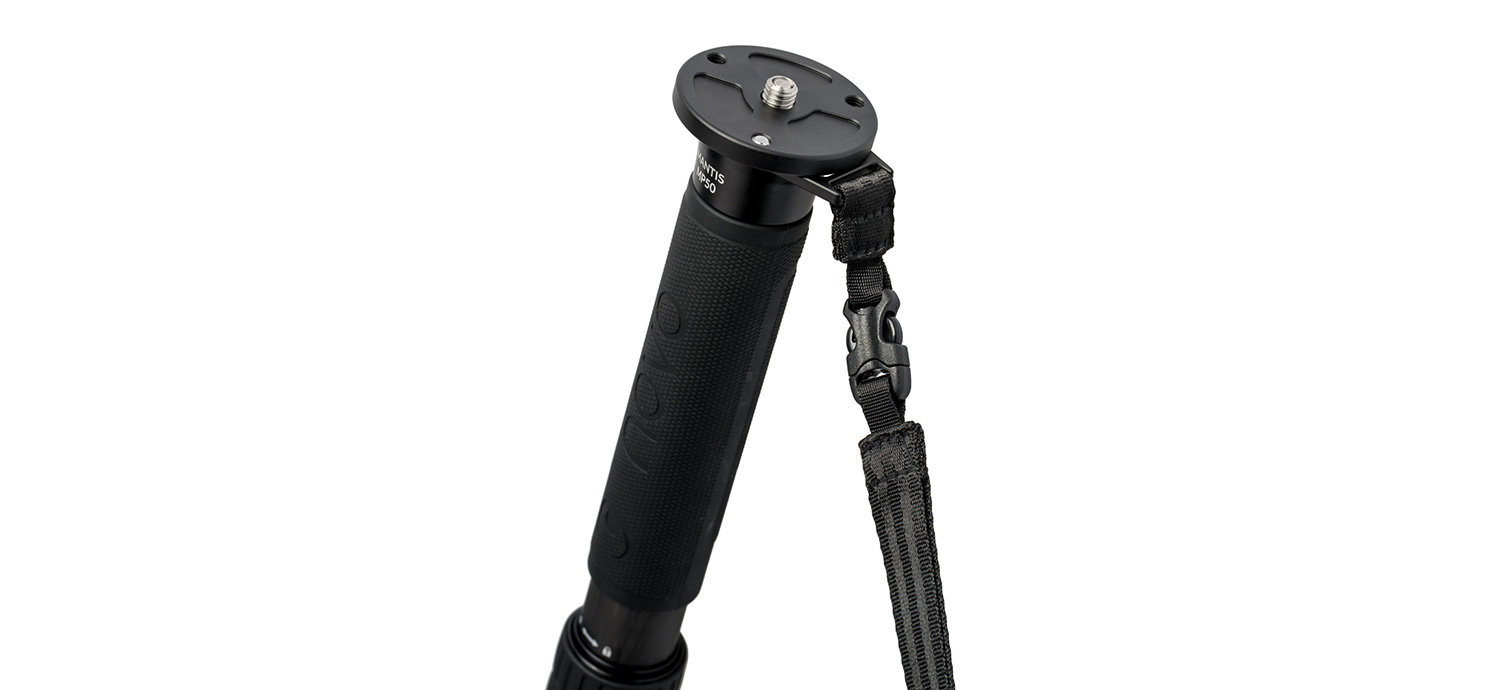 The Novo Mantis MP50 carbon fibre monopod is manufactured from "Super Weave" 8 layer carbon fibre with stylish outer pattern design, offering strength, rigidity and style to satisfy the most discerning photographer, and meeting the demands of professional users.
Other convenient features include the convenient Dual 1/4″ and 3/8″ thread, meaning no messing whether attaching a standard 1/4″ thread camera, or a tripod head with 3/8″ to the monopod. The Rubber foot screws off to reveal a sharp spike. The Spike also unscrews leaving a 3/8″ female threaded hole for replacement of the spike, or to attach other bases, such as the Novo MVS-02 Monopod video stand (sold separately).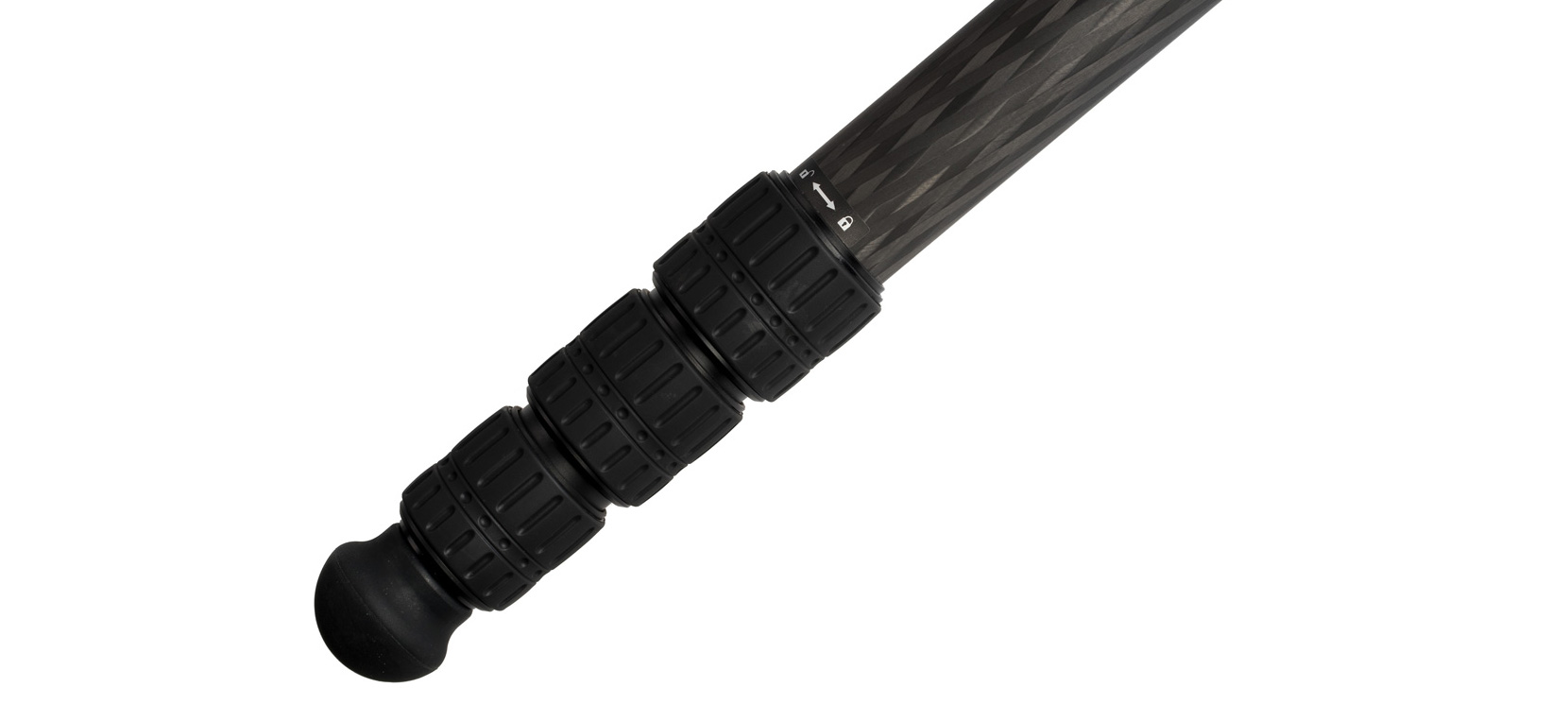 Features include:
Dual 1/4″ and 3/8″ thread
Screw off rubber foot
Spiked foot, (3/8″ bottom thread)
Detachable wrist strap
A detachable wrist strap means that the strap can be optionally removed. Comes with soft bag for ease of carrying over the shoulder, and NOVO 5yr warranty
Alternative to the Novo Mantis MP50 is the MP100 Monopod, which features less leg locks for speed of setting up, taller maximum height of 1.8 metres, but less travel friendly with closed size of 565mm.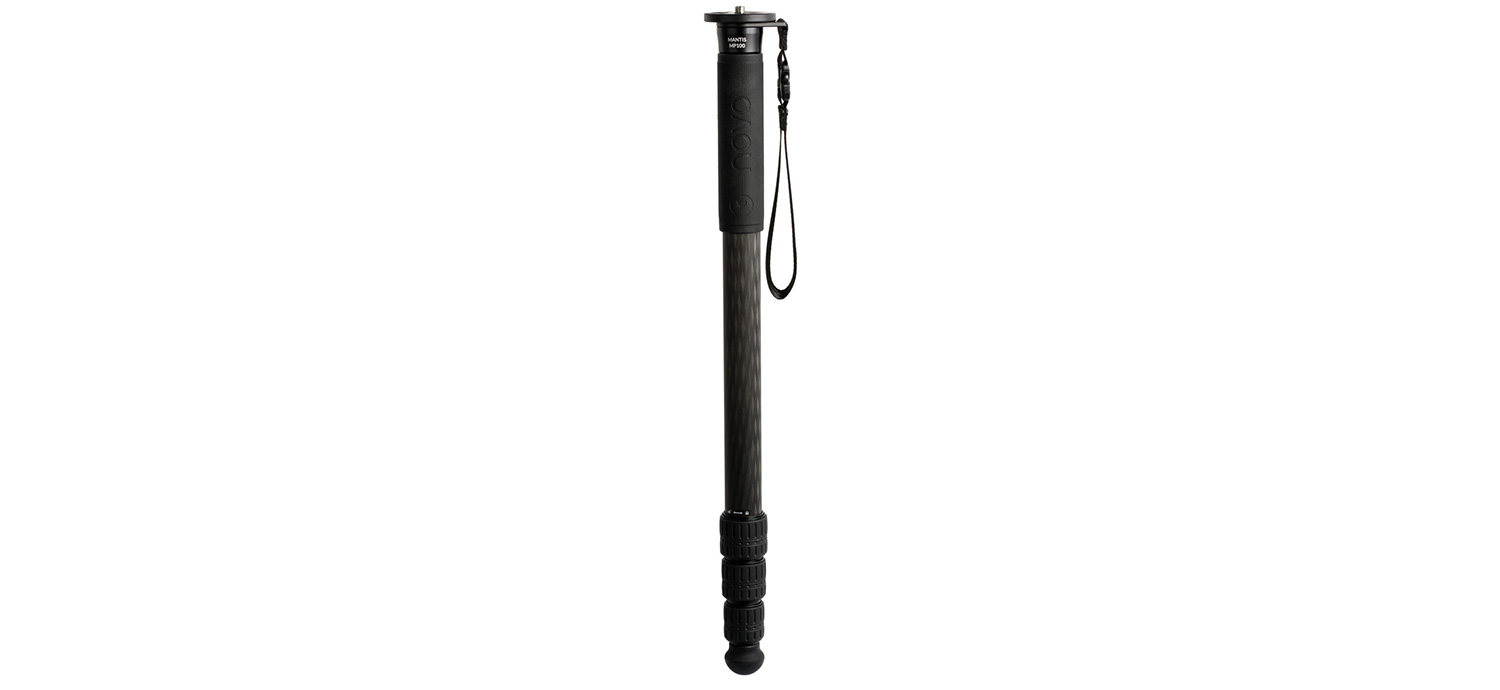 Specifications
Model
NV-MP50
Construction
Carbon Fibre
Leg Type
Twist lock
Number of sections
6
Maximum Height
1550mm
Minimum Height
413mm
Folded Length
413mm
Max. Leg Diameter
32mm
Max. Load
20kg
Colour
Black / Grey
Weight
530g
Features
Dual 1/4″ and 3/8″ thread
Screw off rubber foot
Spiked foot, (3/8″ bottom thread)
Detachable wrist strap
Box contents
Provided with carry bag.
The MSRP is   £99.90                                    USD $109.90
Read the latest issue of Pro Moviemaker here.