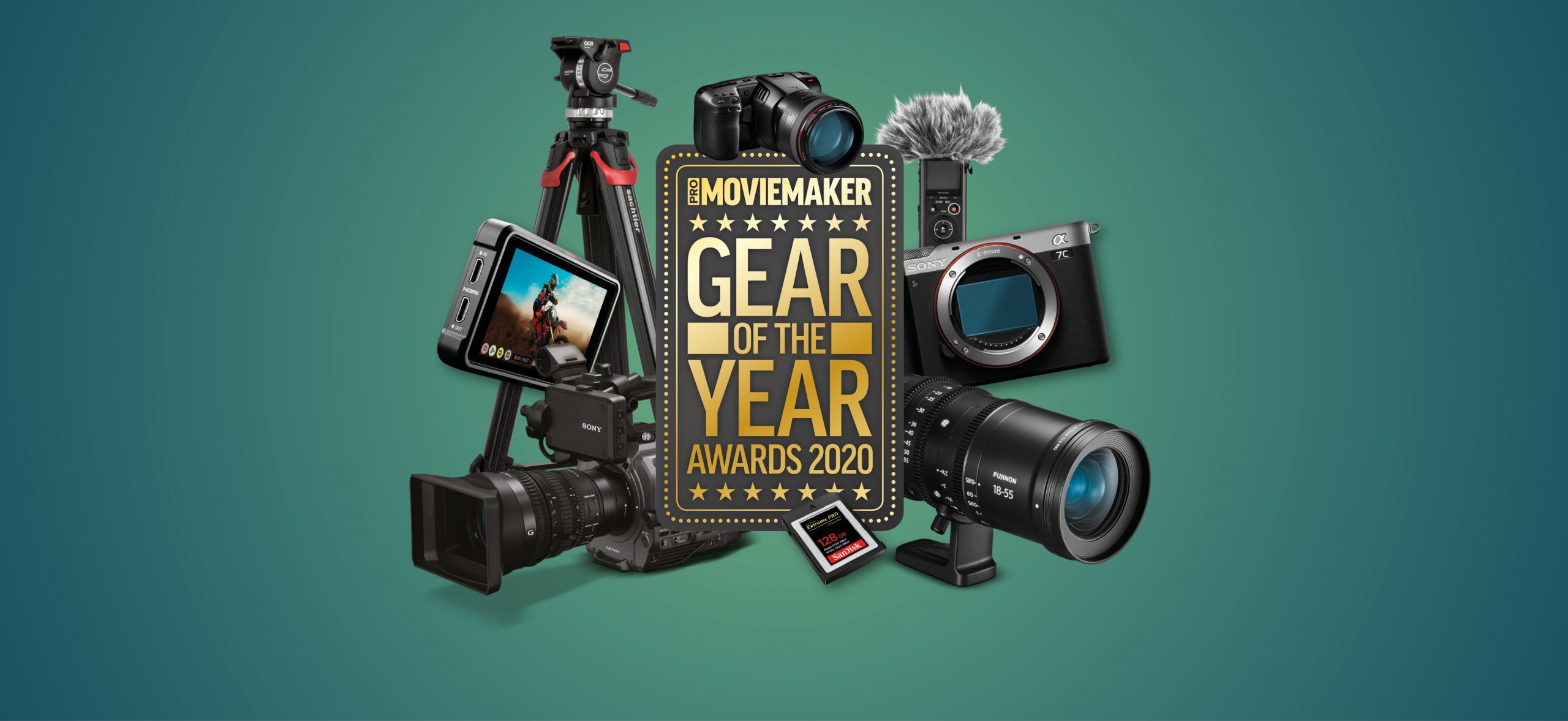 Gear of the Year voting now closed!
Posted on Nov 13, 2020 by Pro Moviemaker
The annual Pro Moviemaker Awards celebrate the best kit you can buy – and is voted for by real filmmakers like you
It may have been a year like no other thanks to the global Covid-19 pandemic, but there has still been great new technology and proven products that have made a big difference to the lives of professional filmmakers. Business and life itself may have changed, but the use of well-designed and groundbreaking technology continues to make the life of a filmmaker easier. 
Honouring the products, and the companies behind them that make impressive hardware and software, has always been what the Pro Moviemaker Gear of the Year Awards are all about. Now in its fourth year, the awards recognise the best gear by the people who use it – you!
Again, we have seen an abundance of camera launches in the past year, and these remain the stars of the show, where lots of new technology has seen great leaps forward. But everything from lenses to filters, stabilisers, audio and software have also seen great strides.
The editorial team and gear testers of Pro Moviemaker magazine have pulled together a shortlist of some of the best kit around. But it's the readers of Pro Moviemaker who are the most vital part of the judging process. 
We're calling on you to cast your vote for the equipment and services that have made a significant difference to the way you work. Your vote is vital in deciding which equipment should be recognised and honoured. 
Last year, we introduced six Editor's Choice awards for equipment we felt deserved special recognition in the following key categories: Mirrorless Cameras, Cinema Cameras, Audio, Support, Lighting and Special Innovation. We're doing the same this year, so check out what's shortlisted and have your say by voting today!
Voting is now closed and the Gear of the Year winners will be announced soon. Everyone who voted has been entered into a prize draw and a name will be chosen at random to win a case of wine! 
Click here to read the latest issue of Pro Moviemaker.