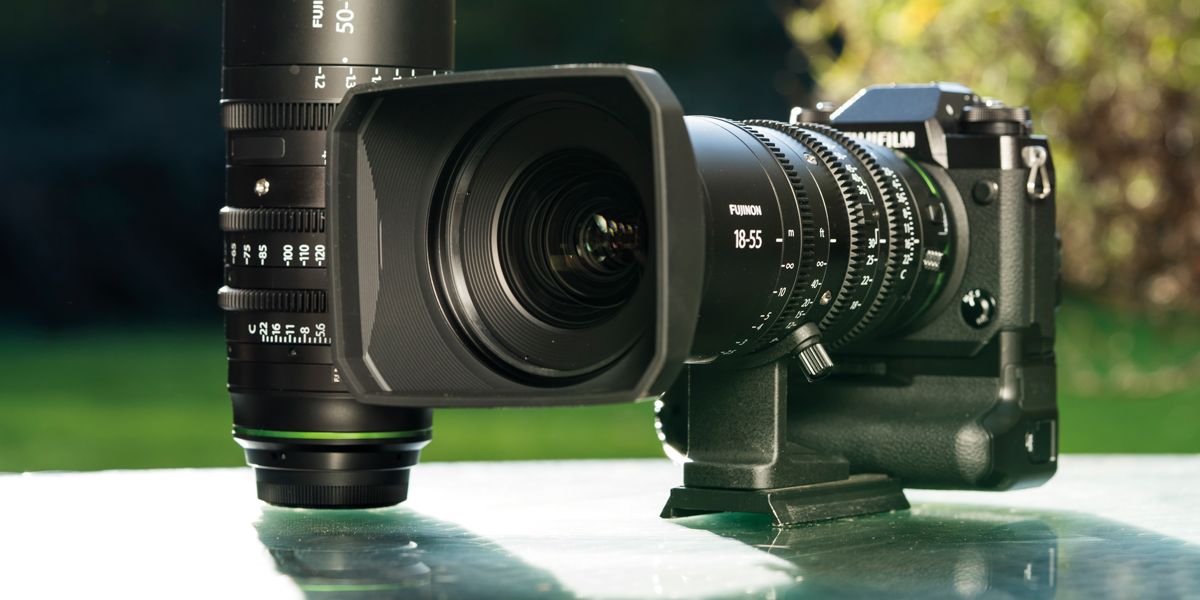 Used Cameras: Bag a bargain!
Posted on Sep 8, 2022 by Samara Husbands
With escalating costs and clients tightening their belts, make your equipment spending go as far as possible
Words Adam Duckworth
To save real money on your next equipment purchase, it's wise to look at the second-hand market for any major item. Going used means there is a huge choice, from older-generation gear to almost-new models. All afford significant savings over box-fresh, which is great news in these tough financial times.
Everyone would like the latest 8K camera, but it's important to buy what you need, rather than what you'd like if money were no object. A previous-generation model could offer everything you want – and doesn't lose the capability of shooting great footage, just because there's a newer version out there. Plus, you avoid the big depreciation the initial buyers will have suffered.
How to buy used
If you don't mind gambling with your business and reputation, then check out private sales online, from places like eBay, Facebook Marketplace, Craigslist or social media groups. You could bag a bargain, or get left with a product that's not what it was supposed to be, or might be faulty. Paying by Paypal or credit card gives some degree of safety in case your purchase doesn't show up, is broken or has even been stolen. But if it fails on a shoot that can't be repeated – in front of clients – it's hardly been a worthwhile exercise.
That's why it's advisable to go via a reputable dealer, who should offer some guarantee and will have checked for faults and updates. Many will even take back your old kit as a part-exchange.
For used DSLRs, as well as mirrorless cameras and lenses, big retailers often have equipment that has been babied by amateur photographers. They're frequently in like-new condition and usually have boxes, manuals, chargers, straps and all the bits, too. Look out for dealers like Park Cameras, Wilkinson, Clifton Cameras and Cameraworld. Or try used stills dealer Ffordes.
For professional video equipment such as camcorders, cinema cameras and cine lenses, check out retailers like CVP and Wex. They have lots of used video cameras, specialist lenses and accessories. It also makes a lot of sense to go with a specialist second-hand dealer, and the leader in used video and stills kit is MPB. The company has bases in the UK, Germany and US, and a slick website where you can sell back old gear to help fund your purchase – with an online valuation tool.
Hammer time
Buying pre-loved at specialist auctions isn't just about picking up some exotic, high-end cinema lens from Cooke, Arri or Angénieux – although these rare items are often sold in complete sets for prices that are attainable compared to full-value. Many auction houses sell recent kit on behalf of private sellers or for business liquidations, so watch out. 
Buying at auction is not like sourcing from a dealer. Prices might be lower, but even if kit is boxed and as new, it likely won't come with any warranty and only minor checks. 
Sometimes it's possible to get hands-on with lots before the event, to check for faults. There's often an opportunity to get more specific condition reports from the auctioneers. A brief examination should show any obvious signs of damage and you may be able to take some test shots with a lens or body, if you're properly equipped. So, if you can, take a suitable battery, memory card and laptop along.
For digital cameras, try shooting blank walls or sky at a small aperture to check for sensor dirt or damage, and see that the mirror moves freely – if it has one. For lenses, check the elements for scratches, dust and condensation. Also ensure that the zoom and focus rings turn smoothly. If it's an AF lens, take test shots to assess accuracy. 
If you want to buy an item, it's sensible to set a limit, so you don't get caught up in the excitement and spend too much. This figure is the ideal price, but try to imagine how you would feel if you missed out, then you'll know if a little extra is sensible. 
Also remember that, if an item fails to sell at reserve, you can enquire about a lower price after the auction. 
It can be best to buy from a specialist auction house like Special Auction Services, as they grade kit for cosmetic and optical condition and do basic checks like testing the mechanical shutter. You can request condition reports, undertaken by the company's experts.
Sign up to bid online or head to the salesroom in person. You can even watch auctions live on the website. 
Originally featured in the August 2022 issue of Pro Moviemaker.