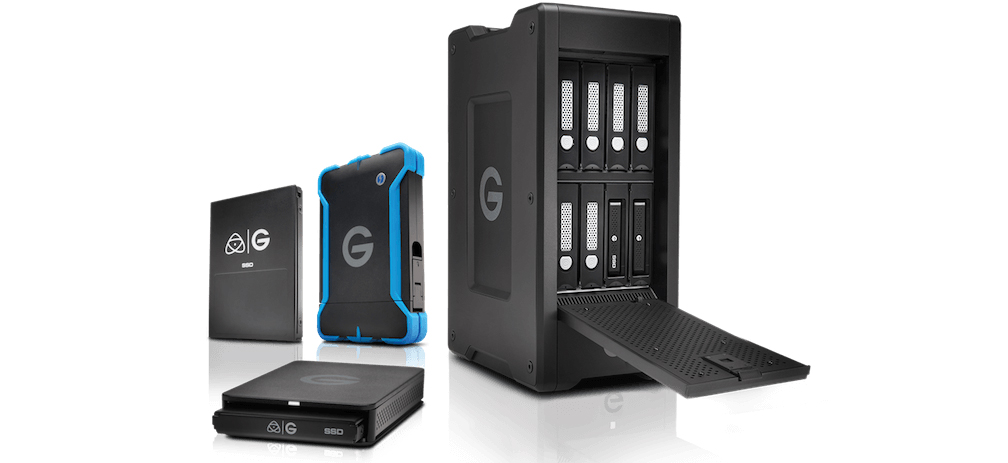 Western Digital Boosts Capacity for G-Technology G-DRIVE, G-RAID, G-SPEED Shuttle Products
Posted on Jul 31, 2020 by Pro Moviemaker
The 18TB enterprise-class Ultrastar drives are available in three G-Technology brand product families
Western Digital have announced it is extending the Ultrastar HDDs to a selection of its G-Technology products, empowering professionals with powerful, reliable solutions to manage massive volumes of content for optimized creative workflows.
The commercially available enterprise-class 18TB Ultrastar HDDs deliver the industry's highest areal density by leveraging innovative new technologies including Energy-Assisted Magnetic Recording technology, the industry's first Triple Stage Actuator, and a 9-disk HelioSeal platform. The powerful 7,200 RPM drives come with a 2.5M hours MTBF rating and a 5-year limited warranty.
"Over the course of my career as a commercial and fine art photographer, director, and director of photography with a specialization in aerial photography, I've captured over 300TB of content. Peers often inquire about my digital storage best practices and I point them in the direction of G-Technology's RAID-configurable G-SPEED Shuttle family for their heavy-duty archival storage needs. The massive capacities available significantly cuts the overall costs for my storage needs and allows me to be incredibly efficient when I'm in the field," said Vincent Laforet, G-Technology G-TEAM ambassador.