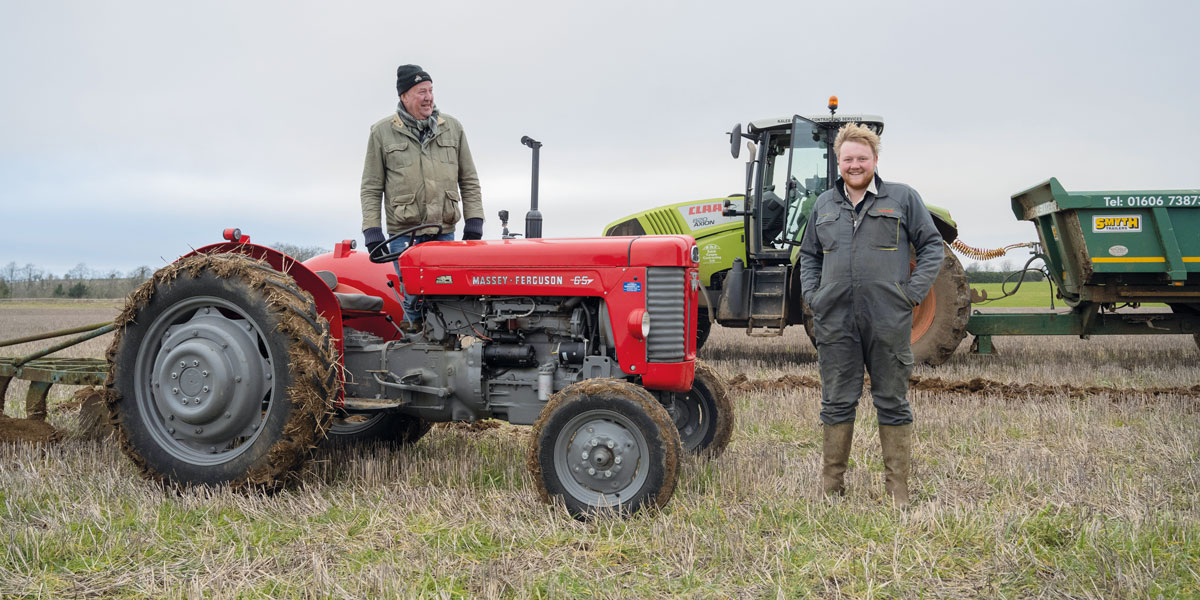 Clarkson's Farm: Fast lane to the farmyard
Posted on Apr 1, 2023 by Samara Husbands
When Jeremy Clarkson's camera crew swapped exotic cars for agriculture, the Canon EOS C500 Mark II was ideal for bringing home the bacon
Advertisement feature
Surrounded by farmyard animals, agricultural equipment and lots of mud, outspoken presenter Jeremy Clarkson and his DOP Casper Leaver have been through several years of massive change. It's a partnership that began 20 years ago, when the new-look Top Gear launched, and since then the pair have jetted and driven around the globe to film the world's most exotic cars. 
They continued their petrolhead road trips for Amazon Prime's The Grand Tour. Leaver also managed to squeeze in credits for films like Rush from the legendary Ron Howard, as well as commercials for Aston Martin and McLaren cars. All high-octane stuff, filmed on some of the priciest cinema cameras around with large crews.  
Now Clarkson and Leaver find themselves living in rural Oxfordshire, focusing on Clarkson's latest TV series, Clarkson's Farm, for Amazon about life on his 1000-acre farm. Part reality show, part fly-on-the-wall documentary – and often very funny – the show has been a surprise smash hit. It takes viewers through the harsh realities of running a farming business in the face of evaporating subsidies, badger-spread tuberculosis and endless red tape.
"All us non-farmers have been on a journey of exploration. It's interesting learning where your food comes from and the struggles that farmers go through," admits Leaver.
This is a different kind of show, a world away from the motoring work. It took a total change of equipment to make sure it could be captured in all its glory. It called for lighter cameras, capable of stunning 4K even in poor light. That's where Canon's Cinema EOS C500 Mark II came in, as other cameras were put out to pasture.
"We've shot on many formats through the years, previously on large cinema cameras that are a hell of a lump to have on your shoulder for hours and hours. So when we filmed the second season of Clarkson's Farm, we went to Canon," explains Leaver. "Sometimes we've clocked up 13 or 14 miles on foot around the farm filming in a day, because it is very much shot as it happens. It's not scripted, it just rolls on and every day changes as stuff happens."
As well as the reality-type handheld footage, there are lots of beauty shots that give a huge boost to the production values of the show. Glorious sunrises, wild deer and hares running across the meadows, majestic drone images and carefully calculated slider shots make it a visually stunning production.
For most, that would mean running around like a headless chicken. "I now live local to the farm, so whenever the weather's good, I can go there to shoot."
The Canon EOS C500 Mark II is a great all-rounder and decently priced, so Leaver could afford to buy two along with lots of EF lenses. Previously, the crew employed two cinema cameras from one manufacturer and a full-frame mirrorless from another, then tried to make the footage match in post.
"I wanted lighter main cameras and smaller cameras that all work together. We went with the C500 Mark II and EOS C70.
"Because I'm going up to the farm alone to film at 4am, I wanted something smaller, so the C70 is great. We end up with results that work very well with footage from the C500 Mark II."
For the main filming days, Leaver and the team used two C500s with EU-V2 expansion packs. One real benefit of the camera's modular design: it can be built up for TV production or stripped down for gimbal or drone use. This pack adds XLR inputs, so is ideal for the sound department.
"We run a Teradek Serv Pro wireless sender system. Both cameras use Canon CN7x17 17-120mm T2.95-3.9 zooms."
Leaver also makes use of Canon EF lenses, which go on the C70 and do fit the larger cameras. For more specialist optics, he uses a 90mm Laowa macro and 24mm probe lens, Sigma 150-600mm zoom and TLS Morpheus – a rehoused vintage 80-200mm T2.8 lens.
"There's tons of good glass out there to fit Canon – including primes," says Leaver. "But working on your own lugging around
a box full of primes gets too complicated.
"Having an affordable, well-handling camera with great glass is only part of the equation. The sensor has to perform and there have to be codecs good enough for the most fastidious TV companies. The sensor and internal codecs of the C500 Mark II are just incredible," proclaims Leaver.
"We use the XF-AVC 410Mbps using Canon Log 2, which gives amazing results. It's a really robust codec. I sat there with my DIT Simon Buck and Michael Todd and we've hammered it around in the edit – it gives great results. And due to the extreme amount of footage we generate, we didn't want to go to Raw," says Leaver.
"I used to just turn up, pick up the camera and shoot, then hand it back to the assistants. Now I've essentially got a small production company in my lock-up that's jam-packed full of kit. It's easier sticking to one codec and colour that works."
A shot Leaver vividly recalls is shooting in a barn with walls made of slats. "It was bright outside and dim inside. The slats let strips of light in – it's a camera nightmare, as bad as it gets. But the sensor excelled with great exposure latitude.
"The Canon sensor shines when it comes to being outside. It's great for landscape and natural history. The footage has a really nice feel to it. And we rarely get to use lighting; we wanted to keep it as natural as possible." So the Canon's low-light capability pays off in spades.
With great performance in all lighting – and a build tough enough for daily use in dust, dirt, mud and rain – the Canon EOS C500 Mark II can cope anywhere. But it may take some persuasion to get Leaver to ditch the farm life and jet off to film – however exotic the location. He's happy as a pig in mud. "Being on the farm is kind of a release from travelling the world and filming on just about every road in every country."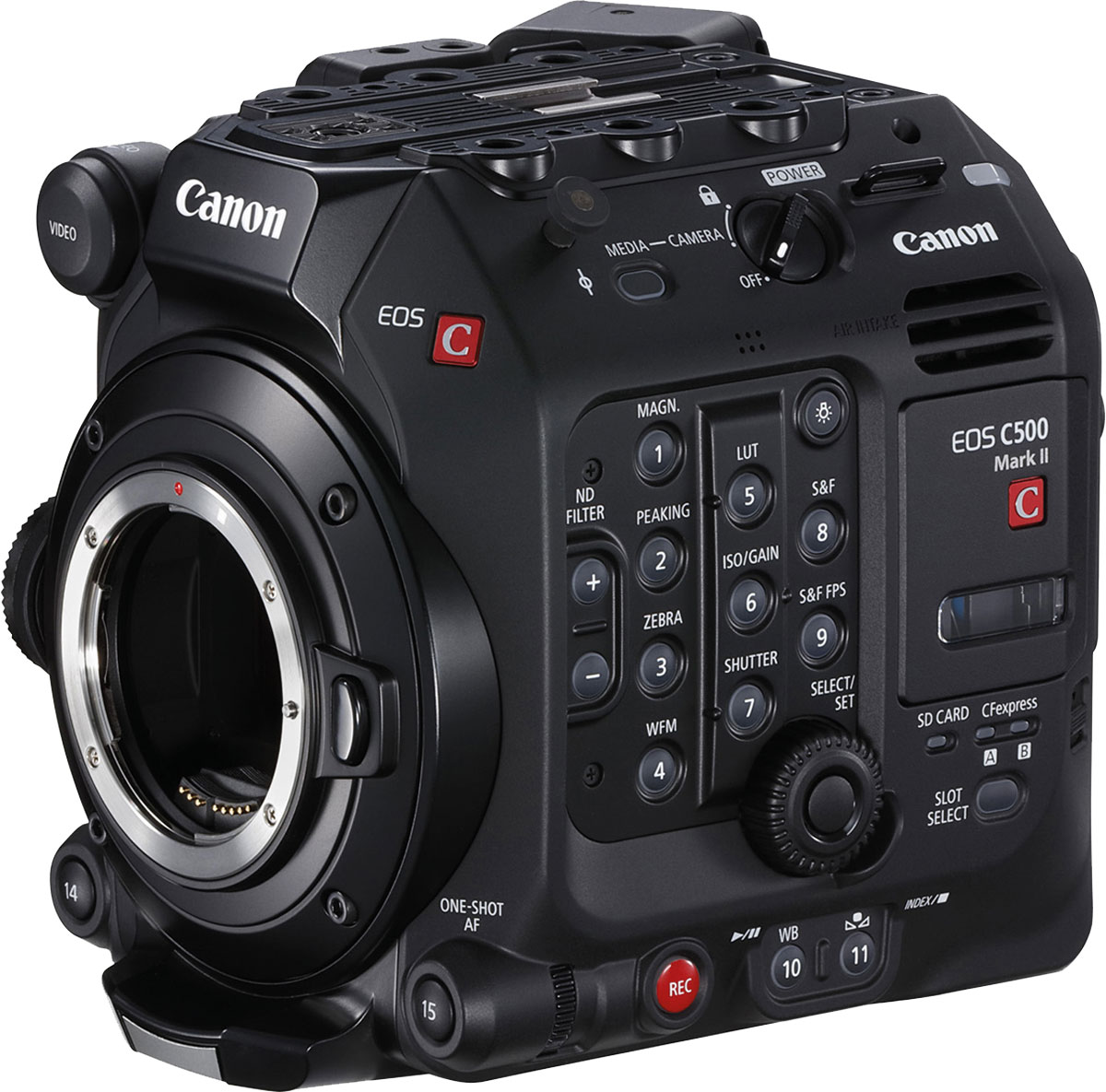 A new way of working
Like many time-served camera operators used to no-frills cinema cams, Casper Leaver has always relied on full manual control with little or no aids. But he's not as stubborn as a mule when it comes to using the Cinema EOS system's high-tech features. From image stabilisation to Dual Pixel CMOS AF and fast frame rates, it all came in useful on such a varied job.
"I used the image stabilisation mainly when doing shots of animals, since it does take out the bumps and a bit of movement. All the stuff with Jeremy and his team is handheld. I've got a very old rig and try to get into the midst of the action. We attempt to use tripods, but when we're rolling, we're rolling," he insists.
"I normally shoot manual focus, but I have resorted to autofocus a few times and it's really good. It even picks up animals' faces and rarely shrugs off your subject.
"Having 120fps high-speed stuff is fantastic. When you go up to 120, the bit rate goes down to 170Mbps, but as it's a quality sensor, it's still very good."
Simply put, you get a lot of tech and a quality kit when you choose the Canon EOS C500 Mark II. "It proved robust, too," confirms Leaver. "Even in simply horrendous weather, it's kept going and doesn't complain."
For more information, go to canon.co.uk.
Originally published in the March/April 2023 issue of Pro Moviemaker.