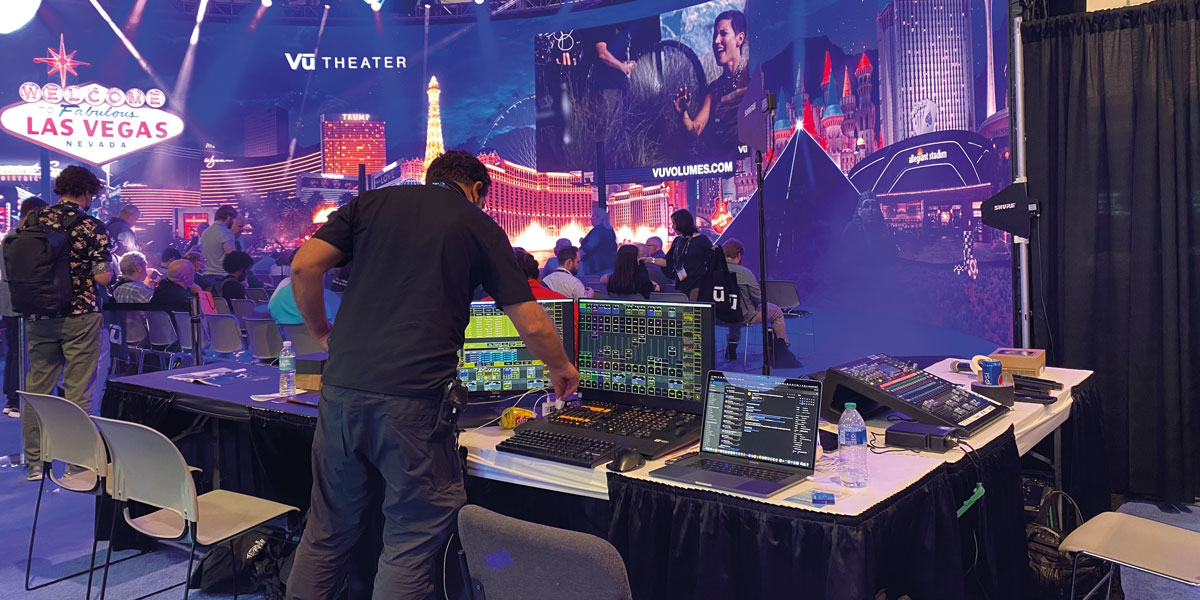 First look: NAB Show 2023
Posted on Apr 12, 2023 by Samara Husbands
The NAB broadcast and filmmaking expo returns to Las Vegas, celebrating its 100th birthday
The world's most gargantuan filmmaking, broadcast, media and entertainment show will mark its centenary in Las Vegas on 15-19 April – and it's set to be a huge birthday party! The National Association of Broadcasters (NAB) event is said to be one of the world's longest-running trade shows, packed with the very latest hardware and software.
It started in 1923, the same year that Cecil B DeMille's silent biblical epic The Ten Commandments became a mammoth commercial success. Since then, the event has grown exponentially and is about to open its doors to more than 1000 equipment companies, including at least 140 first-time exhibitors. 
As well as new products and trailblazing technologies, there are interactive exhibits and live demonstrations in the 575,000 sq ft of Las Vegas Convention Center's halls. 
Attendees can learn from the best in the business with a wide range of educational sessions, workshops and panel discussions covering every aspect of filmmaking, including post-production, cinematography, audio and special effects. 
The show is a real-life A to Z directory of film. From Aputure with its dazzling lighting solutions and Arri showing off the new Alexa 35, to Zeiss with its Supreme Primes sure to take centre stage – not to mention Zhiyun's gimbals and lighting. 
Check out the latest V-Raptor XL from Red, the Venice 2 from Sony, DaVinci Resolve from Blackmagic Design, as well as the X-H2S mirrorless cameras and lots of high-end lenses from Fujifilm. 
Don't gamble your luck and risk missing out on some of the coolest kit around in Las Vegas! Take a look at our pick of the stands to check out just some of the latest and greatest gear.
For a more in-depth look into companies attending, view the full article in the March/April 2023 issue of Pro Moviemaker.