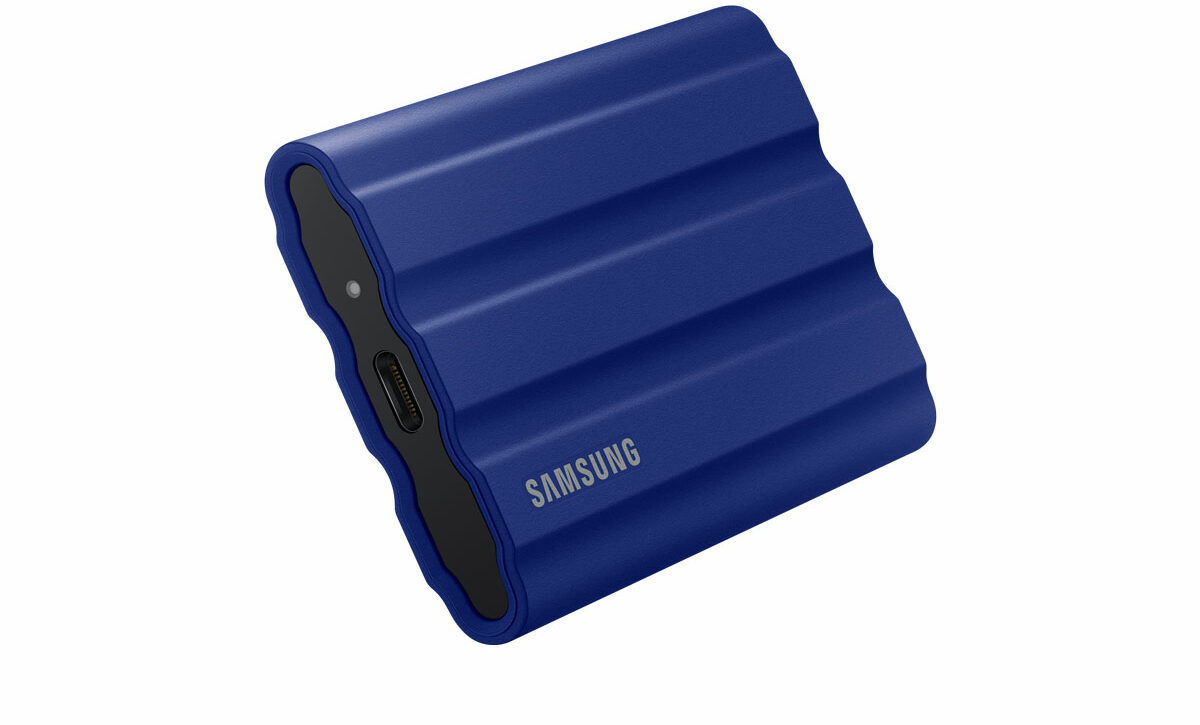 Samsung stun with sleek T7 PSSD
Posted on Apr 26, 2022 by Samara Husbands
The compact and robust T7 Shield Portable SSD accelerates performance for creatives on the go
The latest edition to Samsung's portable SSD family, the T7 Shield Portable Solid-State Drive, is imperative for performance and durability. Only the size of a credit card, the T7 has been engineered to withstand the most intrepid adventure, with its shock-proof (up to 3m), water resistant, and IP65-certified dustproof capabilities. It is the must-have for outdoor content creators and explorers, light enough to slip into your pocket (98g).
The Shield ensures zero data loss from elemental exposure and delivers a read speed of 1,050 MB/s and a write speed of 1,000 MB/s – the zippiest in the USB 3.2 Gen2 class. It is 9.5 times faster than HDDs, proving vital to saving those minutes!
Creative professionals and consumers want durable, high-performance and reliable SSDs ... even when dropped, exposed to water or used outdoors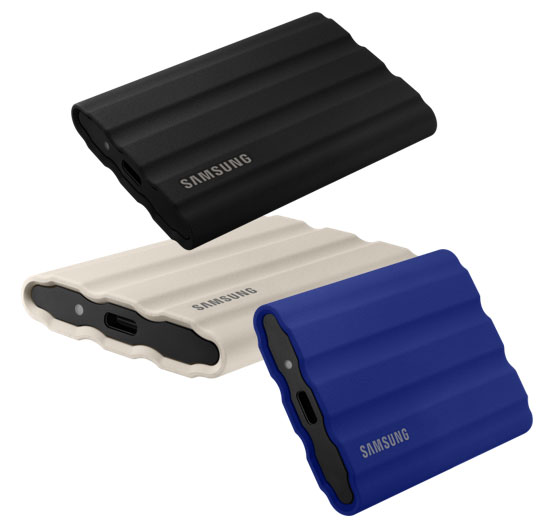 By transforming the surface material and elevating the software, Samsung have resolved performance degradation and overheating issues that plague large file transfers. The result? Stable and reliable data transmit, even for data-heavy tasks. A real win for content creators battling inconsistent performance.
Multifaceted, the T7 works across platforms (PC, Mac, Android, games consoles) to store pictures, games, 4 & 8K videos with fortified security – 256-bit AES. The hardware is so strongly encrypted that consumer data is protected even if the Shield is lost or stolen. Conveniently, content can be managed using Samsung's Magician Software, from anywhere.
The drive comes with a USB Type-C-to-C cable and a USB Type-C-to-A cable and is finished off with eco-friendly packaging to minimise greenhouse gas emissions.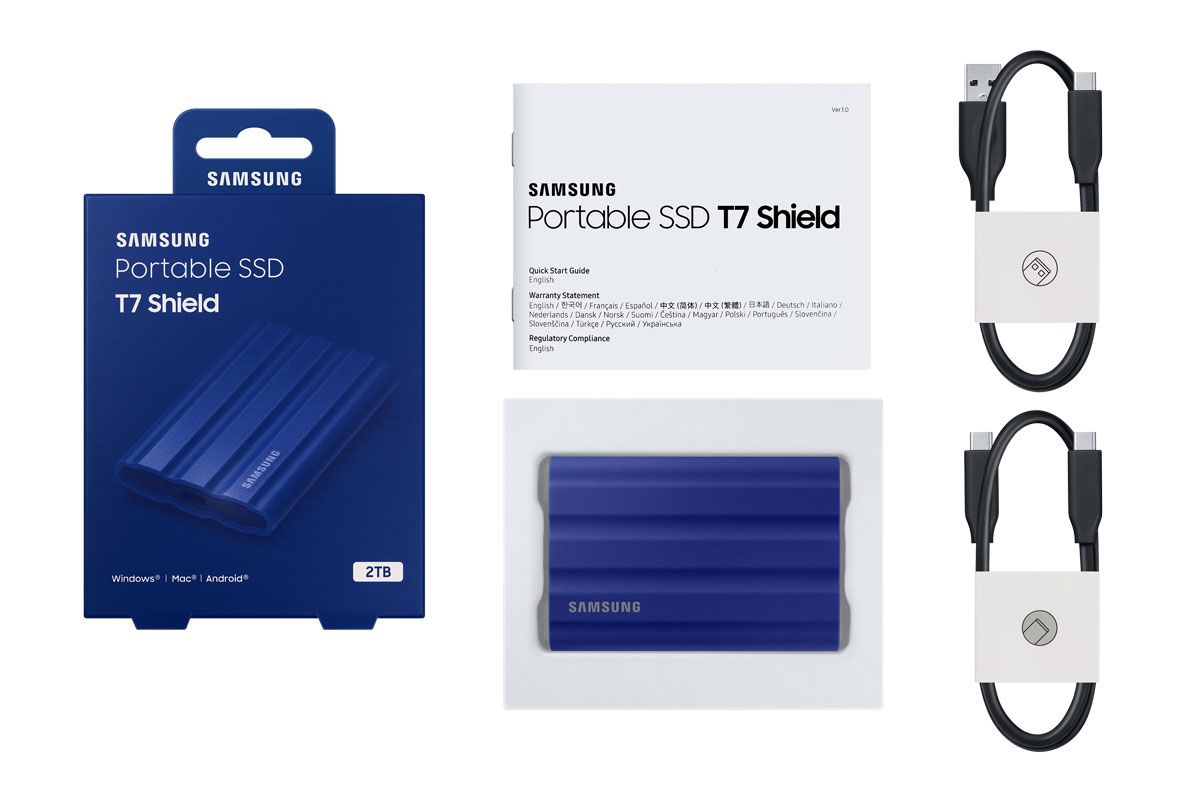 Available worldwide, the T7 Shield is offered in 1TB and 2TB sizes in beige, black and blue. It includes a three-year limited warranty and will cost £134.79 for the 1TB and £250.99 for the 2TB.
For more information, visit Samsung's website.