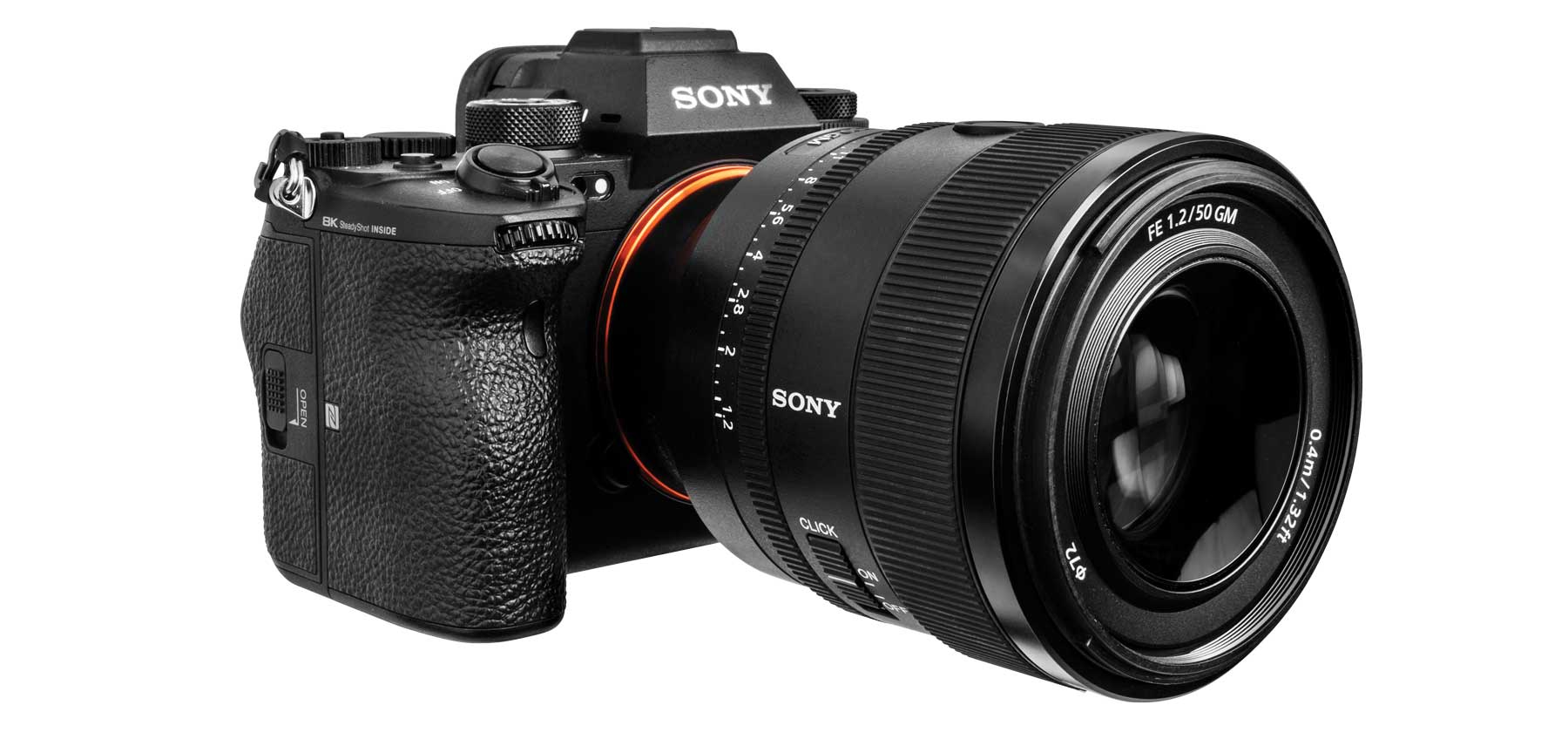 Mirrorless Master: Sony A1
Posted on Sep 6, 2021 by Adam Duckworth
Sony's flagship A1 sets new standards for video and stills performance that rivals can't match
When Sony decided to show the rest of the camera world who is the boss by unveiling its latest flagship mirrorless, it wasn't good enough to simply deliver a staggering new camera. So, the lens department (and even the mobile phone division) were roped in to construct the ultimate modern imaging system. The result is this: the Sony A1 with the 50mm f/1.2 G Master lens and  Xperia Pro smartphone. Each one is an incredible piece of kit. But together, it's something no other manufacturer can match, due to Sony's dominance in electronics. The only hiccup is whether you can justify the asking price for the lot, which is over a cool ten grand.
Starting with the camera, Sony revealed not only the highest-spec, full-frame mirrorless camera ever, but the one with the largest price of £6499/$6498 for the body only. With GDP down the drain and people worried about their jobs right now, it might surprise you to find it's sold like hot cakes – with waiting lists of several months.
It's because the camera really leverages Sony's unique advantages, such as the stacked sensor which allows incredible speed, then builds on it with video and stills spec that has never been seen in a single camera body.
The stacked sensor and super-fast dual processors mean there is zero viewfinder lag or blackout. This is truly the only way to shoot stills of sport and fast-moving action to rival an optical viewfinder. Non-stacked sensor cameras are OK, but for professional sport use, nothing comes close to the uninterrupted view of a camera with this feature. Until now, the only mirrorless cameras to have it were Sony's A9 and A9 II – which are incredible for sport, but at only 24 megapixels, aren't high enough resolution for finely detailed commercial work. And the video spec is not great, as it's 8-bit only and no Log.
For video performance, you need the Sony A7S III, which is a simply stunning camera, with 10-bit 4:2:2 internal capture in up to 4K/ 120p, plus Full HD in up to 240fps. And superb AF, too. But at only 12 megapixels, 4K video is the absolute maximum, and the stills are decent, but not really suitable for serious pro stills use – if super-detailed files are required.
For that, you need one of the Sony A7R range, like the current Mark IV. It's not the fastest camera in the world and the AF isn't as good as the A7S II or A9 II. It only shoots 8-bit video, and there's none of the nice S-Cinetone colours. But the 61-megapixel sensor is the resolution king, ideal for slow-paced commercial work rather than action.
So, if you are a pro image maker looking to shoot no-compromise, highly-detailed stills, 4K video at super-fast frame rates, and stills action shots at ludicrous 20fps Raw, then you need to own all three Sony cameras. If you wanted more than 4K video, you were out of luck with Sony, until now.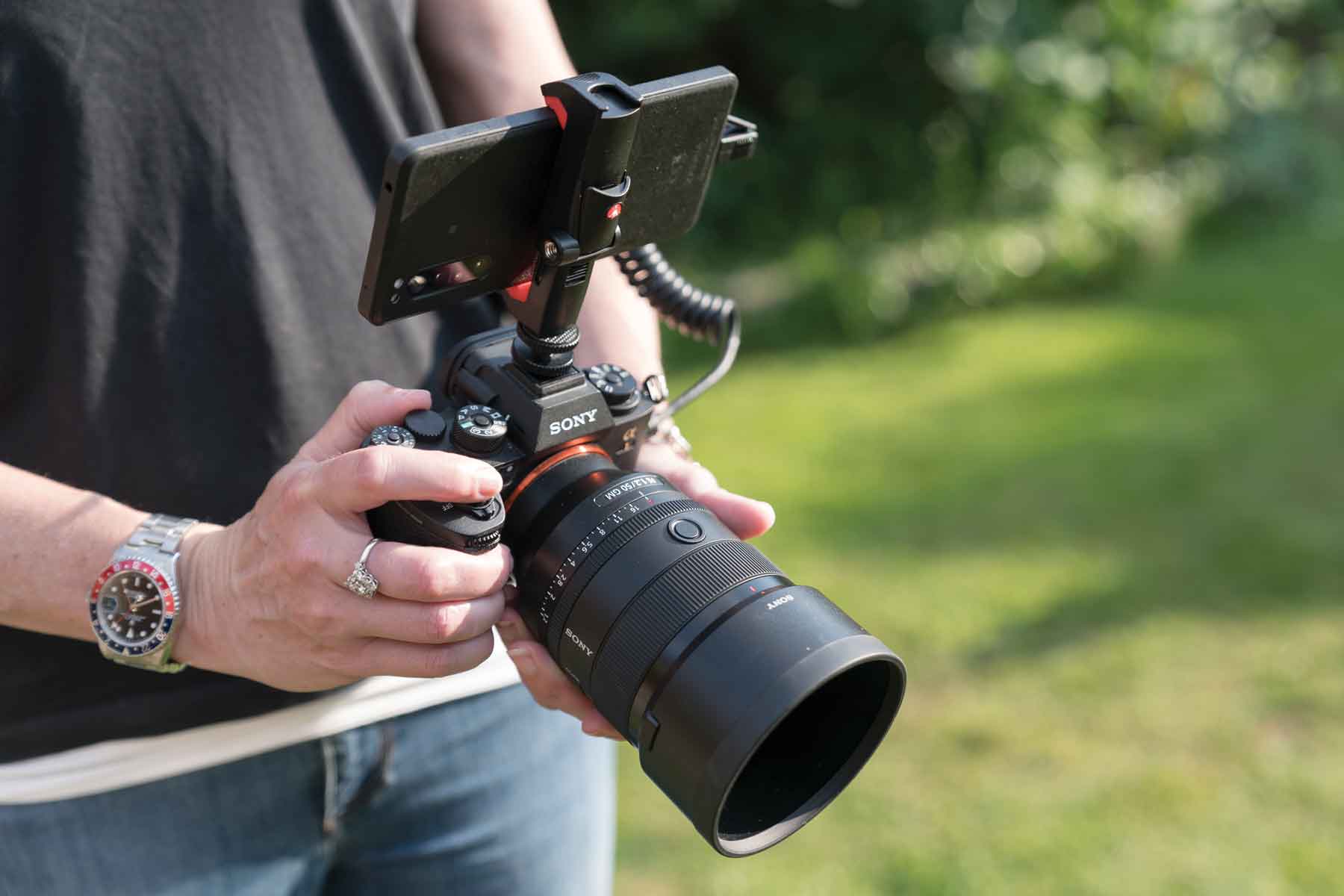 The A1 pretty much smashes all three cameras out of the park. OK, at 50 megapixels it doesn't quite have the resolution of the A7R IV, but it's very close. It also has multi-shot mode for 200-megapixel stills, if you really want the detail. And stills at up to 30fps Raw with full AF, with a huge buffer – quicker than the A9 series.
Essentially, it can replace the A7R IV for high-quality stills, it easily outperforms the A9 II for sport and action at even higher resolution, ideal for cropping, and exceeds the video capabilities of the A7S III, as it matches it up to 4K – but also offers 8K shooting. And the fast sensor readout means rolling shutter is virtually zero and Sony could throw in 1/400sec flash sync using the mechanical shutter, or 1/200sec in e-shutter, something that other cameras don't have. All of this spec is why the world has gone mad for Sony's newest mirrorless camera.
It does everything better than anything else in the Sony range. No other manufacturers offer anything like this, although the Canon EOS R3 and Nikon Z 9 promise to launch soon with very similar sensor technology and pretty much identical spec. It's almost like Sony sold them the sensors or technology!
The Big S can do this because, by the time rival cameras will be on sale in any numbers, the A1 will have been out for around a year. What other manufacturers can't do is launch a matching, high-end smartphone specifically designed to work with Alpha cameras, as it was specced by the Sony Alpha camera division.
At £2299/$2498, the Xperia Pro is one of the most expensive smartphones you can buy, and it probably won't be available on pay-monthly contracts, like iPhones and pretty much all other mobiles. It is designed to work with the A1 and other cameras, as it has an HDMI input – the first and only phone to have one currently.
Continue reading the full article in the September/October issue of Pro Moviemaker.