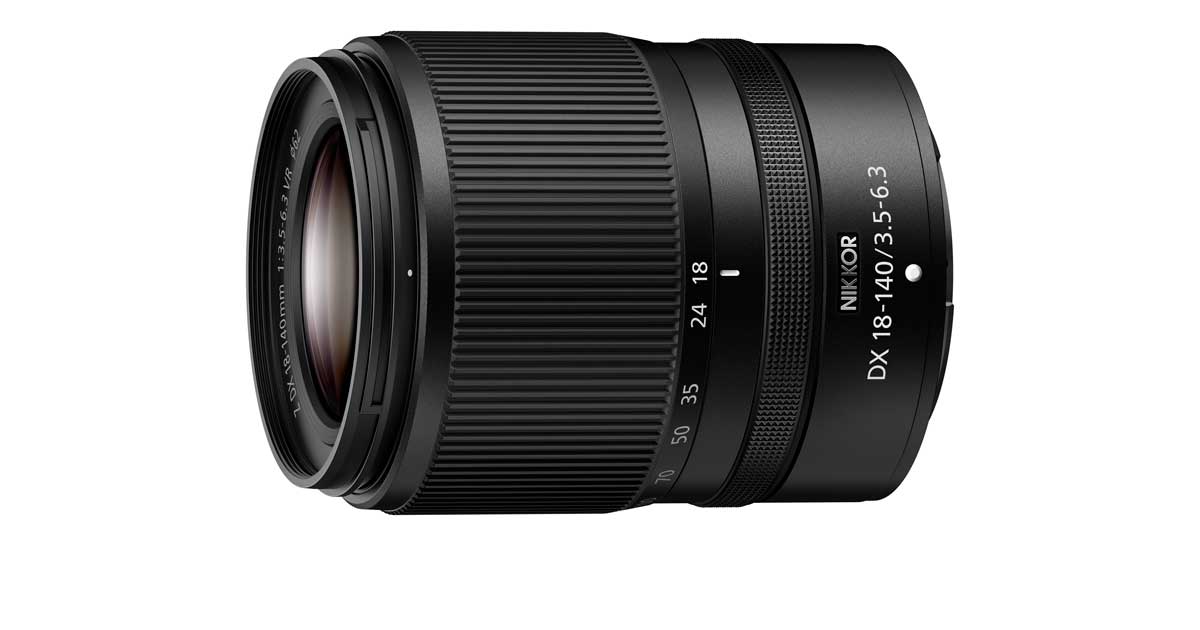 Nikon announces NIKKOR Z DX Zoom lens
Posted on Oct 19, 2021 by Alex Fice
The Nikkor Z DX 18-140mm f/3.5-6.3 VR is the latest addition to the Nikkor Z Range
Nikon's latest lens is a powerful 7.8x lens that offers wide, standard and telephoto focal lengths. It is suitable for both video and stills, delivering high optical performance across the full 18-140mm focal-length range and boasting an impressive minimum focus distance of 0.20m at wide focal lengths. This makes the Nikkor Z DX a great option for use when travelling or shooting in a range of different scenarios, from open landscapes to close-up portraits.
Its built-in vibration reduction system reduces hand and camera shake, enabling shutter speeds of up to five stops slower to produce clear, sharp footage. The lens performs well in low light situations, allowing you to capture night-time cityscapes and interior scenes with great clarity.
Fast autofocus combined with the Z camera's Eye-Detection AF produces images with precise focus. Furthermore, users will be able to carefully control exposure using the lens's electromagnetic diaphragm mechanism, which uses signals from the camera to achieve precise aperture control and consistently stable exposure.
The lens's weather-proof design protects it from water and dust, so that it can be safely used in practically any environment.
The Nikkor Z DX 18-140mm f/3.5-6.3 VR will be available from November, retailing at £599.00. For more information, please visit Nikon's website.