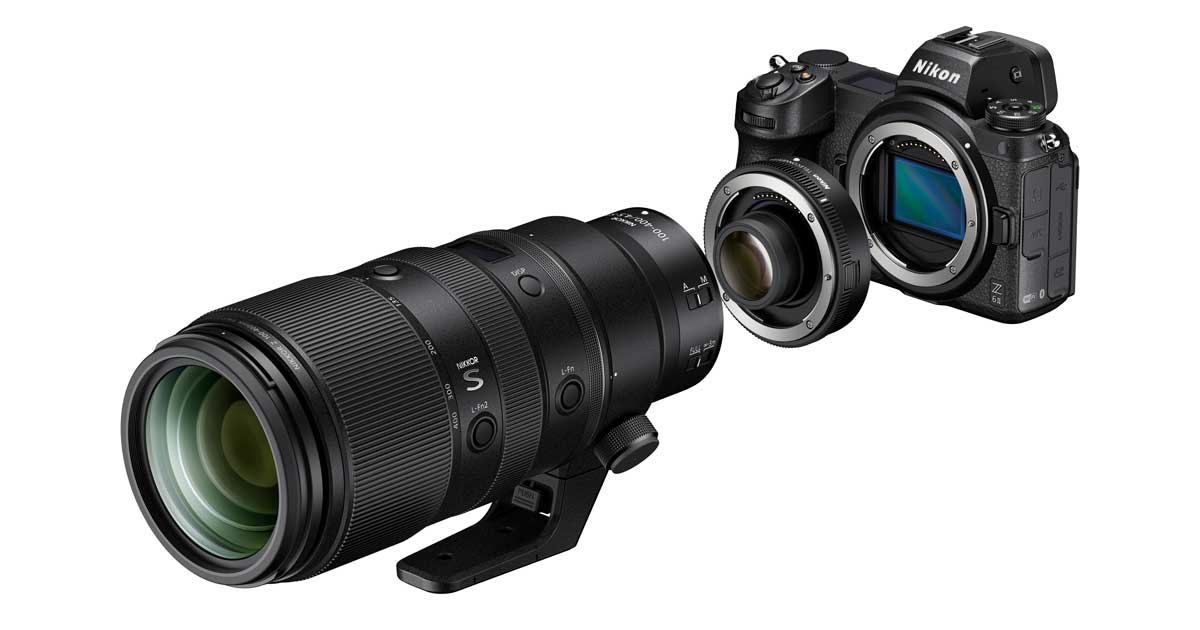 Nikon unveils the Z 9 Flagship Camera
Posted on Oct 28, 2021 by Alex Fice
The Z 9 is Nikon's most advanced flagship camera ever
Nikon has just announced the Z 9 mirrorless camera alongside the NIKKOR Z 100-400mm f/4.5-5.6 VR S lens and Mount Adapter FTZ II.
The Nikon Z 9 marks a significant development for Nikon and professional imaging. It is packed full of features, including a stacked 45.7 MP full-frame CMOS sensor, an ultra-fast EXPEED 7 processor, and Nikon's most sophisticated autofocus system and 3D tracking yet.
The Z 9 caters to the needs of professional filmmakers, delivering advanced video capabilities including exceptional EVF, AF, operability and robustness. It is well suited to a range of shooting environments, from wildlife, sport and photojournalism to fashion and commercial shoots.
The camera combines extraordinary processing, speed, AI-driven technologies and ergonomics to overcome difficult lighting and environmental challenges to deliver high-resolution footage in a range of shooting environments.
A 493-point AF system offers 405 auto-area AF points and 10 AF-area modes, allowing users to customise their AF settings according to the optimal settings required for their shoot. Thanks to the system's deep-learning AI, the Z 9 is capable of detecting up to nine different subject types at the same time.
Thanks to the Z 9's impressive imaging power, users can record stunning full-frame 8K 224p to 60p and 4K 24p to 120p video and time-lapse footage. Compared to other mirrorless cameras, the Z 9 offers an impressive 125 minutes of continuous recording for 8K video at 30p. Also keep your eyes peeled for an upcoming firmware update, which will enable recording of RAW 8K video in ultra-smooth 60p.
The camera has the ability to capture more than 1000 frames in full-resolution RAW at 20fps in one burst. It can also shoot up to 120fps at roughly 11 MP in JPEG normal image quality with full AF/AE capability in the new C+ mode. Nikon also claim that the Z 9 offers the world's fastest scan rate, which removes rolling-shutter distortion to such an extent that no mechanical shutter is needed. It combines shutter speeds of 1/32000 with the ability to shoot at ISO 64 to deliver great depth of field, even in bright-light conditions. Users can also enjoy great flexibility when operating the Z 9 thanks to its 4-axis vertical and horizontal tilting monitor.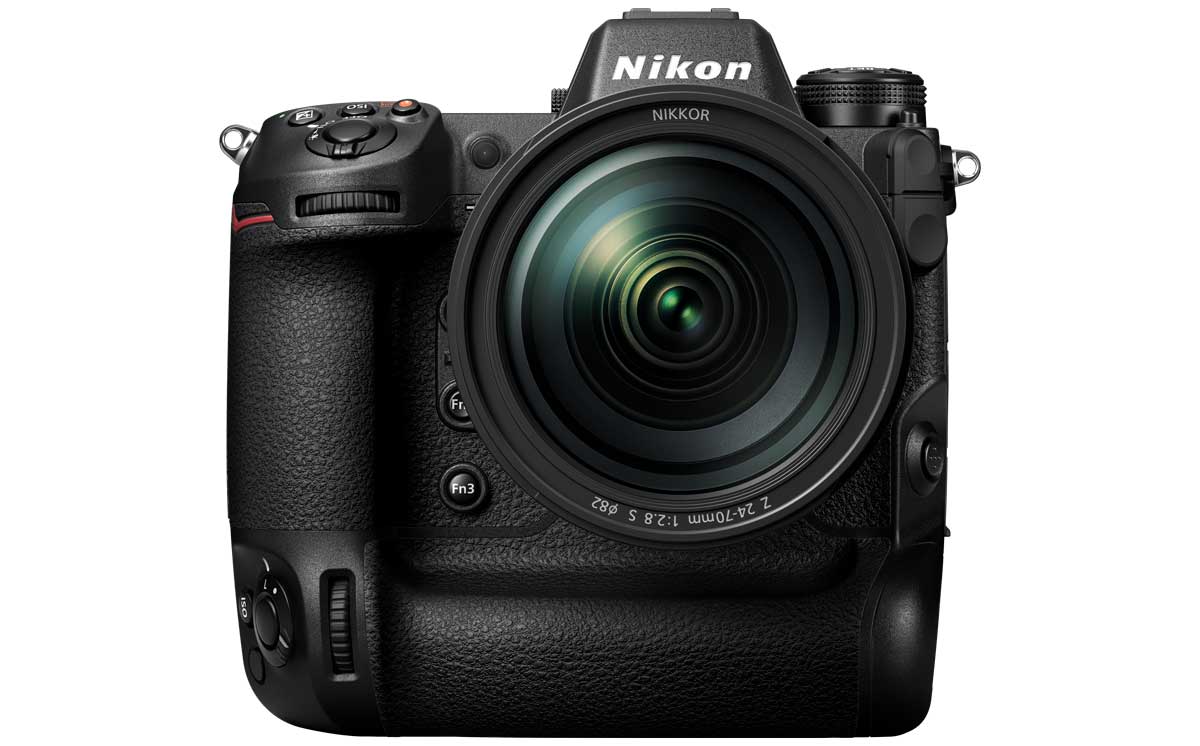 Nikon have taken on user feedback when thinking about the ergonomics of the Z9. The camera button layout has been refined, with a new AF mode button that lets users switch easily between AF mode and AF area mode when shooting with the viewfinder. The LCD control panels and key buttons can also be illuminated for easy operation in the dark.
To be released alongside the Nikon Z 9 is the NIKKOR 100-400mm f/4.5-5.6 VR S, a fast, high-precision lens that delivers excellent optical performance across a wide range of shooting scenarios. It boasts a powerful VR performance equivalent to 5.5 stops, allowing users to achieve crisp, high-resolution images even when shooting handheld at slower shutter speeds. At the wide-range end of the zoom range, the lens has a minimum focus distance of just 0.75m, compared to 0.98m at full extension.
Also announced today is the Mount Adapter FTZ II, which builds on the Mount Adapter FTZ with a streamlined design. The adapter supports a vast number of NIKKOR lenses, from AI type onwards. This will allow existing NIKKOR F lenses to be used with Z series cameras, with the option to combine with a vertical grip and various video accessories. It also allows users to change lenses without dismantling the camera from a tripod.
The Nikon Z 9 will retail at £5299 (body only), whilst the NIKKOR Z 100-400mm f/4.5-5.6 VR S will sell for £2699. The Mount Adapter FTZ II will cost £249.99.
All products will become available in Winter 2021. For more information, please visit Nikon's website.
To keep up to date with all the latest news from Pro Moviemaker, scroll down to the bottom of the page and sign up to our newsletter!