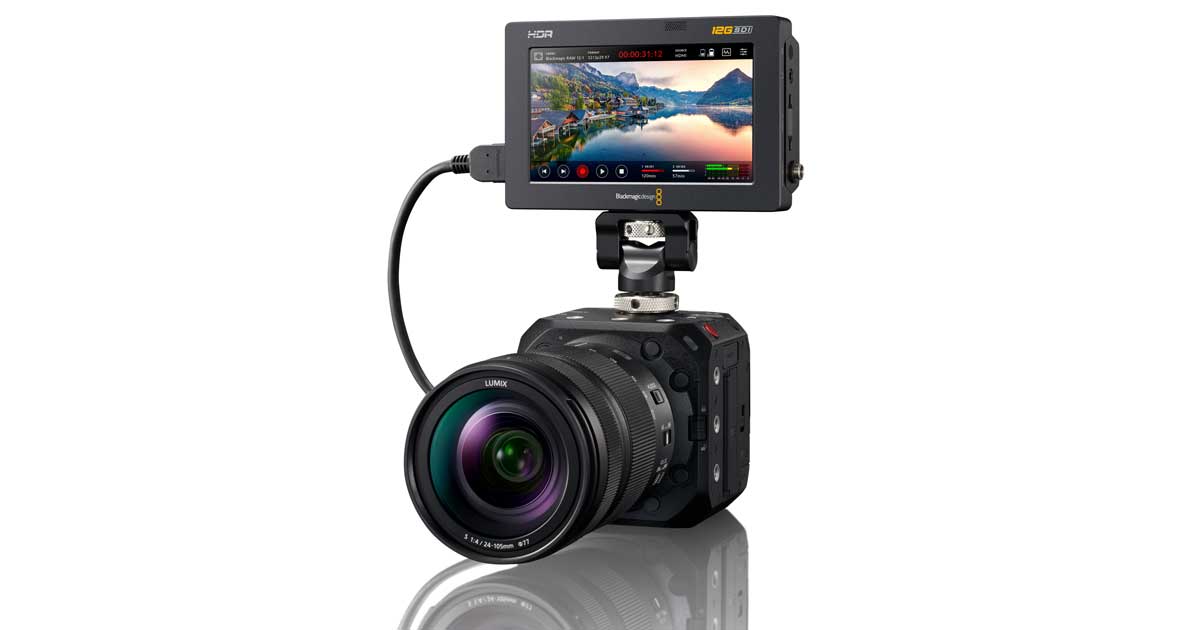 Panasonic launches LUMIX BS1H
Posted on Oct 8, 2021 by Alex Fice
This full-frame box-style mirrorless camera offers cinema-quality video performance and a whole host of impressive features.
Panasonic have announced the development of the LUMIX BS1H, a high-performing mirrorless camera in a practical box-style design.
The BS1H is a high-performance camera capable of capturing cinema production quality video with 6K resolution using its 24.2-megapixel 35mm full-frame CMOS sensor. It has an active resolution of 6,024 x 4,016 and delivers approximately 24.2 million photosites. It maximises the use of the pixels in the full-frame image sensor to deliver 6K/24p, 5.4K/30p (3:2 aspect ratio) or 5.9K/30p (16:9 aspect ratio) for the production of high-resolution video. 4K videos with higher image quality can also be achieved using the camera's high-resolution data, providing filmmakers with unlimited video recording in a wide range of recording formats. This is made possible by a new heat dispersion structure, which even enables 4:3 Anamorphic mode for professional filmmakers.
The BS1H has been designed to keep noise to an absolute minimum so you can record audio alongside video. The image sensor incorporates Dual Native ISO which chooses an optimal circuit to minimise noise, whilst the Venus Engine uses optimum signal processing to assure maximum ISO 51200 high sensitivity for ultra-silent operation.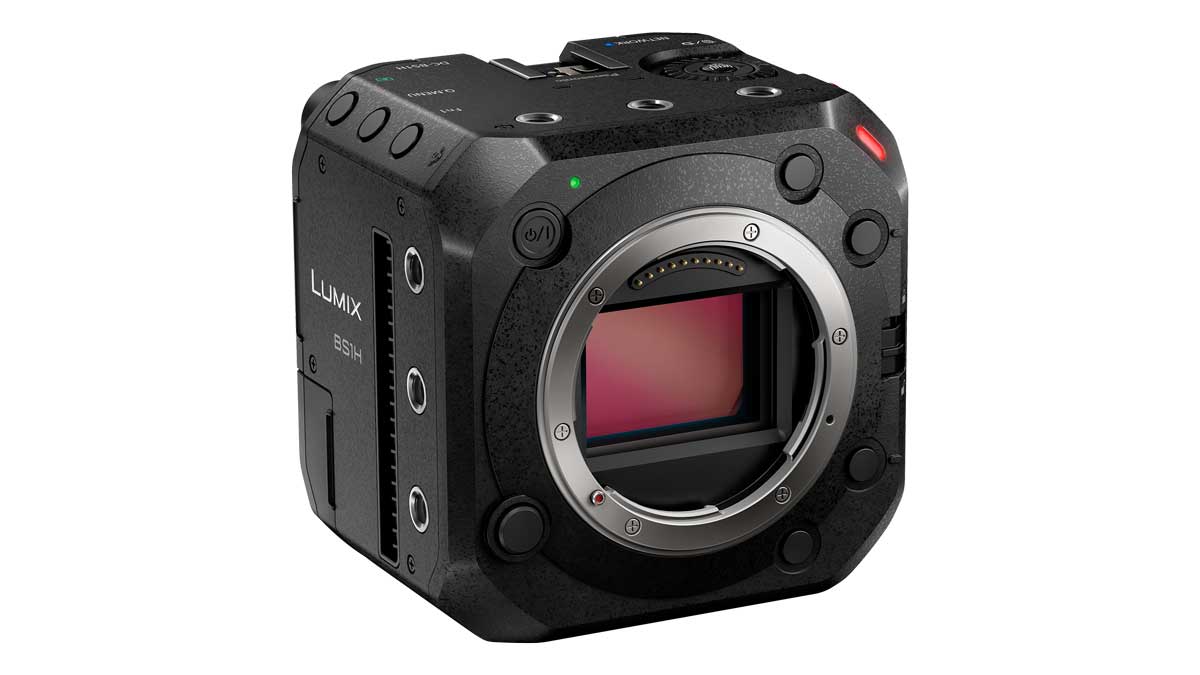 This powerful camera can deliver a dynamic range similar to that of Panasonic Cinema Cameras, delivering 14+ stops of Dynamic Range with a V-log, allowing users to capture all details of the scene regardless of brightness.
The advanced colorimetry technology found in VariCam cinema cameras is also present in the LUMIX BS1H, with V-Log/V-Gamut capture installed to ensure a high dynamic range and broad colours, producing rich colours that are true to life. Maximum colour information is retained by the V-Log for greater flexibility in the post-production process, whilst V-Gamut achieves an optimum colour space that's wider than BT.2020.
The LUMIX BS1H offers two options for RAW workflow. Users can output 12-bit RAW video data via HDMI to save as Apple ProRes RAW on the Atomos Ninja V or as Blackmagic RAW on the Blackmagic Video Assist 12G HDR, according to their creative requirements.
It is also possible to record overcranked/undercranked video in C4K/4K and FHD thanks to the VFR (Variable Frame Rate), with a minimum frame rate of 2fps for quick motion video. HFR (High Frame Rate) video can be recorded with sound, even when using auto focus, and certain effects can be used to produce slow-motion video in post-production.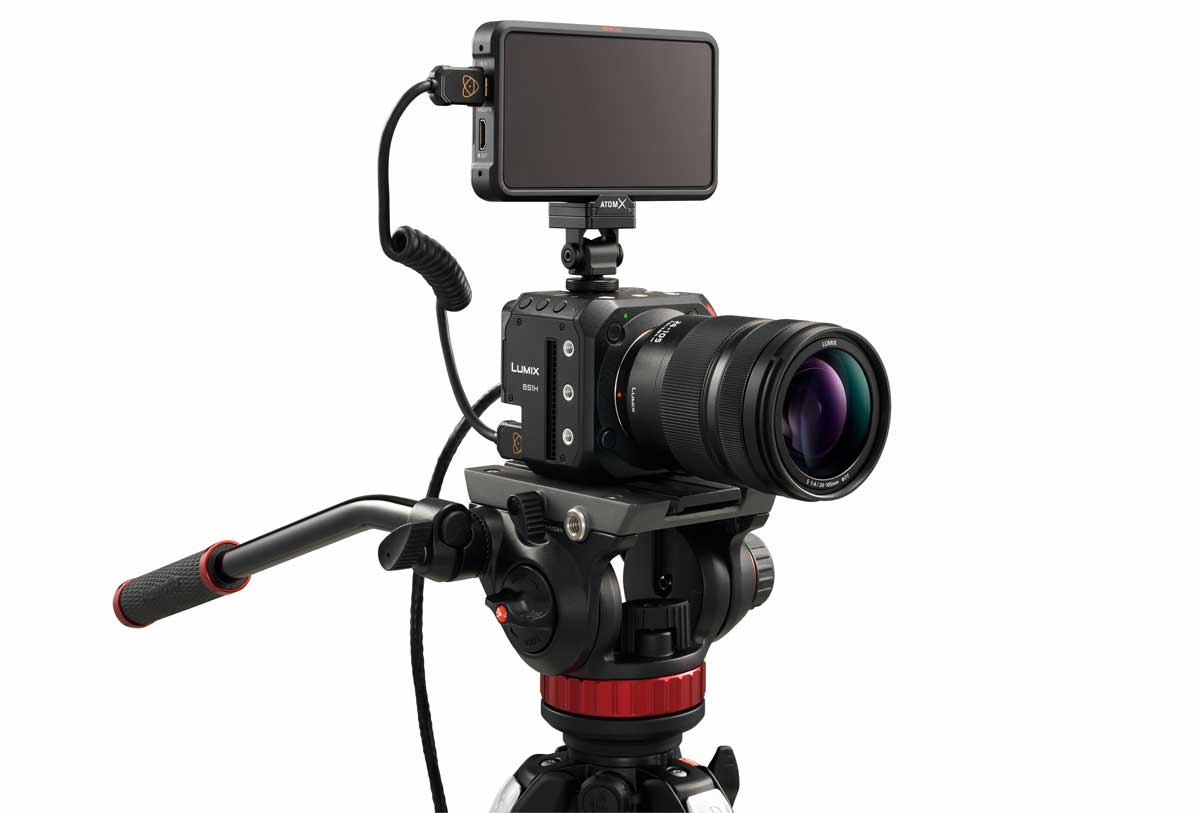 The LUMIX BS1H boasts advanced auto-focus capabilities thanks to its advanced deep learning technology, which provides real-time subject detection and allows users to set a precise focus on the target subject so they never miss a moment of action.
The BS1H meets the high demand for livestreaming and incorporates an IP streaming function that allows users to stream high-quality 4K 60p (50p) video in H.265 online with PC connection over wired LAN. It is even possible to stream ultra-high definition 4K at low bit-rate when limited to narrow bandwidth.
The camera is compact and lightweight with a sleek aluminium and magnesium alloy body frame. Simultaneous output is possible over several terminals including a USB 3.1 Type-C, a 3G-SDI (BNC) and an HDMI Type-A terminal. A double SD Card slot enables backup recording or relay recording, so users have plenty of options for backing up content.
The LUMIX BS1H will be available at RRP £2,999 (inc. VAT) from mid-November. For more information, please visit Panasonic's website.
Keep an eye out for an in-depth look at the BS1H in the next issue of Pro Moviemaker (out 21 October), where we'll be getting hands-on and showing off all its impressive features.
Make sure to scroll to the bottom of the page and subscribe to keep up to date with all the latest news from Pro Moviemaker!