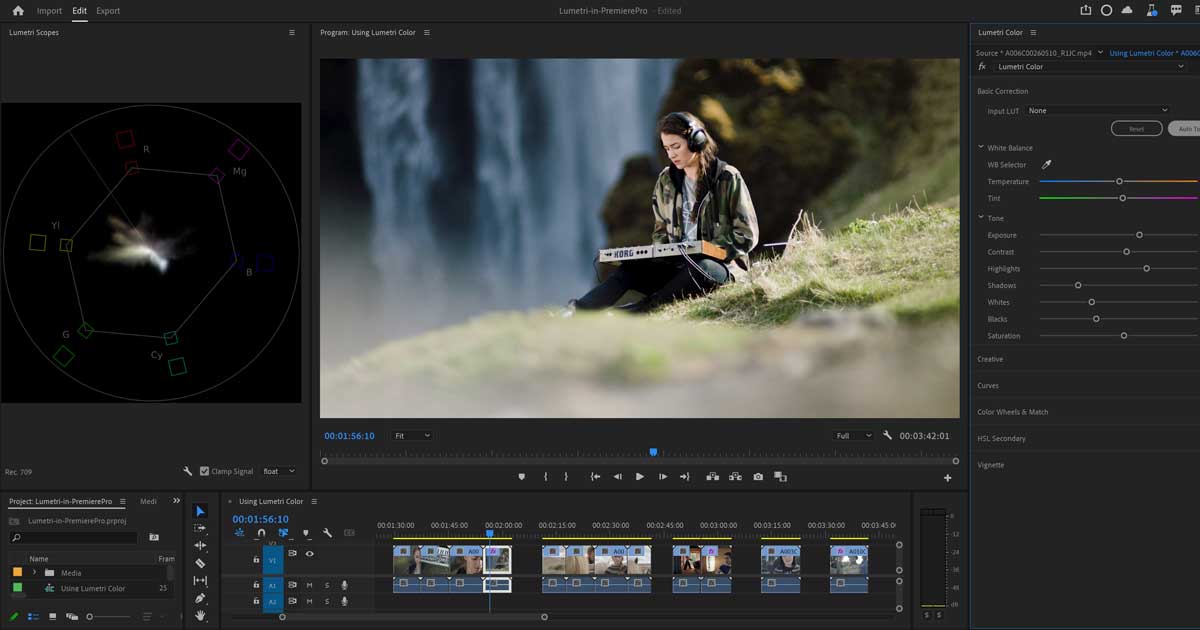 Premiere Pro announces brand new Auto Tone feature from Adobe
Posted on Oct 7, 2021 by Alex Fice
The new Auto Tone button applies intelligent colour corrections to help creators enhance their visual content.
Premiere Pro (Beta) has just announced the addition of an all-new Auto Tone feature for Adobe Video & Motion editing software. The latest update enables creators to enhance their content and find their own cinematic voice through the power of colour. The Auto Tone feature builds on decades of Adobe colour technology and expands the tools available to users in the Lumetri Color panel.
The new Auto Tone feature will allow users to integrate colour grading into their workflow when editing video with Premiere Pro. The Auto Tone button will replace the current Auto Adjustment button and will allow users to dramatically enhance their images with just the click of a button. In comparison to Auto Adjustment, the new Auto Tone feature creates a more nuanced effect using all of the Basic Correction settings together. Over time, the algorithm should evolve and improve to achieve optimum results every time.
Advanced controls make it easy for users to quickly apply Auto Tone and make finer adjustments using individual Lumetri sliders, allowing you to tweak exposure, contrast, highlights, shadows and more.
Alternatively, Auto Tone offers a useful introduction to Lumetri tools for those less familiar with the tools on offer in Premiere Pro, so you can make the most of this versatile software and maximise your creative potential.
The feature is available to the public in Beta under the Basic Correction sliders at the top of the Lumetri panel.
For more information and for additional tips on how to get the most out of your software, visit Adobe's website here.