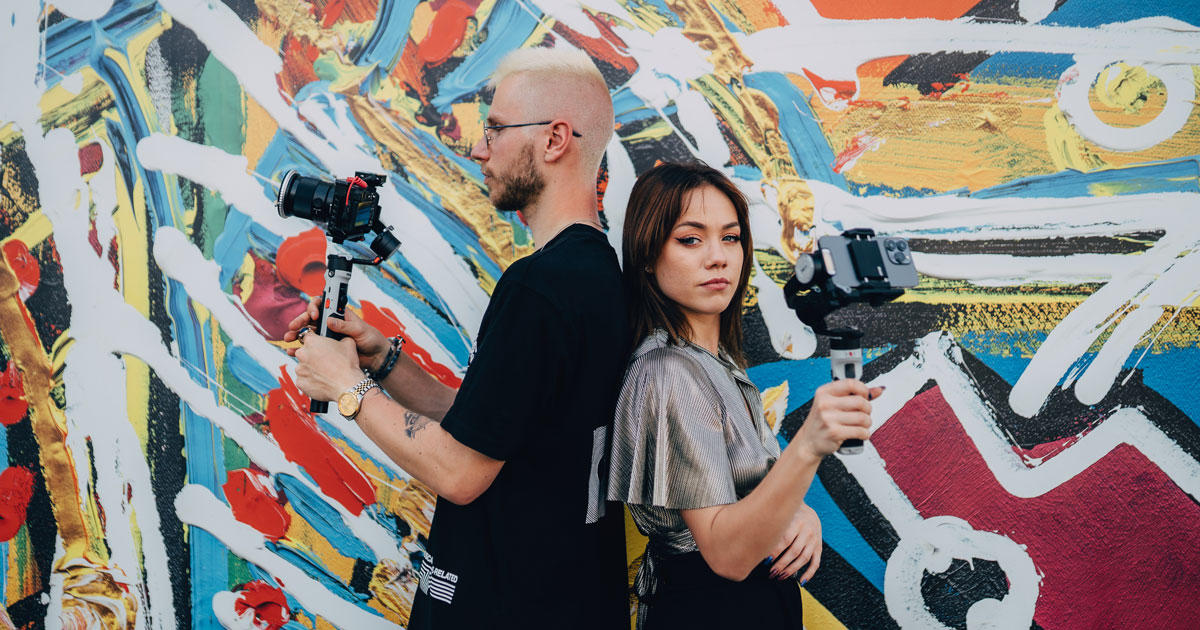 Zhiyun Unveils Crane-M2S
Posted on Mar 18, 2022 by Alex Fice
This powerful camera gimbal is small, strong, super-light and cost-effective
Zhiyun has launched the Crane-M2S for wide ranging cameras, from smartphones to action-cams and mirrorless cameras. For those in the market for a lighter, more agile device for smaller cameras and lenses, the Crane-M2S is a highly cost-effective alternative to the Crane-M3, offering longer battery life and faster charging time than the Crane-M2, with the ability to charge whilst operating.
The Crane-M2S is highly portable, weighing just 549g, with the capacity to hold heavy loads such as the Sony A7SIII small prime lenses. Offering stronger motors and extended axes compared to the Crane-M2 series, it's a great piece of kit for high velocity, run-and-gun filmmakers.
Key features include a built-in 0.66" display showing real-time status and the operating parameters of the camera and gimbal. A range of operating modes are available, including Pan Follow, Lock, POV, Vortex, Go and more.
Incorporated in the body of the Crane-M2S is an ultra-bright light that uses Lumen Amplifier technology to produce over 1000 lumens of brightness within 2.8 cubic metres – perfect for capturing subjects directly in shot. The light offers five levels of adjustability and four colour filters, giving filmmakers plenty of options to get creative with their shots.
The Crane-M2S also features Zhiyun's latest quick release technology, previously only seen in its flagship gimbals. A dual safety lock mechanism also ensures that equipment stays firmly attached to the gimbal.
Charging up to 12W via a USB-C connector is supported, taking just 100 minutes to reach full charge, which will allow the gimbal to run for up to 10 hours.
The Crane-M2S can be bought individually for £259 or with the Combo package, which includes a customised bag, for £329. For more information, visit Zhiyun's website.