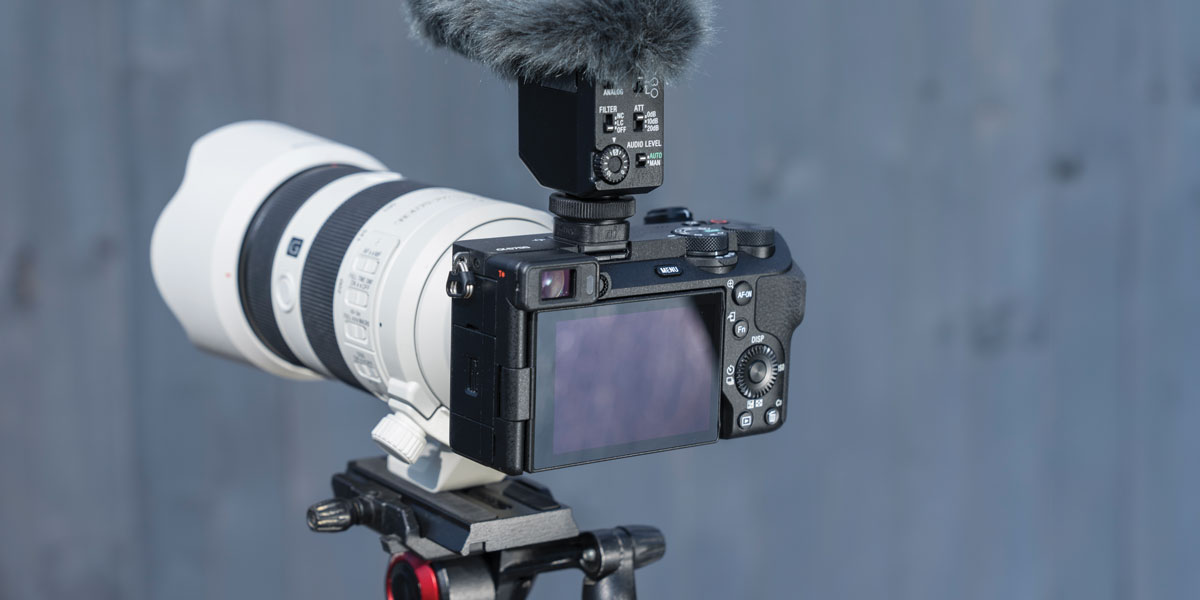 Sony's Super 35 Sensation
Posted on Oct 24, 2023 by Samara Husbands
Awesome A6700 mirrorless boasts the advantages of an APS-C sensor, but crams in the latest tech at a cut price
It has been rather a long time since Sony launched a pure, high-end mirrorless camera with an APS-C sensor. Since the A6600 came out in 2019, there has been a flurry of full-frame Alphas, though nothing on the horizon for the more affordable and smaller crop-sensor range. But when Sony launched the £2100/$1798 FX30 cinema-style APS-C mirrorless last year, the writing was on the wall. Surely there would be an all-rounder mirrorless version using this new 26-megapixel sensor.
Well here it is: the A6700. And it's streets ahead in terms of tech compared to its older A6000 series ancestors. It's not only the fresh back-side illuminated sensor, but also AI-powered features for video and photo users much like those found in the FX30.
The new camera's dedicated AI processing unit powers Auto Framing, as found on the vlogging ZV-E1 camera, and eye AF can now be used during Clear Image Zoom. The Auto Framing feature is ideal for one-person shooters to give the illusion that the camera is following the subject around even though it is locked onto a tripod. Essentially, this is simply a cropped area of the sensor that moves, but it's useful for vloggers, as an example.
There are now 759 phase-detection points on the improved AF for stills and 459 for video. The system offers subject recognition for people, animals, birds, insects, cars, trains and planes.
The A6700 moves conventional subject recognition to brand-new levels with human pose estimation, in addition to eye and face detection for people and animals. This is the same feature set as the full-frame Sony A7R V, and the AF now works in dark locations up to -3.0 EV – a one-stop improvement over the older models.
So, while the wider world of filmmaking is running scared of the AI that threatens to replace human actors and script writers, it's paying dividends in the AF of the A6700. This system works incredibly well, and the benefits in terms of face and eye detection are excellent. 
The beating heart of the A6700 is the exact same sensor as the FX30, which itself is based on the full-frame FX3, which uses the sensor and main technology of the A7S III mirrorless. So to get this in a much smaller camera shows trickle-down tech at work.
All new is the Focus Map feature, which is similar to false colour except anything in focus is displayed normally, while anything in front is coloured orange/red and whatever's behind is blue. It's not perfect yet as there's no adjustment available, but it will improve with more time and a firmware upgrade.
Some key differences between the Sony A6700 and FX30 stick out. Compared to the more conventional mirrorless line, the FX30 is pretty different – made specifically for shooting movies, with severely limited stills modes. The FX30 is made for shooting 20.1-megapixel video in 17:9, along with full-fat 26-megapixel 3:2 stills capability bolted on to allow you to shoot some thumbnails for YouTube videos. In terms of stills, there's no AF tracking or continuous burst shooting, no electronic viewfinder or compatibility with external flash, no uncompressed Raw files or AF illuminator. The A6700 has all these stills functions, as well as most of the video capability of the FX30 – although it tops out at 19.9-megapixel images in UHD 16:9. It's cheaper, too. That makes it excellent value for hybrid shooters who demand top-quality stills and movies. It shoots Raw stills and HEIF 10-bit files as well as JPEGs up to 11fps using either the electronic or mechanical shutter. Plus, it can do in-camera time-lapse shots.
The A6700 even has the multi-interface shoe that's ideal for flash or audio equipment to take power and feed its signal to the camera without cables. And of course, it has an EVF – but don't expect too much. Like the older A6600 series, this is on the left of the camera instead of the middle, and it isn't especially high-resolution. It's OK, but nothing more. Corners have to be cut somewhere to bring the price down as low as this. So the EVF and, to a lesser extent, the rear screen are where money has been saved.
At least the screen now fully flips around and articulates – something that had never happened on APS-C sensor Alpha cameras until now. But sadly, just like its predecessors, the A6700 only has one card slot – and it's for a conventional SD. However, despite not accepting the speedier CFexpress cards, it doesn't seem to have hindered the choice of codecs too much.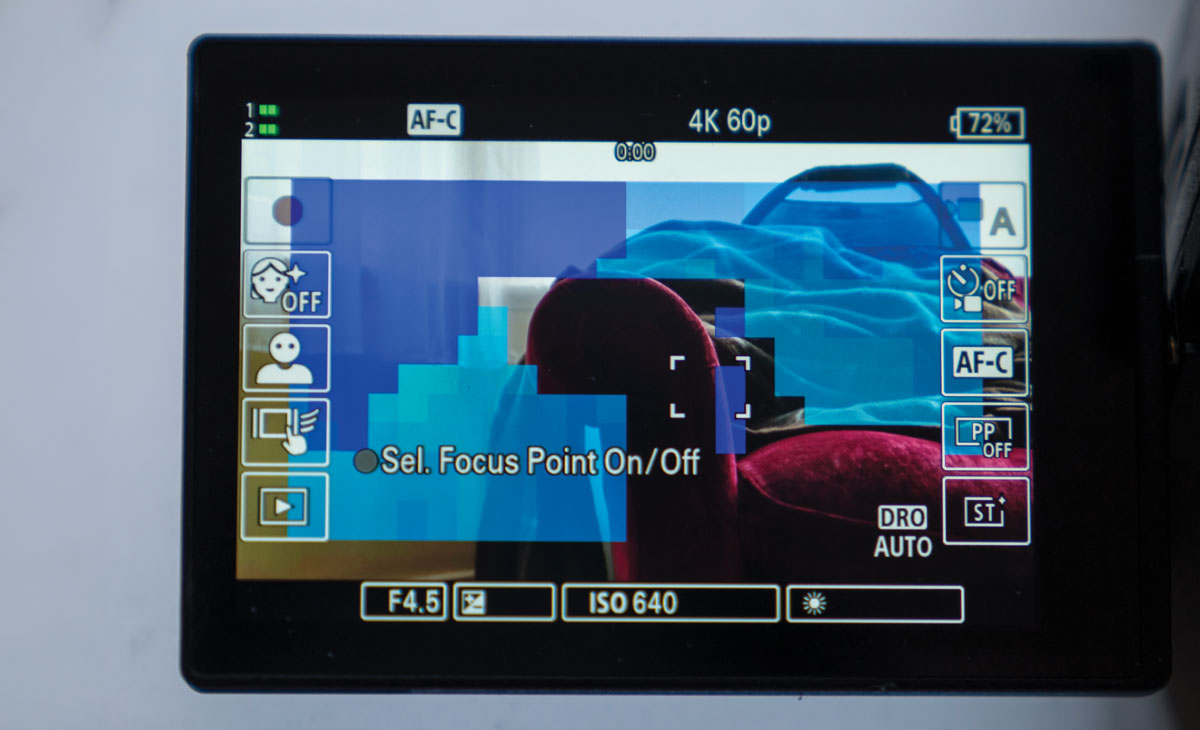 For the best quality, you can record 4K oversampled from the 6K full-frame readout, without pixel binning, up to 60fps. It also records 4K up to 120fps or HD up to 240fps, but there is a 1.5x crop of the sensor. Of course, this is in addition to the APS-C crop that the sensor already has compared to full-frame.
The camera offers an incredible range of formats, in 10-bit 4:2:2 as well as 4:2:0. And there's All-Intra quality for many of the frame-rate options, too, just not the fastest. But 4K All-Intra in 4:2:2 10-bit at 500Mbps is a great-quality codec. The camera comes with HLG and S-Cinetone for a more filmic look right out of camera. And to get the most out of those detailed All-Intra files, shoot in S-Log3 for maximum dynamic range. That is some serious quality for such a small camera.
Video options include 10-bit 4:2:2 All-Intra, XAVC HS in 4K at H.265, XAVC S 4K in H.264 and XAVC S-I 4K in H.264. It can also output 10-bit Raw to an external recorder via its HDMI socket. Sadly, though, this isn't a full-size Type A version like the FX30 but a mini.
Although the A6700 and FX30 have the same sensor, the cinema model has Cine EI modes which let you switch between two different base ISO settings – 800 and 2500. It is possible to set the camera to automatically switch between base ISOs or manually select the one you want. The A6700 doesn't claim to have dual base ISO settings, but we found a sudden drop in noise when going from ISO 2000 to 2500. This suggests it is the same as the FX30 EI mode. And that's a good thing, as the camera controls noise well. Up to around 6400 it's very clean, and usable at 12,800 in a pinch.
Noise becomes more apparent when employing one of the cropped modes in slow motion, like 4K/120p or HD/240p. These settings should only really be implemented during those occasional shots where there is plenty of light.
Unlike the fan-cooled FX30, the A6700 doesn't feature active cooling, but the body is designed to encourage airflow. The new, larger grip is not only more ergonomic, but also houses the larger-capacity battery from the full-frame Alpha cameras. And in our testing, when shooting 4K/60p in 25°C heat, the camera got hot but didn't shut off until the battery died after two hours or so. In 4K/120p, this only lasted for about half an hour before overheating and giving up. That's another reason to use 120p sparingly. But for the majority of users in normal circumstances, there's no issue with overheating.
What you would expect to be a benefit of using a sub-full-frame sensor is reduced rolling shutter and improved in-body image stabilisation. The rolling shutter is impressive and IBIS is very good, although not quite on par with rival APS-C or Micro Four Thirds cameras. Sony just doesn't seem to have nailed vibration reduction yet.
You can talk specs all day, but the important thing is results. Stills are beautifully detailed and video footage is sharp, finely detailed and with the kind of colours you might expect from Sony. So, for the money, this camera delivers incredible stills and video at hardly believable value. And about time too.
Originally published in the September/October 2023 issue of Pro Moviemaker.