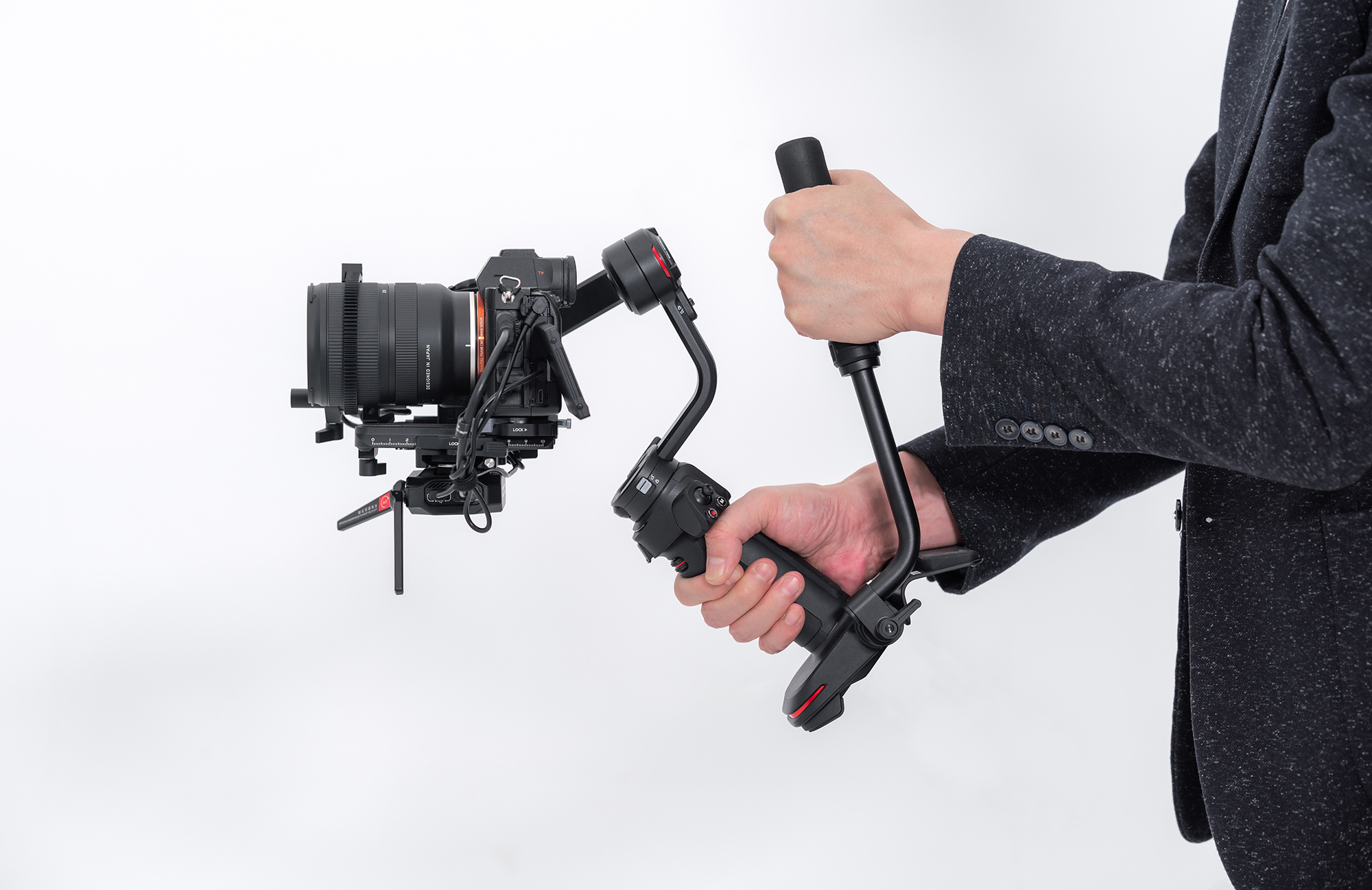 WEEBILL 3 – A nimble gimbal
Posted on Jun 17, 2022 by Samara Husbands
ZHIYUN has upgraded the filmmaking and photography experience by offering a dynamic, lightweight and easy to use gimbal. For everyday video and still creators who crave ergonomic designEngineered with lightweight and ultra-strong materials, the WEEBILL 3 presents streamlined performance. A restructured L-shape handle with improved stability, a comfortable wrist rest, and an extendable sling grip which has been repositioned to provide 40% more support as it shifts the weight onto your arm. Extra support of course reduces fatigue, allowing for extended use. Stability and shake-prevention are improved as the sling grip now sits at the bottom of the gimbal, which comes into its own when shooting at low angles. The grip includes thumb buttons, a mini control stick for movement, and a finger trigger and wheel that can be adjusted in line with shooting modes and action parameters such as movement along axes and follow focus, among others.
The WEEBILL 3 features a high-quality built-in microphone and 1000 lumen fill light. These facilitate the most efficient setup-to-shoot experience while saving filmmakers from unwieldly additional wires and the weight of extra accessories. The microphone provides forward-focussed cardioid recording, with noise cancelling functionality, while the bright fill light offers colour temperature adjustment to meet the requirements of each scene.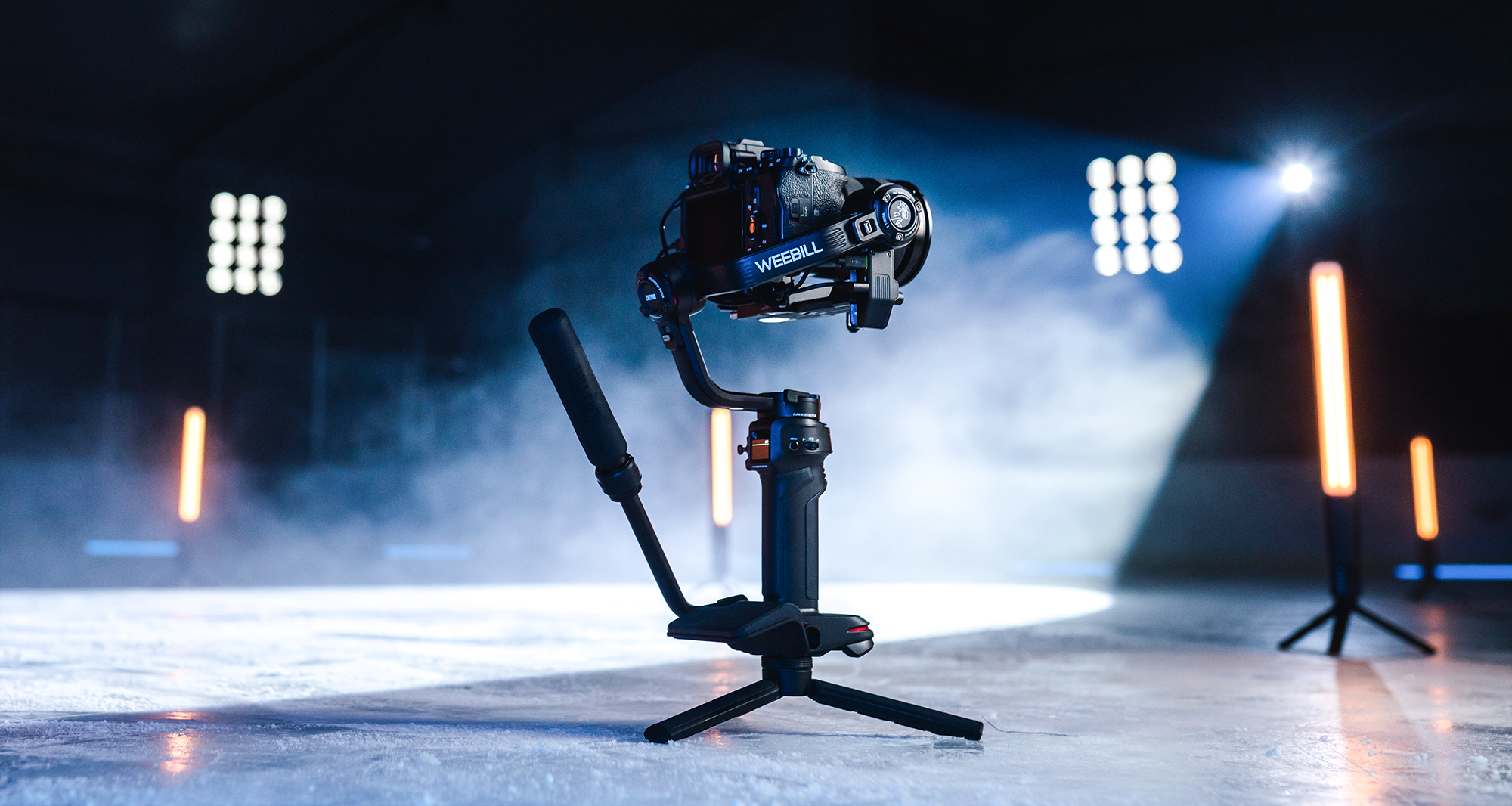 ZHIYUN offers a comprehensive ecosystem of TransMount accessories to extend the WEEBILL 3's functionality, which, in turn dramatically increases on-location teamwork. Through combining the WEEBILL 3 with the TransMount Image Transmitter and MasterEye Visual Controller VC100, directors can monitor the shot via wireless image transmission and apply parameter adjustment like focus and zoom via remote control. Other accessories include ZHIYUN's Follow Focus/Zoom units and its ZY Play App.
In comparison to the previous incarnation, the WEEBILL 3 upgrades the large 7,800mAh internal battery, which now provides up to 21-hour use for all-day filming support. With PD fast charging (0-100% in just two hours) and pass-through charging of attached camera (5V/1A), the WEEBILL 3 has outstanding performance with minimal downtime.
ZHIYUN also implemented the latest in quick-release technology with a dual plate and embedded magnetic wrench. Balance the camera only once, and it can be repeatedly mounted and secured with ease. Fast and convenient, without messing around with rebalancing.
The ZHIYUN WEEBILL 3 is now available at USD$449, or with a combo that includes a backpack, wrist rest, and extendable sling grip for USD$529.
For more information, head to the official ZHIYUN website.