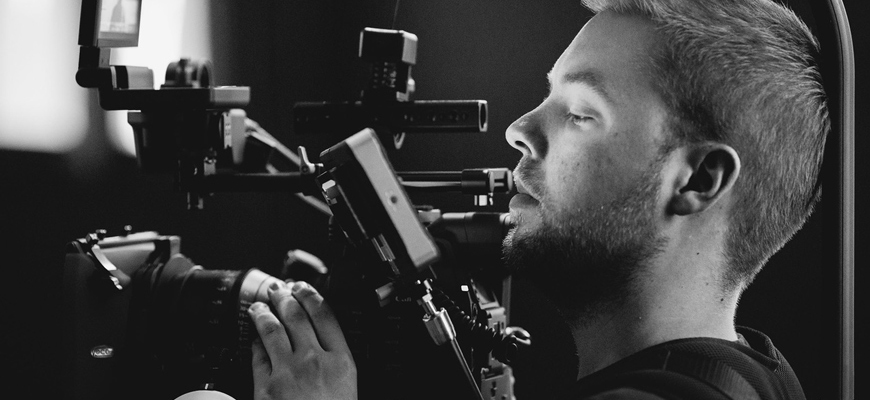 Through the lens with Tom Martin
Posted on May 26, 2020 by Lee Renwick
We hear from award-winning cinematographer Tom Martin about maintaining a cinematic styling across his diverse body of work, and using the Canon EOS C300 Mark II to do it
Advertorial content
A late starter, at least by his own standards, Tom Martin didn't touch a camera until the age of 16. From there on out, though, he was as dedicated as it gets.
Pursuing Film & Television at the University of East Anglia, Tom quickly found himself enamoured with all things practical. "I gravitated towards the more hands on, technical aspects of filmmaking, especially camera work and editing," he tells us.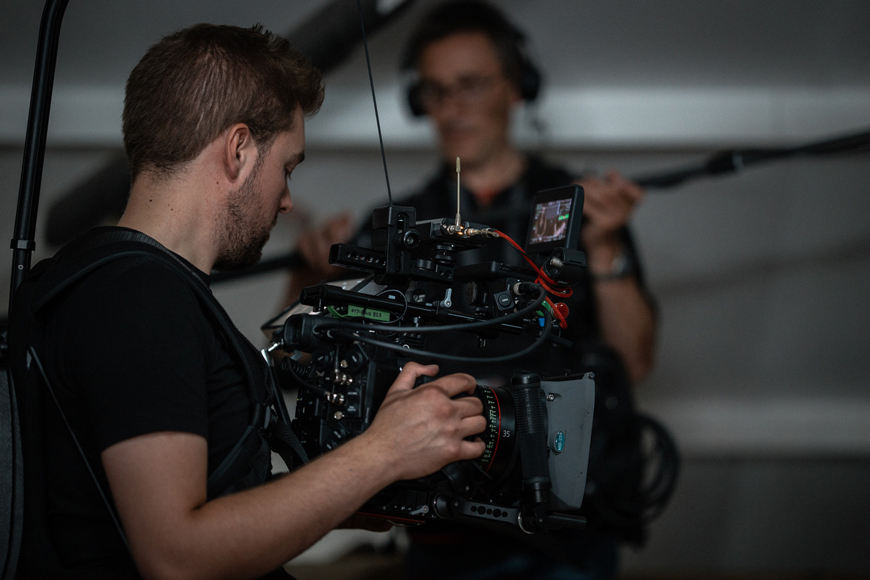 Graduating in the midst of the 2010 financial crisis didn't put paid to Tom's ambitions like so many others. Instead, he created his production company, Forward, and set his sights on the emerging world of corporate video.
"As the years went on, I grew the company and client base," Tom says, "always concentrating on production values and cinematography in particular. I shot, and continue to shoot, all of the videos we produce."
Now, ten years later, Tom's workload is broader than ever. "On the commercial side, I work for a lot of different brands, businesses and production companies, shooting films about a huge variety of topics," he explains.
I could see it would be a huge step up and help me improve my craft, produce better work and help me win better jobs as a result
"I love telling stories about real people, but presenting them in a polished, stylised, cinematic way," Tom tells us. Looking at his body of work, it's evident.
Scroll through Tom's website and you'll find countless stills from projects of his: advertisements for exam boards that look like a loosely Sci-Fi-based Hollywood drama, short films with the visual quality of a big-budget period piece, promo videos that could easily be mistaken for the year's biggest indie hit. All beautiful, all carefully crafted.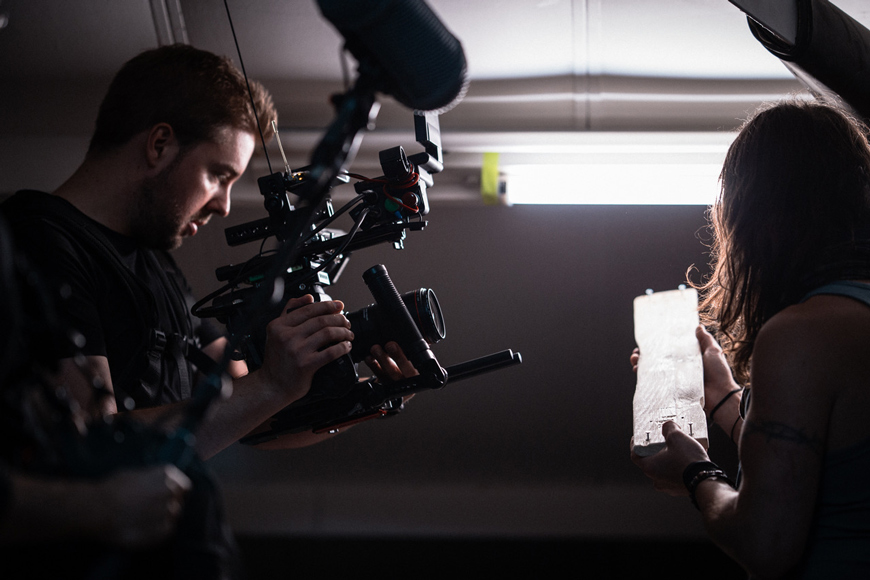 "A lot of the award-winning work I've produced over the last few years has been in this style, including a series of short films about photographers that won three Royal Television Society East Centre Awards, and a self-funded documentary short I recently completed about the artist Nial Adams. That won another RTS Award for Craft Skills and is currently being submitted to film festivals."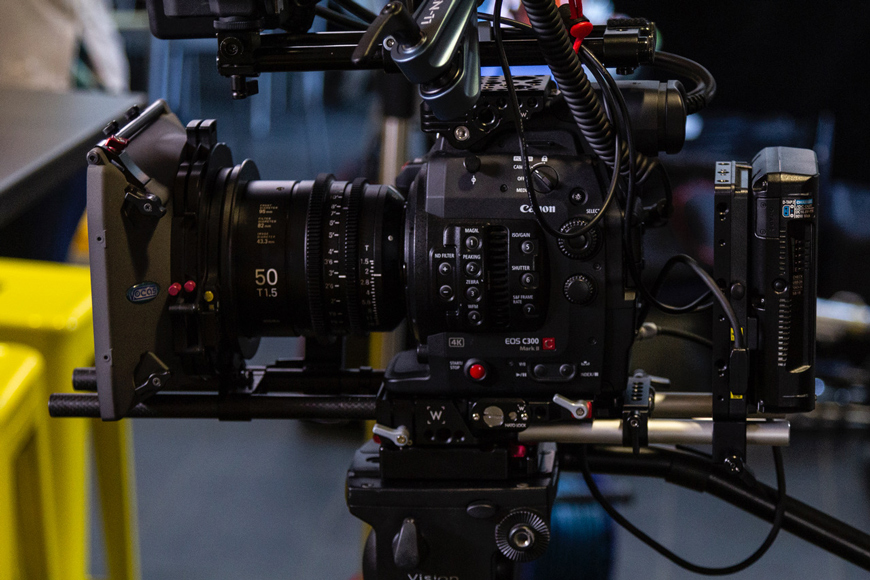 Crafting the look
Such cinematic ambitions require a special breed of kit, and in Tom's case, this is the Canon EOS C300 Mark II. He's been a fan of the brand for almost a decade following a purchase of the comparatively modest 60D, then an upgrade to the C100. Now, he's an ambassador. This is surely inspiring to upcoming filmmakers in one sense and a real testament to the Canon EOS range in another – the kit is a pleasure to use, from beginner to pro, and there's almost boundless room to grow.
"When the C300 Mark II was announced, I immediately pre-ordered it," Tom tells us. "I could see it would be a huge step up and help me improve my craft, produce better work and help me win better jobs as a result."
The dual pixel autofocus always impresses, too, and has got me out of a lot of binds
A wide range of productions also necessitates a camera with real versatility, and as well established, for Tom, the look is everything.
"The C300 Mark II is a fantastic high-end documentary-style camera that allows me to produce great 4K images on branded content shoots," he enthuses, "but it's equally at home shooting web commercials or narrative projects. It all depends on how its rigged up and accessorised. It has a great variety of resolutions, codecs and lots of useful aids, too, which means it can cover many different types of shoots."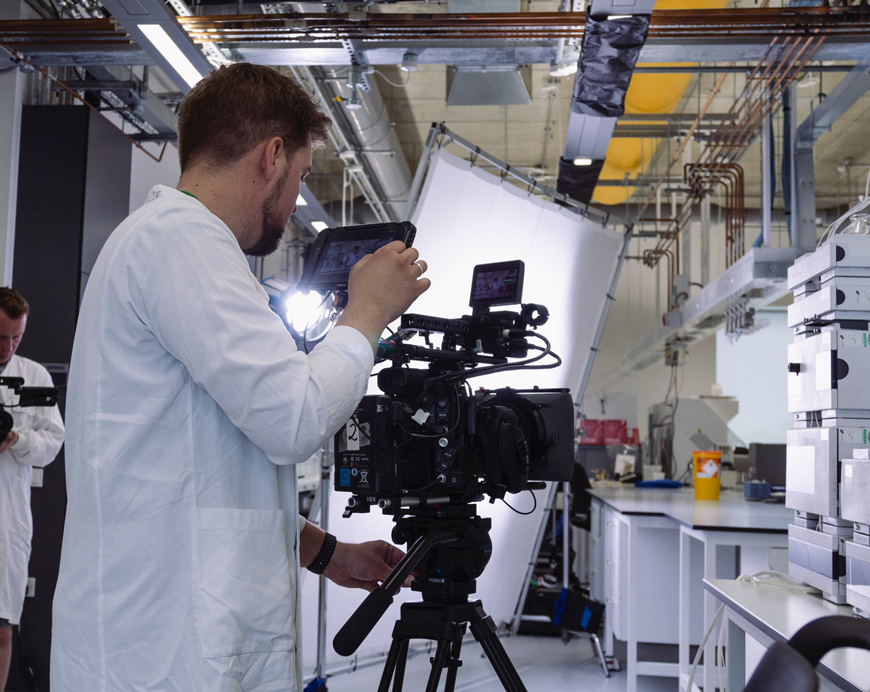 "Most importantly, regardless of what I'm shooting it creates a really lovely image," Tom continues. "It looks great straight out of camera, but it's malleable enough to grade and improve in post when time and budgets allow."
Diving deeper into specs and what they mean to a cinematographer like him, Tom goes on. "C Log 2 is an exceptional match for Arri's Log C" – considered the gold standard by many – "and having 2K, 12-bit, 4:4:4 recording internally is really very useful," he says. "The dual pixel autofocus always impresses, too, and has got me out of a lot of binds, especially when shooting documentary-style content with Canon's EF lenses."
The C300 Mark II doesn't just benefit the shoot, but the whole production. "Proxy recording is another great feature," Tom tells us, "and it's a great confidence boost. It allows us to start editing quicker, or hand off dailies to the client at the end of the shoot."
Like many creatives of all varieties, the recent lockdown situation has been a hard time for Tom, but he's hopeful.
"My plan for the next few months is to get back to shooting as soon as possible, but to make sure I've developed ways I can do that safely," he says. "Other than that, I'm focussed on helping my clients continue to produce high-quality content."
To read our full feature on Canon's world-class cinema range, click here.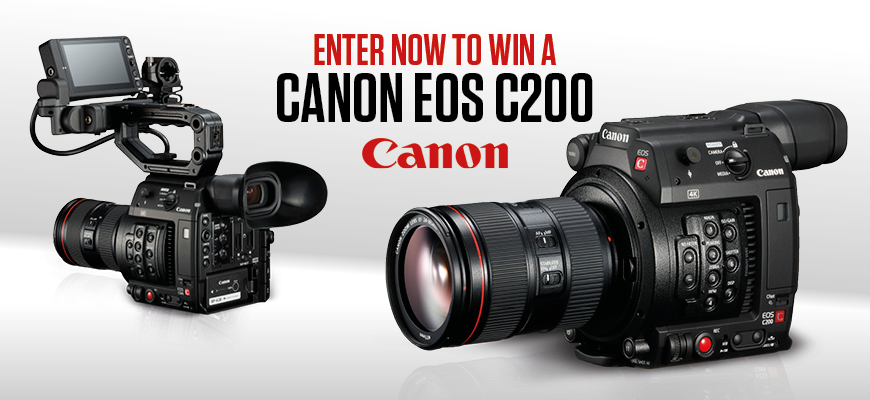 Competition time!
We are partnering with Canon in an awesome competition to win an EOS C200! Don't miss your opportunity to win this versatile member of Canon's cinema family.
To be in with a chance of winning, click here. You must enter by 9 June to be added into the prize draw.