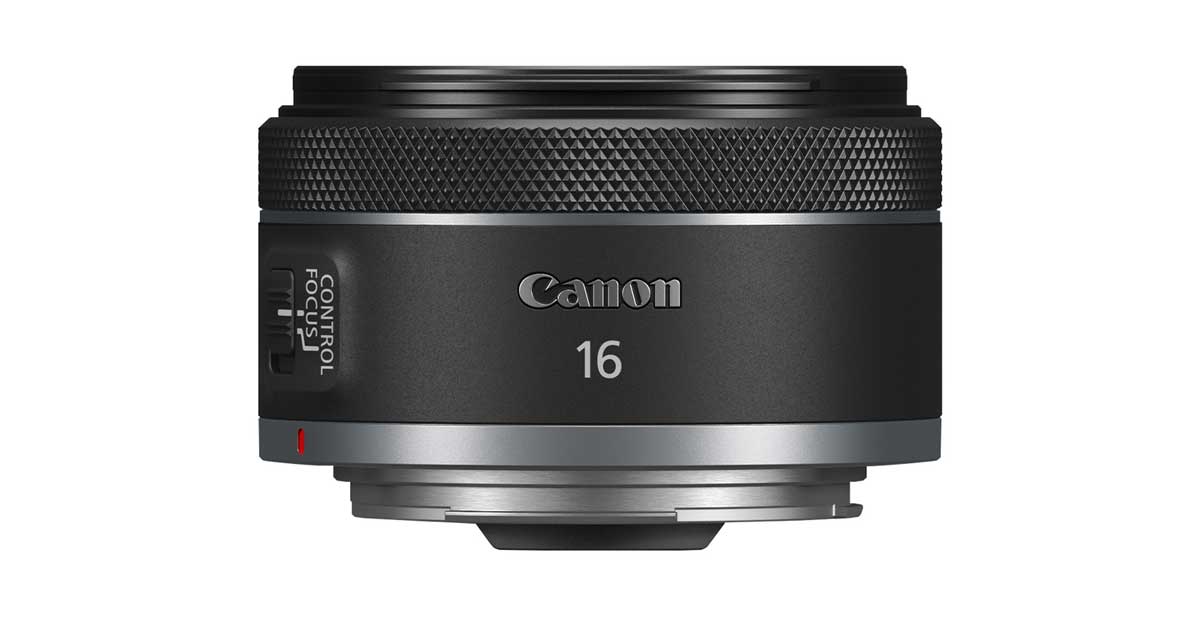 Canon launches two RF lenses for the EOS R3
Posted on Oct 1, 2021 by Alex Fice
The latest lenses from Canon offer high-power performance at a low cost
Canon has announced two new RF lenses alongside the EOS R3. The first lens is the RF 16mm F2.8 STM, Canon's first ultra-wide prime lens in the EOS R line-up, and the second is the RF 100-400mm F5.6-8 IS USM, a telephoto zoom lens great for shooting distant subjects in high resolution. Canon hopes that these affordable lenses will enable content makers and photographers of all abilities to grow their kit – without breaking the bank.
Both employ the EOS R System's wide diameter mount and short flange distance, opening up new focal lengths for cameras in the EOS R range. Each lens incorporates a single aspherical lens to reduce optical aberrations and utilises Super Spectra Coating to reduce ghosting and flaring, ensuring the production of crisp, high-quality images.
The RF 16mm F2.8 STM
This versatile lens is a great option for vloggers as it is compact and weighs just 165g, making it great for use whilst out and about. This full frame ultra-wide-angle lens will enable content creators to shoot with an extra-wide field of view and produce high-quality footage with an exaggerated sense of depth.
Its wide f/2.8 aperture allows it to work well in the dark, making it ideal for night-time shoots, astrophotography and high shutter speed photography. This feature also means that vloggers can enjoy shooting high-resolution footage in low light environments and can create a shallow depth of field to make their subjects stand out against a softened background for more dramatic effects.
The RF 16mm F2.8 STM can be paired with EOS R cameras to achieve a narrower angle when shooting video by utilising the camera's APS-C crop mode, which produces a similar effect to shooting with a 25.6mm lens.
With a minimum focusing distance of 0.13m, content creators and photographers can get creative with sharp, defined close-ups, making this a highly versatile lens suitable for a range of different needs and shooting styles.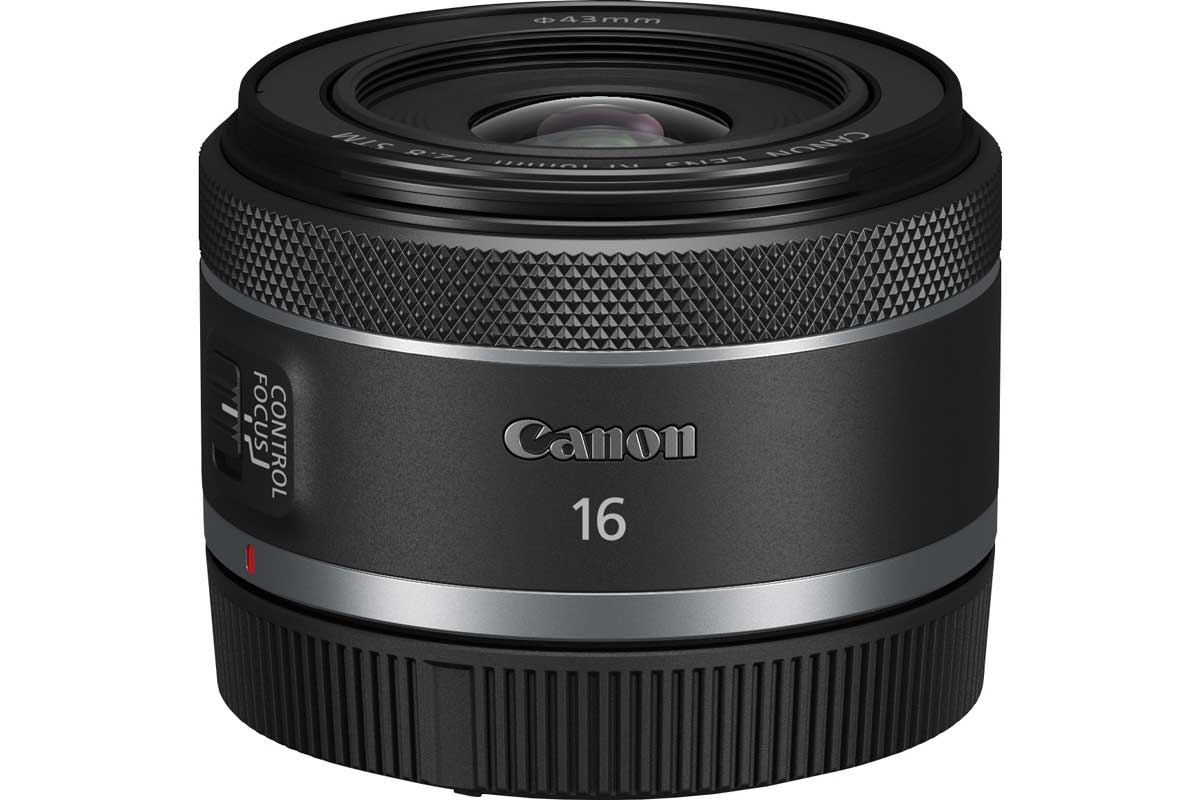 The RF 100-400mm F5.6-8 IS USM
Aimed at sports and wildlife photographers, this flexible telephoto lens has an impressive focal range of 100-400mm that allows content creators to capture subjects in great detail from a long distance. It has a minimum focus distance of 0.88m and a maximum magnification of 0.41x, allowing for high-resolution images even at a closer range. The RF 100-400mm F5.6-8 IS USM achieves 5.5 stops of in-lens optical image stabilisation which can be boosted to 6 stops using coordinated control when attached to cameras with In-Body Image Stabilisation (IBIS).
This lens is fast and precise, featuring a Nano USM focus monitor to achieve smooth, fast focus, and a lens control ring which gives users greater control over AV, Tv, exposure and ISO settings.
Despite its relatively low weight, at just 635g, the RF 100-400mm F5.6-8 IS USM is powerful yet highly portable, making it a great option for sports photographers and nature enthusiasts.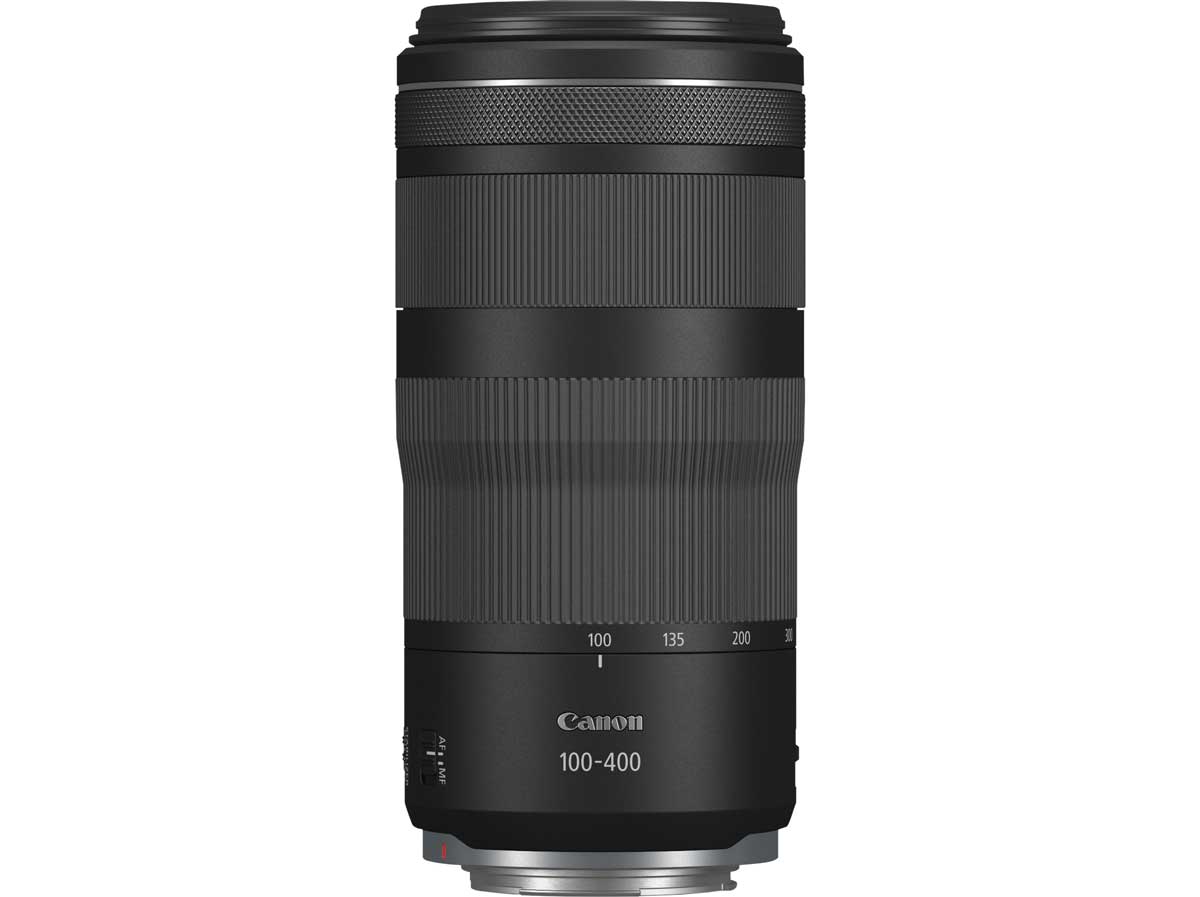 The RF 16mm F2.8 STM will retail at: £ 319.99 / €369.99.
The RF 100-400mm F5.6-8 IS USM will retail at: £699.99 / € 799.99.
For more information, please visit Canon's website here.