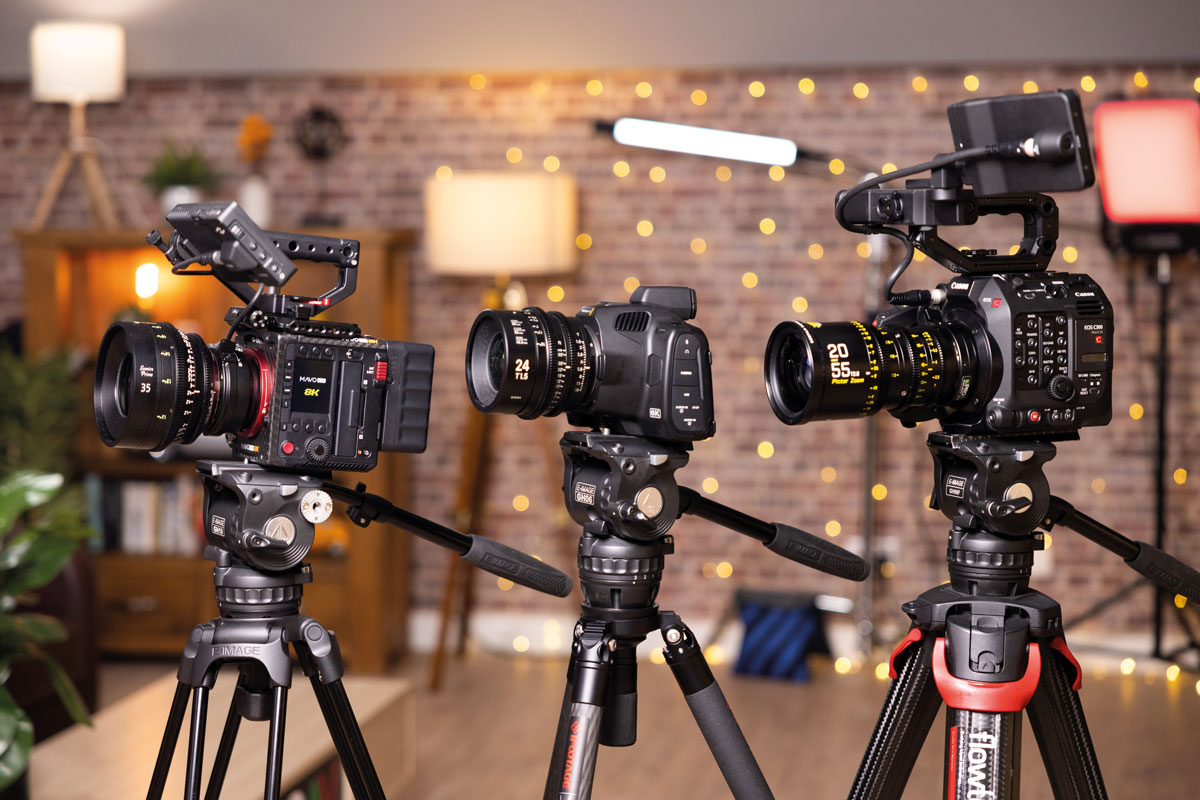 Choosing The Right Cinema Camera
Posted on Apr 19, 2022 by Samara Husbands
Advertisement Feature
For low-budget narrative productions, there is now a wide choice of top-quality cameras on the market
Opinion by Carl Yates (Head of Technical Marketing for ProAV)
One of the most difficult questions facing any low-budget narrative production is choosing the right camera. With so many models at entry-level price points, providing image quality that rivals even the highest-end cameras from ten or so years ago, it's a hotly contested arena. Most cameras on the market are excellent. In a world where you are spoilt for choice, how do you actually make a decision?
What features are important to you?
It's essential to identify the features that are the most important to you and your project. Each film is unique with different creative needs, but there are three obvious areas of concern for filmmakers when deciding on a camera system: image quality, character and handling.
Image quality is often a technical decision around resolution, dynamic range, colour sampling and codec choices. This often gets confused with character. How does a camera feel? Does the look you are getting from your tests match the look you want for your production? Testing the camera yourself is the best way to tell this, but can be tricky for lower-budget productions with limited resources. We have a showroom full of the latest cameras here at ProAV, so please get in touch if you are looking to buy a camera for your work and want to test a few side-by-side.
As for handling and ergonomics, much depends on the way you like to work. Do you like a modular design which you can rig in various configurations depending on your current requirements? Perhaps you prefer a more insular, owner/operator style of working where the camera is designed to give a single operator everything they need out of the box. You often find that brands fall on one side or the other. Red and Kinefinity prioritise modular cameras, while Blackmagic, Canon and Sony tend to offer a more owner/operator style. There are exceptions of course, such as the Red Ranger or Sony Venice, but this distinction is a helpful rule of thumb. 
Let's go through each of the popular brands that are among what I would class as 'low-budget productions'. To clarify, this is a very broad category, covering everything from small student films with no budget whatsoever, to indie films with a full crew, but without the budget to hire in high-end Arri cameras or the Sony Venice, for example. Essentially the question we are asking here is, if you can't afford to hire those cameras, what do you choose?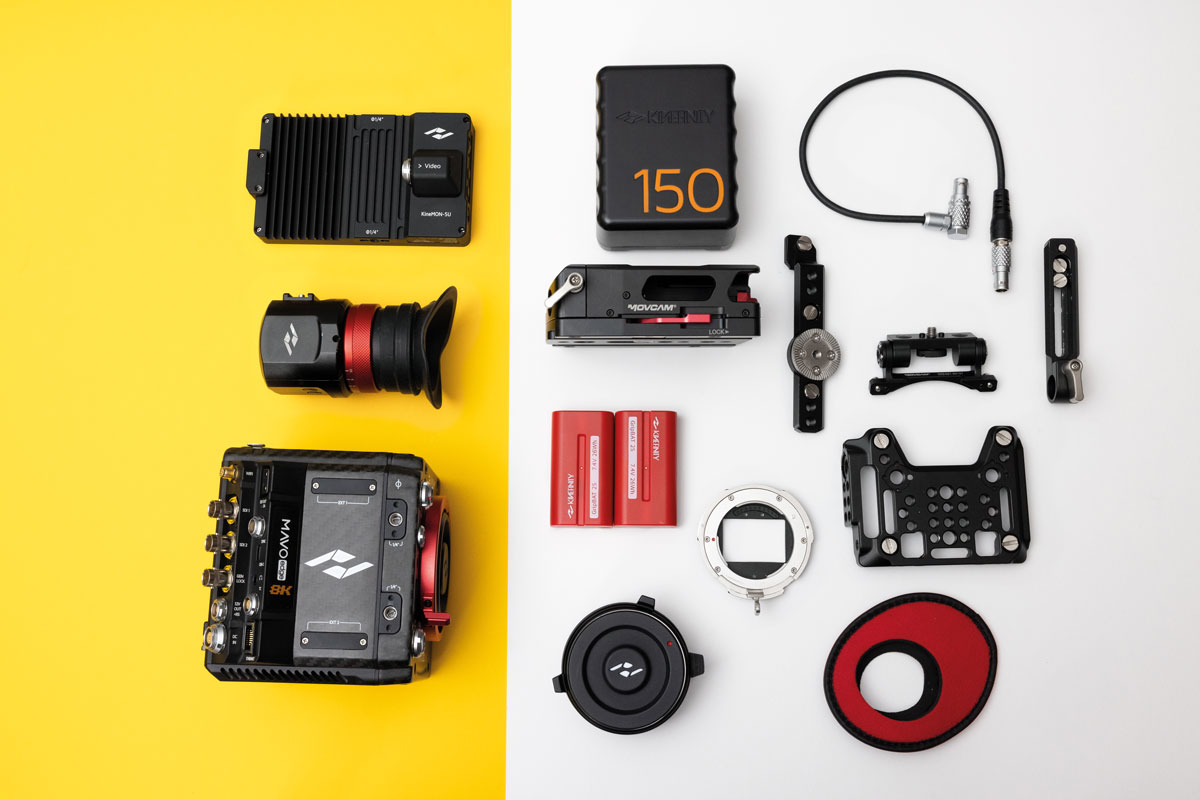 Blackmagic
The Pocket 4K, 6K and latest 6K Pro have been some of our top-selling products every year since they launched, as they offer huge value for money. They have one of the best Raw formats on the market, decent sensors with a wide dynamic range, and a simple UI – all in a small form factor which you can get for a fraction of the price of most other brands. They aren't perfect, but if you're on a limited budget, the Pocket Cameras are hard to ignore.
The next Blackmagic options are the Ursa Mini Pro line-up: the 4.6K G2, the new Ursa Broadcast G2 – which (despite the name) is a very capable cinema camera – and top-of-the-range flagship Ursa 12K. Ursas are a little less popular than they once were, but they still offer exceptional value for money, especially the 12K. The industry is moving away from the larger style of body which they all share, in favour of smaller box-style cameras. The Ursa Mini Pro body is anything but mini, as it's actually one of the largest and heaviest cameras we sell.
Kinefinity
One of the most interesting brands in this space is Kinefinity. Just announced is the Mavo Edge 6K to sit alongside the Mavo Edge 8K model. Both cameras sit at a relatively high-end price point for the brand, but in terms of features are some of the most comprehensive and practical systems on the market. They have large format, full-frame sensors, which produce a much sought-after look. Kinefinity cameras have very similar colour profile to Arri, but with a rich, detailed, high-resolution capability that we usually only get from Red. They are based around a ProRes workflow and have a complete monitoring and rigging solution with a fantastic EVF, touchscreen monitors, interchangeable lens mounts and flexible power solutions. Perhaps the main thing holding it back is simply brand recognition. I believe as the industry becomes familiar with them, we will see more and more Kinefinity on UK productions.
Red
A camera that has no such problems with brand recognition is the Red Komodo. A small modular cube, with a Super 35 sensor and the lowest price point of any camera we have seen from Red so far, it's a lovely unit – but not actually one that fits with the classic mental image we all have of a Red. Yes, it gets you access to the fantastic R3D Raw codec, and is certainly capable of incredible things, but I can't help feeling it could be more… well… Red! It's not full-frame and it's not that sharp and detailed compared to other options on the market. It has to crop in for any slow motion, which reveals a pretty high noise floor in your images. It's a great choice if you want to fit into a Red workflow though, and it's undoubtedly a brand with a cache.
Canon, Sony and Panasonic
The Canon EOS C70, Sony FX6 and Panasonic S1H are all designed for one operator to work as quickly as possible. This has definite advantages, but also limitations when working with a crew. Rigging is more difficult, and they often rely on lots of support gear, which can remove some of the advantages you gained from choosing this style of camera.
When choosing a camera purely for a narrative production with a crew, I tend to recommend a modular system. But most of the industry doesn't work like that. If you move between a variety of work, such as a corporate brand film one day and a short film the next, this category of camera is likely to be the most sensible choice.
See more from ProAv here.