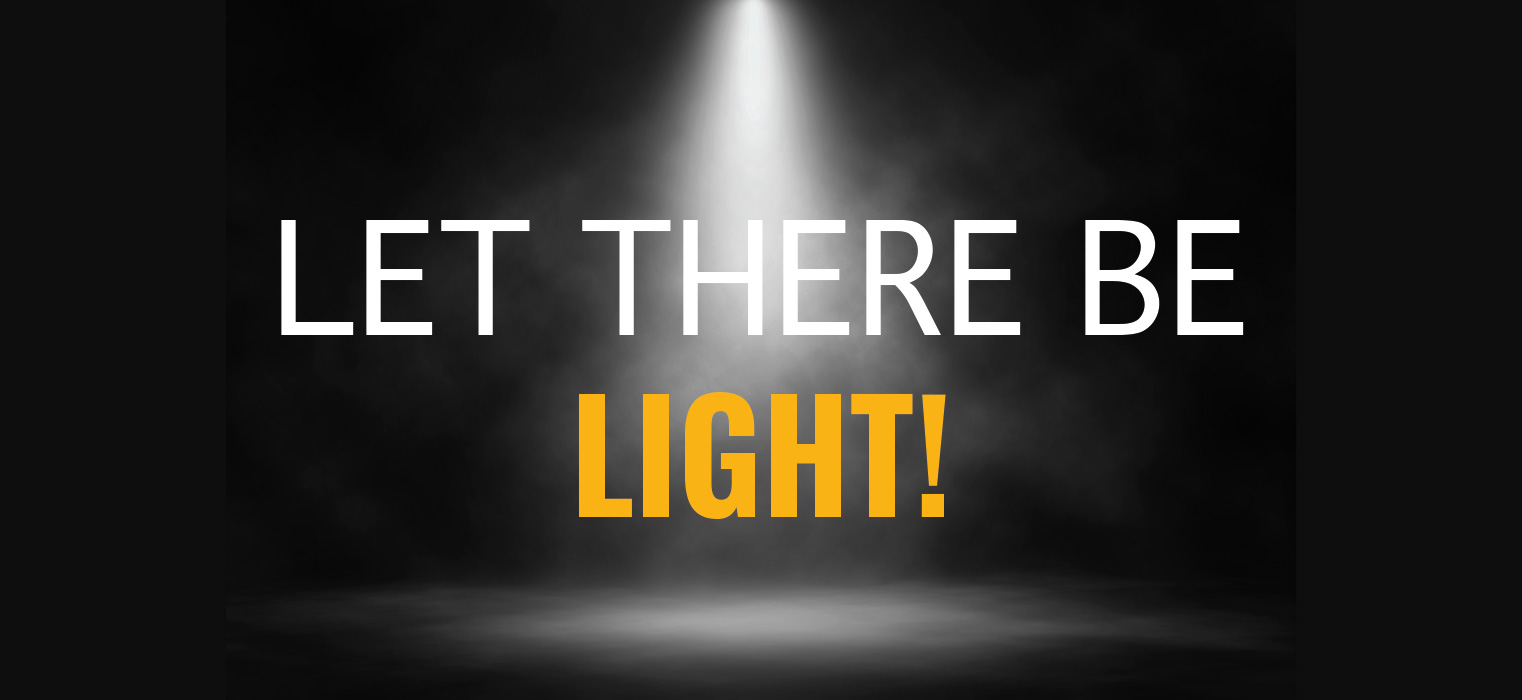 Buyers Guide: Lighting special
Posted on Aug 12, 2020 by Adam Duckworth
Using additional lights can turn your films from good to truly great. We look at some of the best kit on the market
One of the biggest improvements you can make to your films is to use some lighting to enhance what's already there, change the mood or create something dramatic. Everything from a talking head interview to a major narrative piece will benefit from some careful crafting of light. Of course, if you're filming in a dingy location, it can make the difference between a beautiful and atmospheric scene or one that's full of distracting visual noise from cranking up the ISO.
And on bright days, careful use of lighting can control contrast to get rid of those ugly, deep shadows.
With so much choice available at all budgets and sizes, for use plugged into the mains or with battery power on-location, we take a look at some of the best lighting kit a working filmmaker can invest in.
Rotolight Titan X2 Standard Yoke
£4600/$4999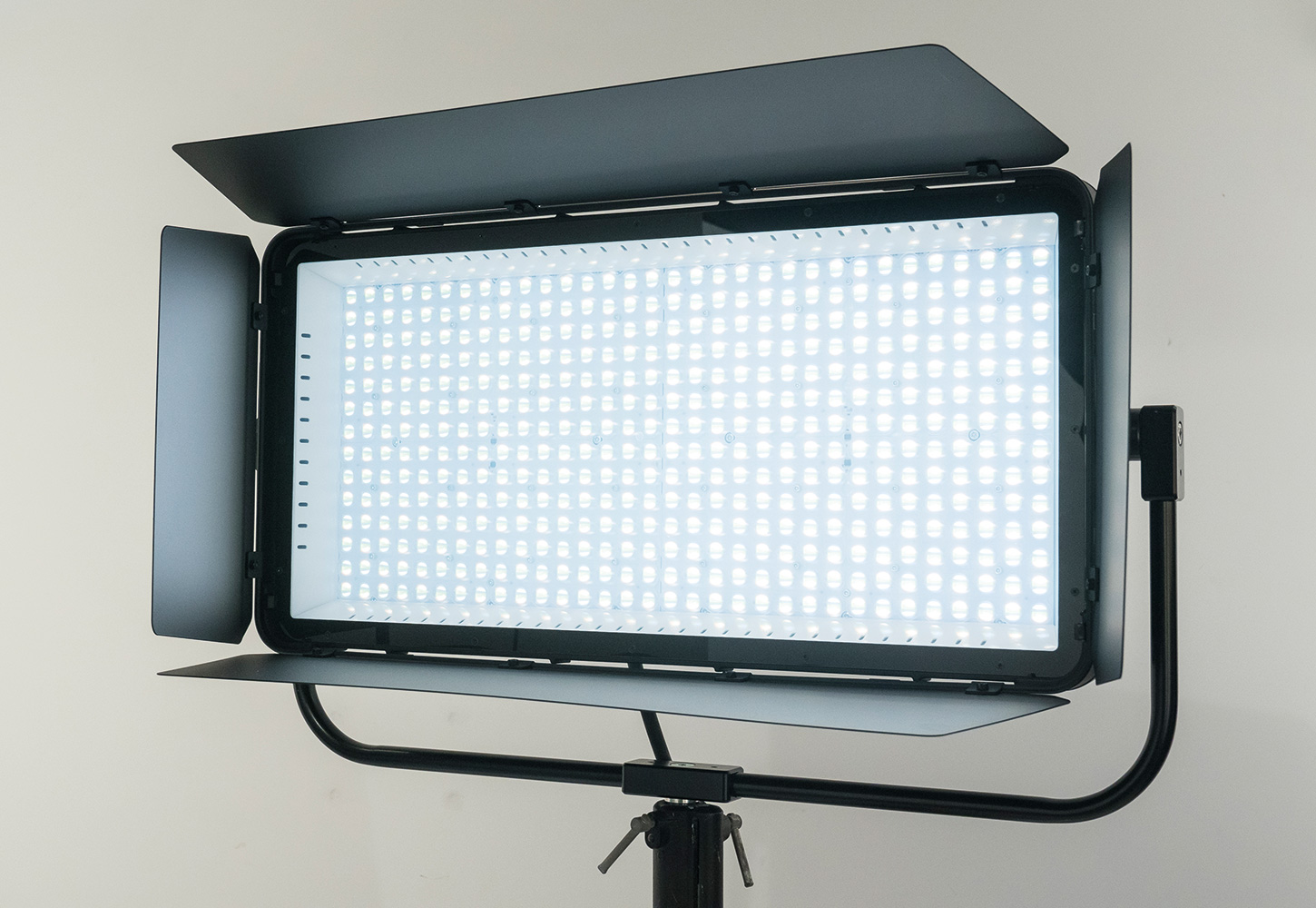 Of course, for many filmmakers, spending this much money on a light is a big investment. But with the award-winning Rotolight Titan X2, you're buying the very latest kit with technology that does things rival lights can't at any price.
The Titan features electronically adjustable diffusion at the turn of a knob, which also affects the focus and light spread of the light. So instead of fixing a diffusion scrim in front of the 2x1ft panel, you adjust the diffusion amount using the rear controls or remote control. The front glass panel changes from fully translucent to frosted, softening the light. It's magical to watch it change.
Made at the UK's home of filmmaking, Pinewood Studios, the Titan has a full RGBWW lighting array so you can dial in any colour you want, from correction gels to bold colours for creative looks. It's controlled from the touchscreen display on the rear of the unit, one of the various remote control options. There are also big anodised knobs you can turn to see the effects. The toughened LCD touchscreen colour display lets you access key features with a single touch thanks to quick-start icons and ten user-customisable presets.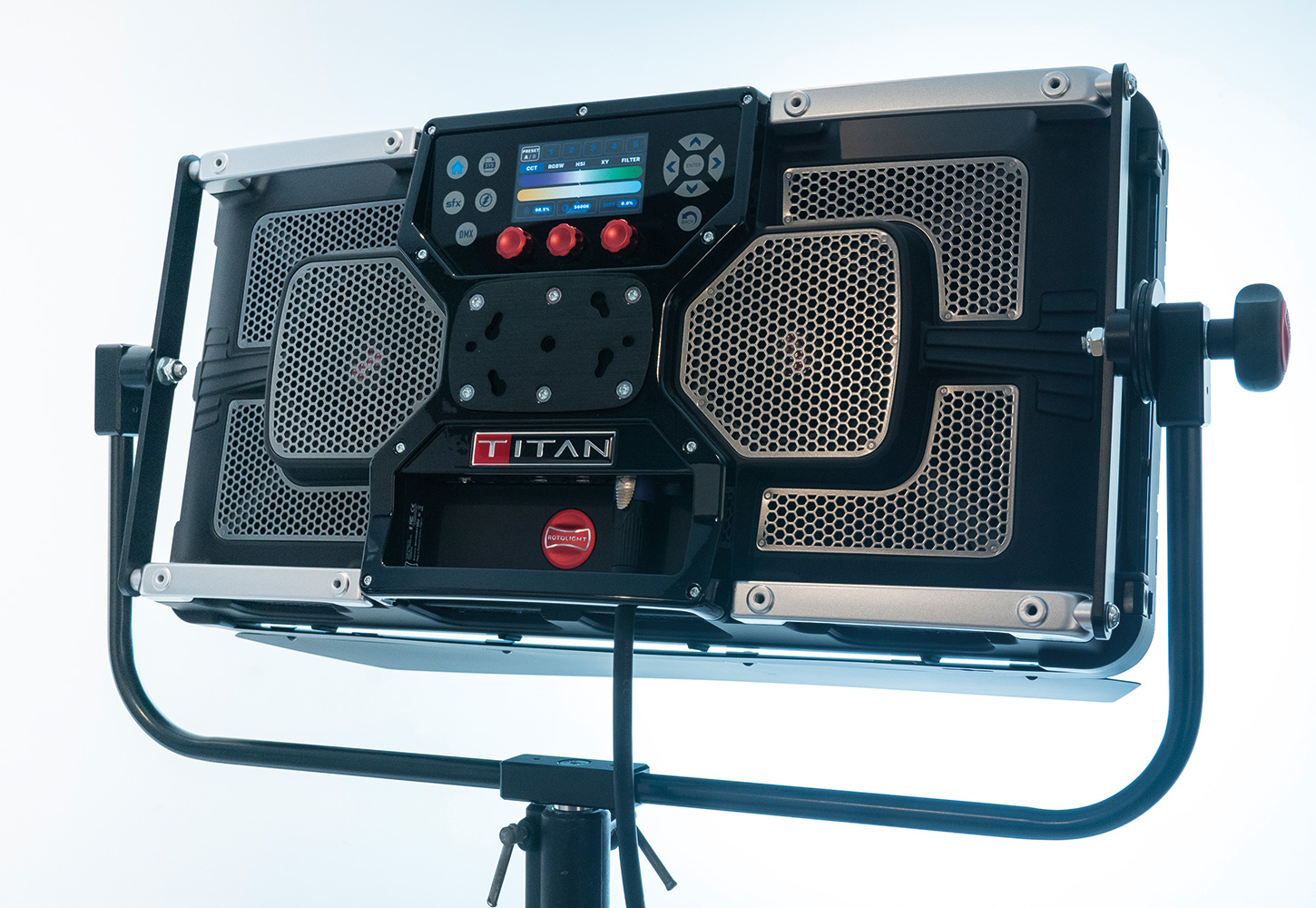 The new Titan X2 is the brightest 2x1ft soft light ever made, claims Rotolight, with the colour entire spectrum from 3000K to 10,000K and is flicker-free at any setting. At 16,800 lux/1561 foot-candles at 1m at 5600K, it's very bright.
The Titan X2 has customisable SFX settings to replicate fire, lightning, TV, gunshot, camera flashes and more. The light also offers high-speed sync flash at up to 1/8000th for stills photographers, using an integrated Elinchrom Skyport flash receiver.
There are four aluminium handles to move it around on the head, and a variety of mounting options. But you do need a very large stand to support the light, which comes in its own customised aluminium case.
It's a well-built piece of kit that is a joy to use.
Nanguang Nanlite MixPad 27
£280/$355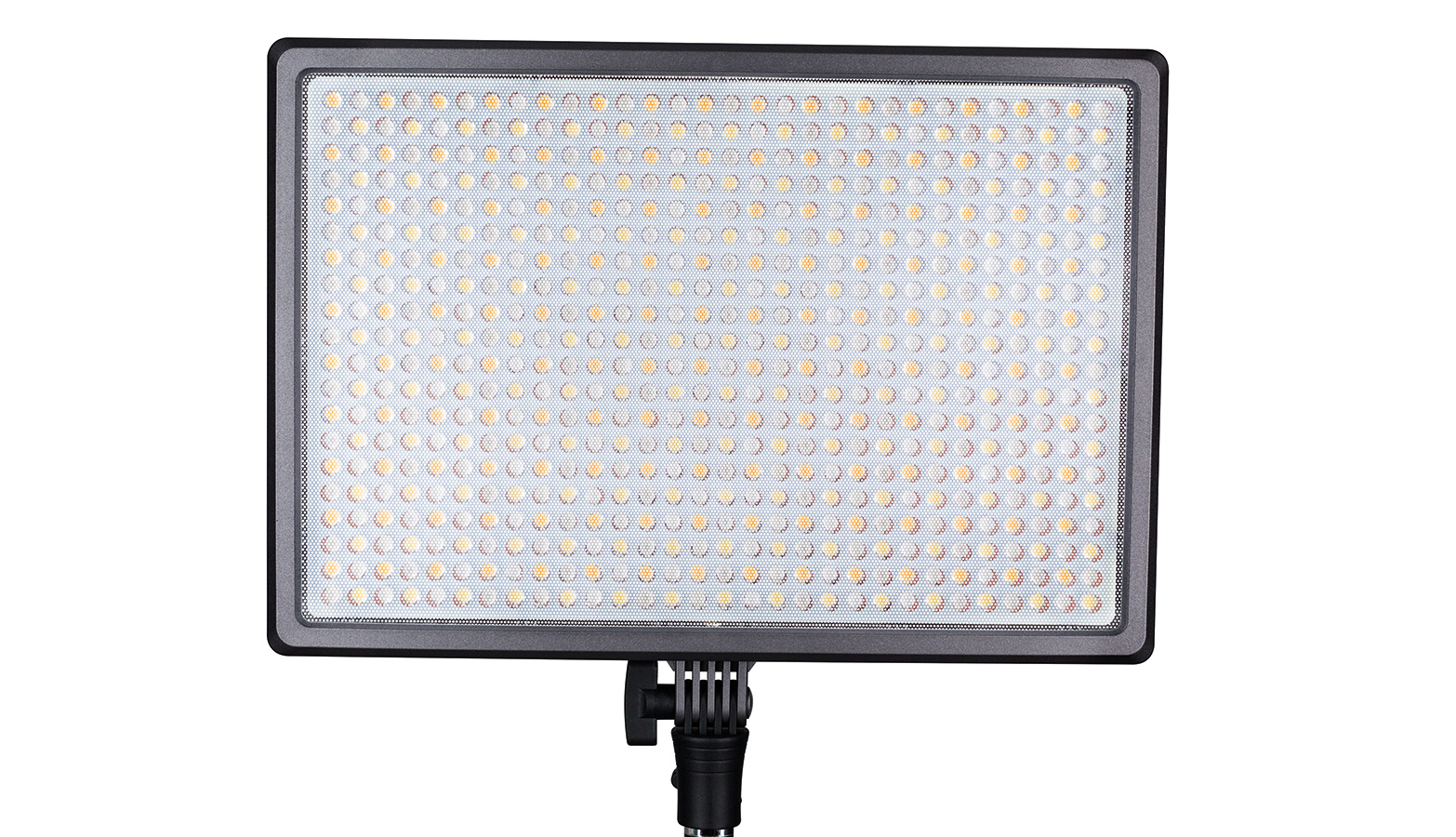 The Nanguang Nanlite MixPad 27 features daylight to tungsten lighting, from 5600K to 3200K, as well as red, green and blue LEDs, which can be mixed to create more than 360 colours. And by using its white LEDs in two different ways, it can be changed from a harder to a softer light. To create softer light, the LEDs from the edge of the unit are used.
The light isn't a huge panel, but is still versatile and bright light pad can be used to create a range of RGB lighting effects, or as a standard LED light pad on a stand. It can be with used with mains power or with a pair of Sony NP-F type batteries.
The panel measures 34.8×23.9cm/13.7x 9.4in and is only 4.1cm/1.6in wide, so is good for tight spaces where larger fixtures can't go. It weighs in at just 1.5kg/33lb. Light intensity is variable from 0 to 100% so you have complete control.
Fiilex Matrix II RGBW Punch Light kit
£3199/$3199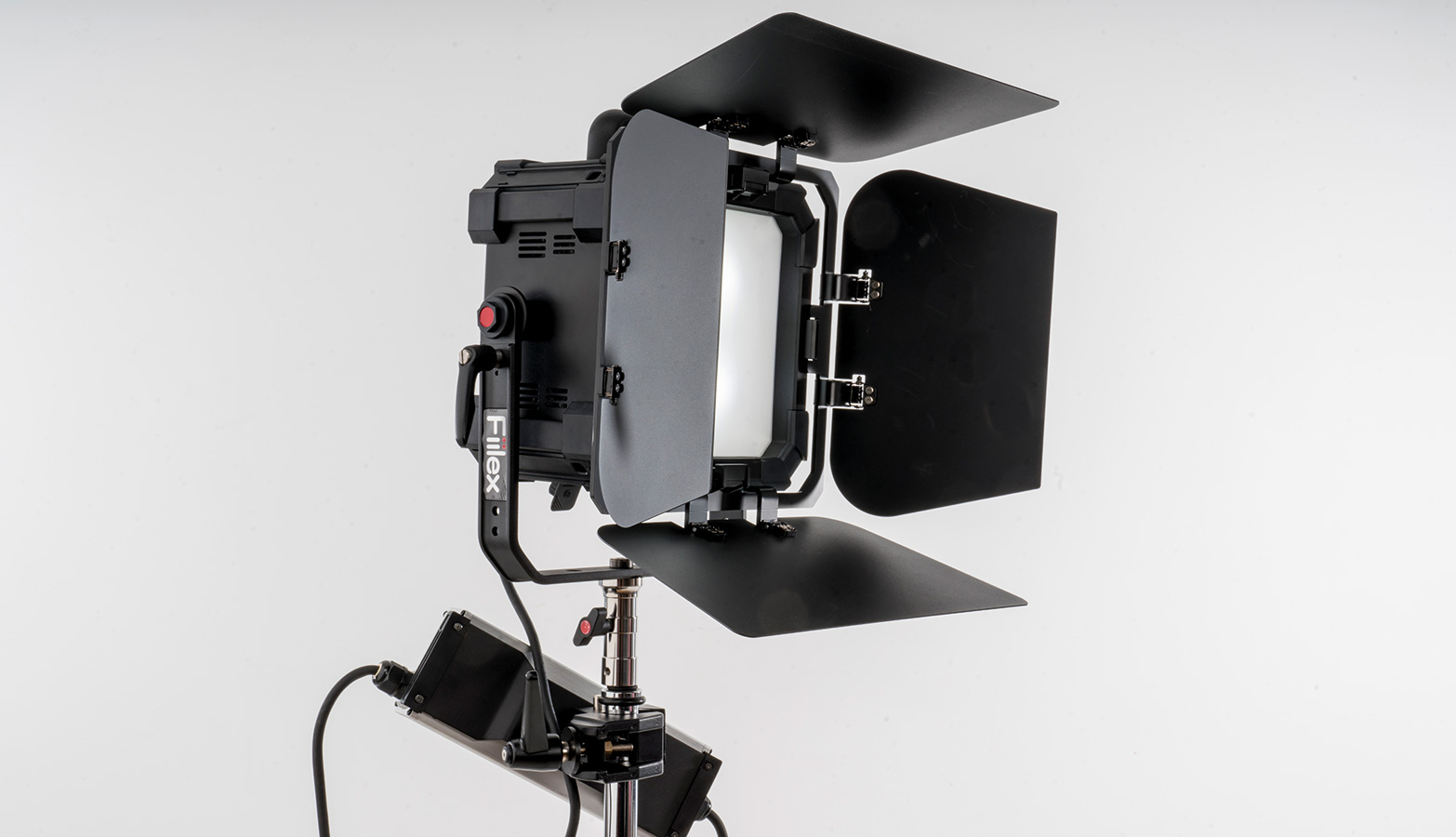 If you want one of the best hard light sources on the market that will last for years of daily use, the Fiilex Matrix II is it. It's an RGBW light that uses soft-source LEDs grouped together for a punchy look, which you can soften with diffusers. Or by clipping on Fiilex's optional fresnel lens, you can turn the light into a far more focused source, which is roughly triple the brightness in the centre.
The Fiilex Matrix II is water-resistant and come in a aluminium body for ruggedness and longevity, with top-quality cables and connectors, plus a USB port means future firmware upgrades can be easily uploaded. It comes in a kit with a softbox, power source and hard plastic roller case. It can be powered with XLR inputs with 48V battery power.
£1549/$1680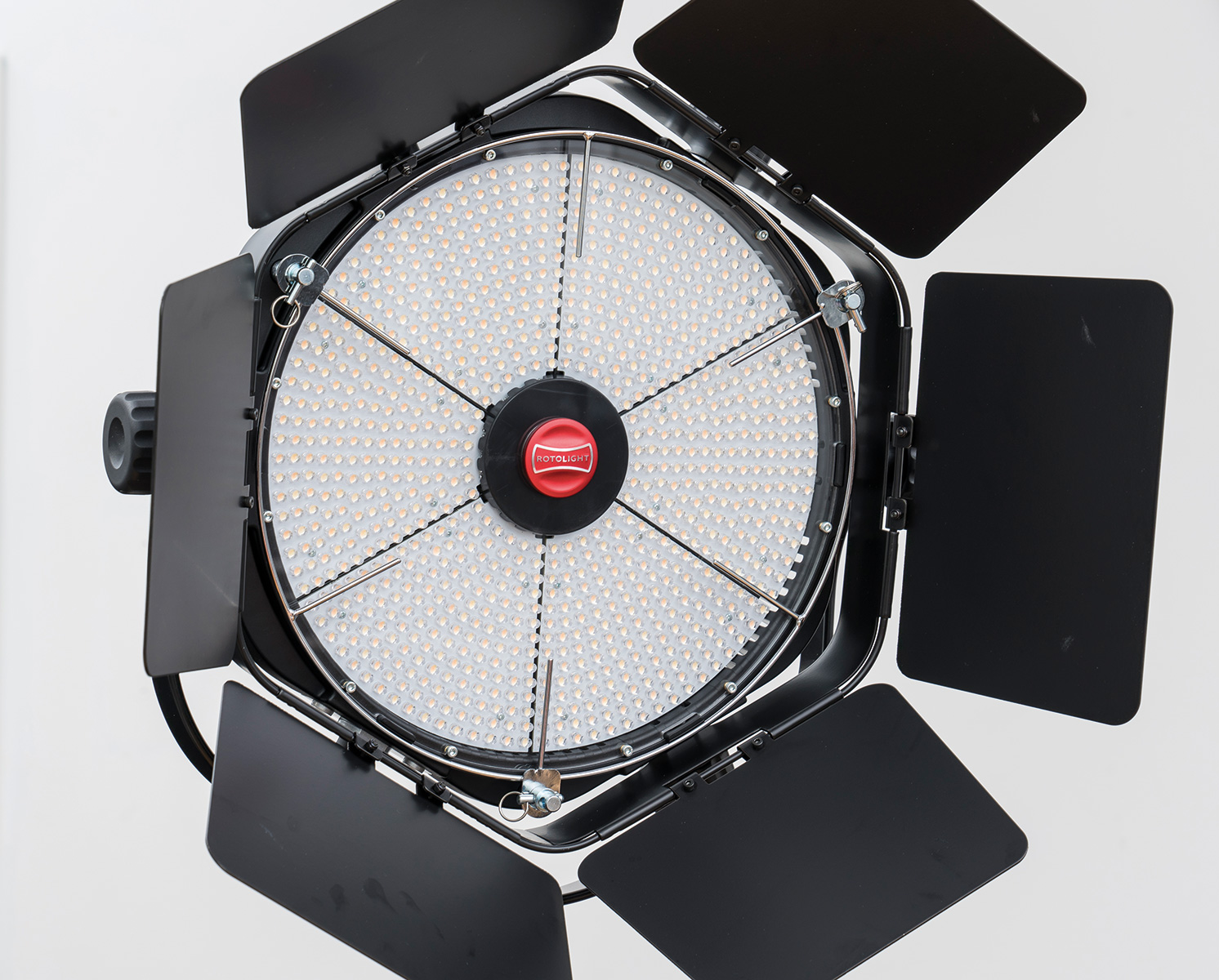 While the vast majority of LED light panels are rectangular or square, Rotolight always likes to do its own thing, as with the award-winning Anova Pro 2. The shape is designed so the light mimics the circular catchlight used in beauty photography, and has six removable barn doors, held in place by a detachable yoke. The control system on the back of the light has two big red metallic buttons, providing easy access to brightness and colour temperature control.
It's great in the studio or on-location, as it can be mains or battery-powered through V-Lock batteries, where it will operate for more than three hours. Weighing in at 2.5kg/ 5.5lbs, it's transportable and the solid build quality makes it a good choice for location work.
There are 13 different special effects and the light is also usable as a high-speed sync flash option for photographers by using the built-in wireless radio receiver to connect to an Elichrom Skyport transmitter.
Litepanels Astra 6X Bi-Colour 1×1
£1038/$998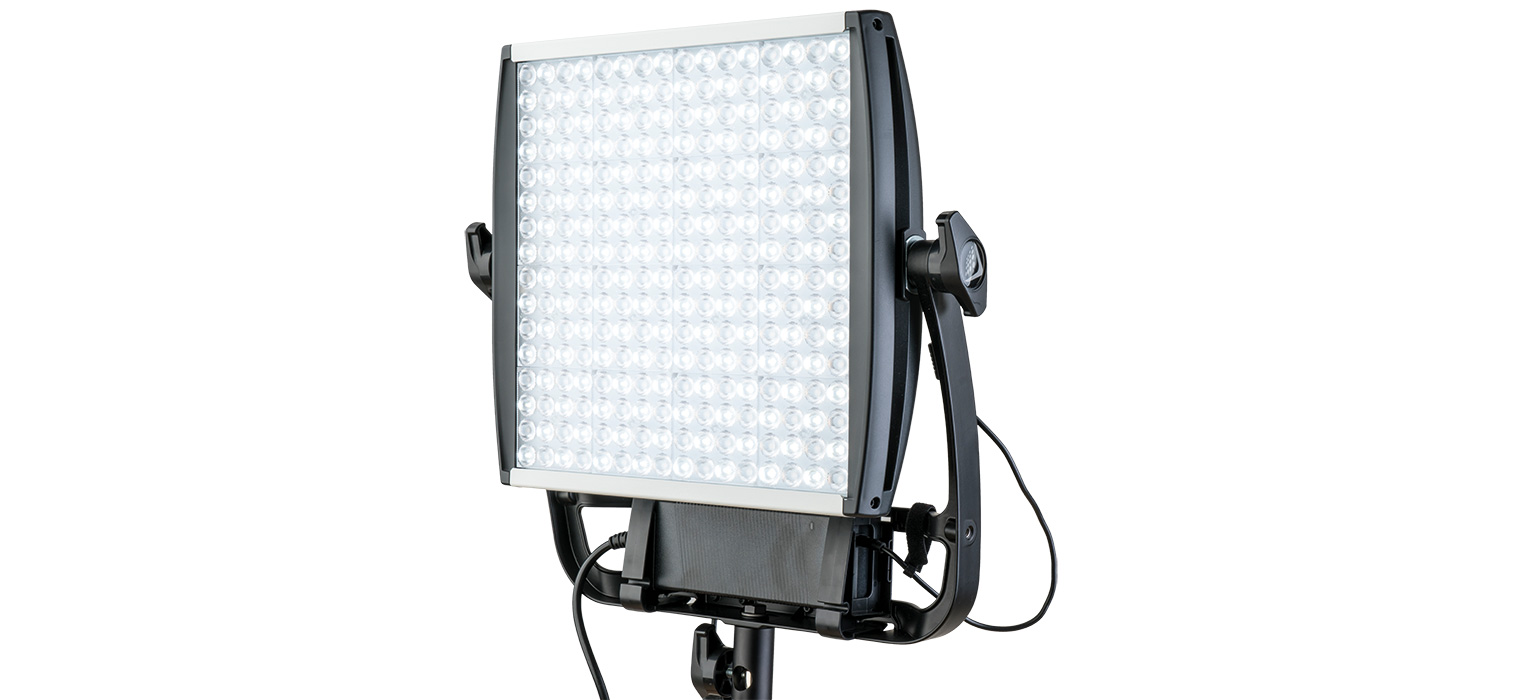 Litepanels Astra 1×1 LED panels are lightweight and compact panels that deliver a bright and colour-accurate white light in the studio or on-location. There is automatic flicker-free performance at any frame rate or shutter angle, and at any intensity level.
The brightest fixtures in the Astra family, Litepanels' Astra 6X
Bi-Colour LED panels have a maximum output intensity roughly equal to a 200W HMI fixture while drawing only 105W. With a CRI/TLCI of 95, the Astra 6X's colour rendition is perfect for flattering skin tones and wrapping your subjects with beautiful light.
Manfrotto LYKOS Bicolour LED
£330/$299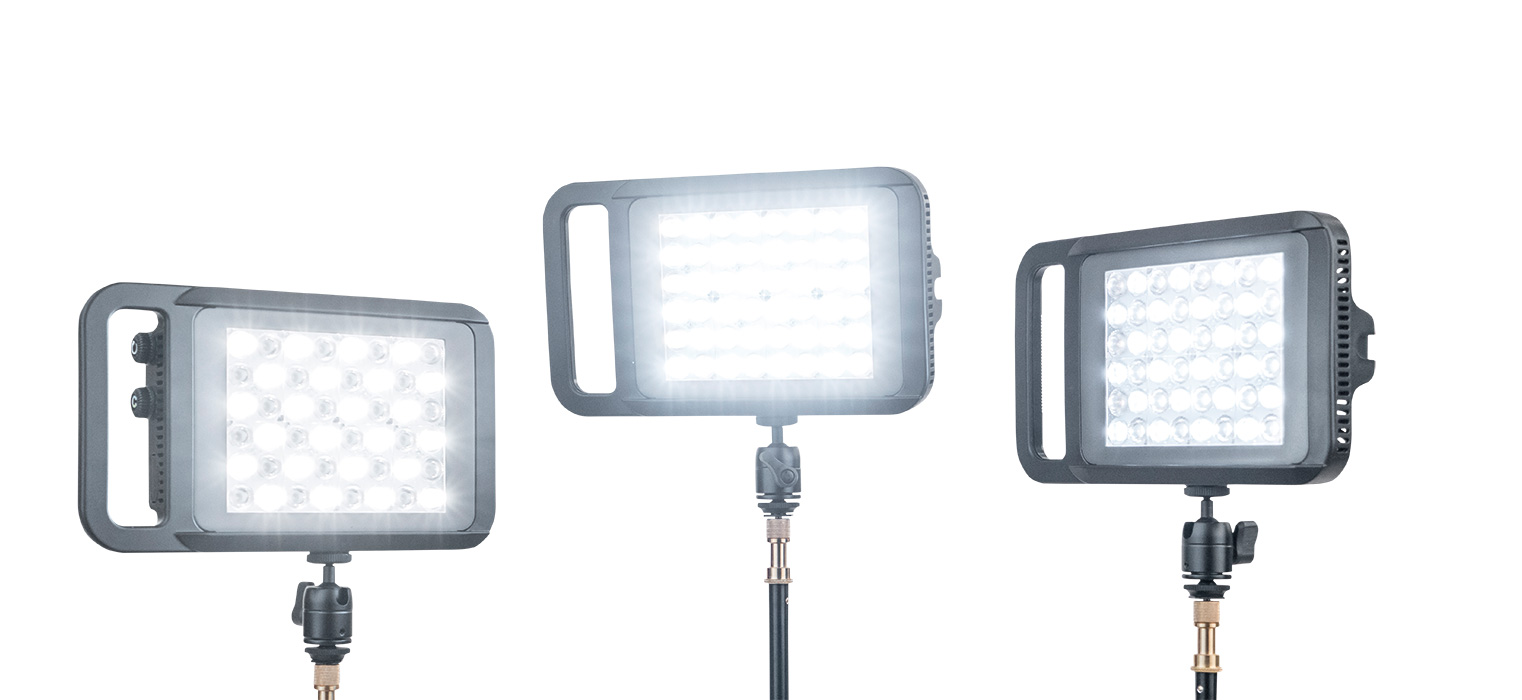 The compact Lykos Bicolour LED panel is small enough to take everywhere with you, but can produce big results. Using surface-mounted technology, these LED lights have special dedicated lenses that are super efficient to provide accurate colour. You can control the dimness and colour temperature either manually via the dials on the unit, or remotely through Bluetooth.
An easy-to-read display at the back of the unit allows you to monitor all these controls, as well as battery status and your wireless function.
The Lykos LED light set can be either mains-powered using the AC adapter, or through L-Type Li-ion batteries. They also come with a diffusion gel, and there is an optional Lykos LED Softbox for more diffusion. At 26×15.2cm/10.2x6in and 4cm/1.6in deep, it's a convenient bit of kit.
Litepanels Gemini 2×1
Soft panel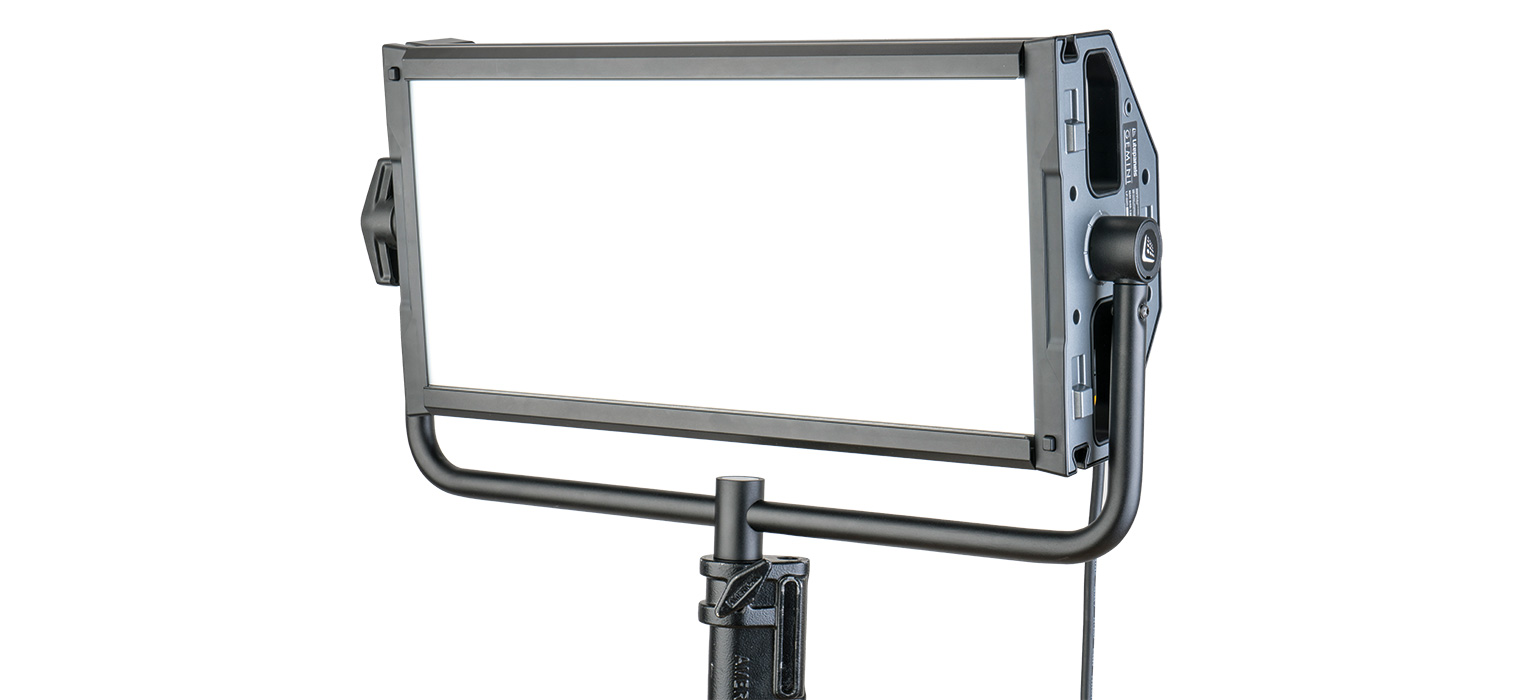 The Litepanels Gemini Soft 2×1 RGBWW LED panel is a true soft light with over 16.7 million colours and 11 cinematic lighting effects at the touch of a button, as well as full-spectrum white light from 2700K to 10,000K.
The top 300 industry-standard gels are built-in, with the ability to use either tungsten or daylight-balanced light, for a total of 600 gel options. With a CRI rating of 99, the Gemini 2×1 LED creates consistent quality of light, with no colour shift or flicker at any frame rate or shutter angle and throughout the full range of dimming from 100 to 0%.
You can also create and save your own custom lighting settings with six user-defined presets, then easily save the presets to a USB drive to quickly install to other Gemini fixtures. It's pro kit that works incredibly well.
This article first appeared in the Summer 2020 issue of Pro Moviemaker magazine.