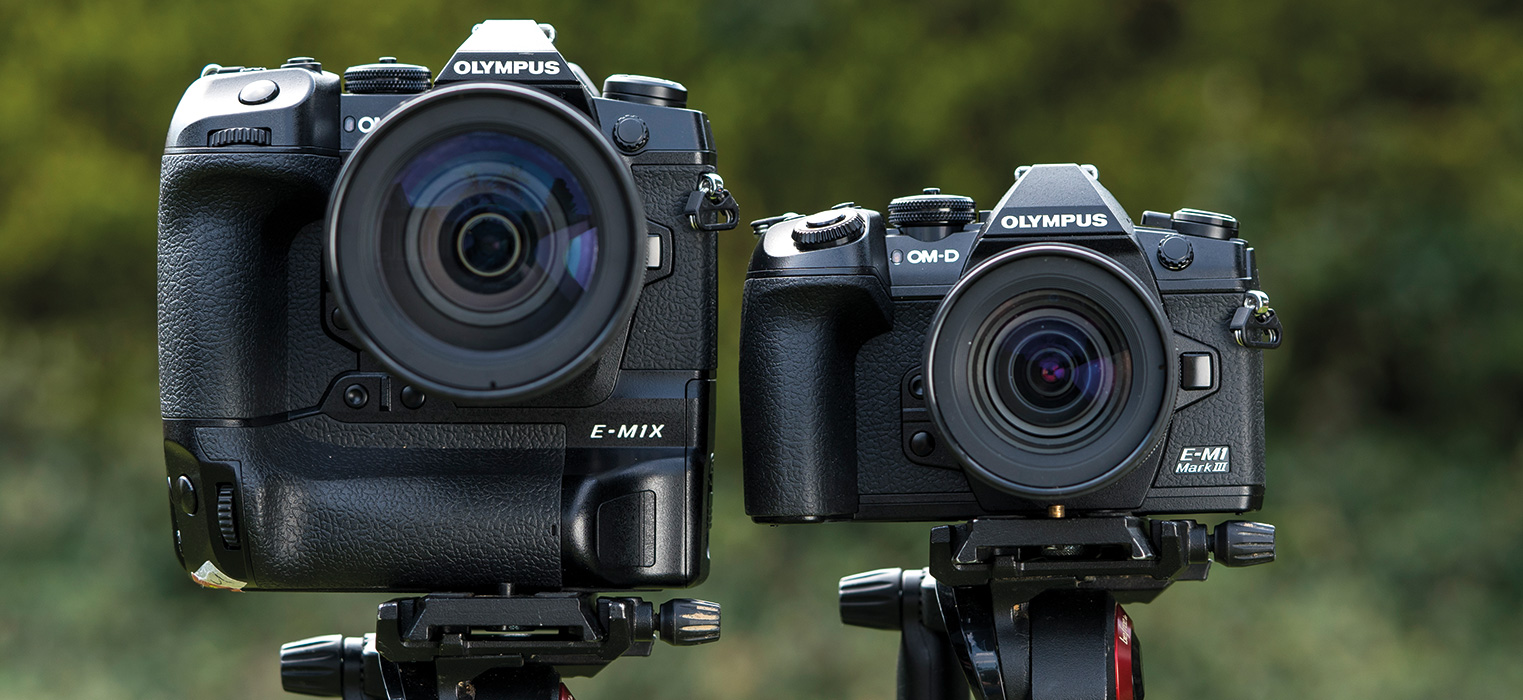 Does size matter?
Posted on Aug 14, 2020 by Adam Duckworth
Is the pumped-up flagship OM-D E-M1X the best Olympus for filmmaking or the newer and more compact E-M1 Mark III?
While the Olympus OM-D E-M1X flagship mirrorless camera makes a great tool for filmmakers, with impressive image quality, fast and precise AF and stunning stabilisation, the stark reality is that it's more suited to sports and wildlife stills shooters. With its large, pro DSLR-style body with built-in vertical grip and a second set of controls for use in portrait mode, it was a bit of overkill for video use, which is always shot in landscape orientation.
It pretty much took the biggest strength of Micro Four Thirds cameras – their diminutive size – and threw it away in order to become the first pro form-factor mirrorless cameras. And its body-only launch price of £2799/$2999 put it firmly in the realm of cameras with much bigger sensors. Although the price has now dropped to around £2000/$2500, it's still a fair chunk of change.
If only Olympus would take all the technology, pack it into a much smaller body and slice a huge amount off the price – it would be a far more attractive proposition for video shooters. That's exactly what has happened with the new OM-D E-M1 Mark III, sharing virtually all the tech of the E-M1X in a much smaller body and launching with a price of £1600/$1800. The reality is that it's just as good a camera for filmmaking in all the important areas, at a much lower price point.
Both have 4K recording up to 30p, Cinema 4K at 24fps, 1080p video up to 120fps for slow motion, OM-Log gamma and a Live ND function
Normally, a lower-model camera has a lower spec than the flagship, but for the E-M1 Mark III, it has the same 20.4-megapixel sensor with identical specs. Such as an ISO range of 200 to 25,600, the very clever hybrid-contrast and phase-detection autofocus system, with 121 cross-type points for the on-chip phase detection.
Both have 4K recording at up to 30p, Cinema 4K at 24fps, 1080p video up to 120fps for slow motion, OM-Log gamma for maximum dynamic range and a Live ND function. They both also offer built-in time-lapse controls, and HDMI output to record externally.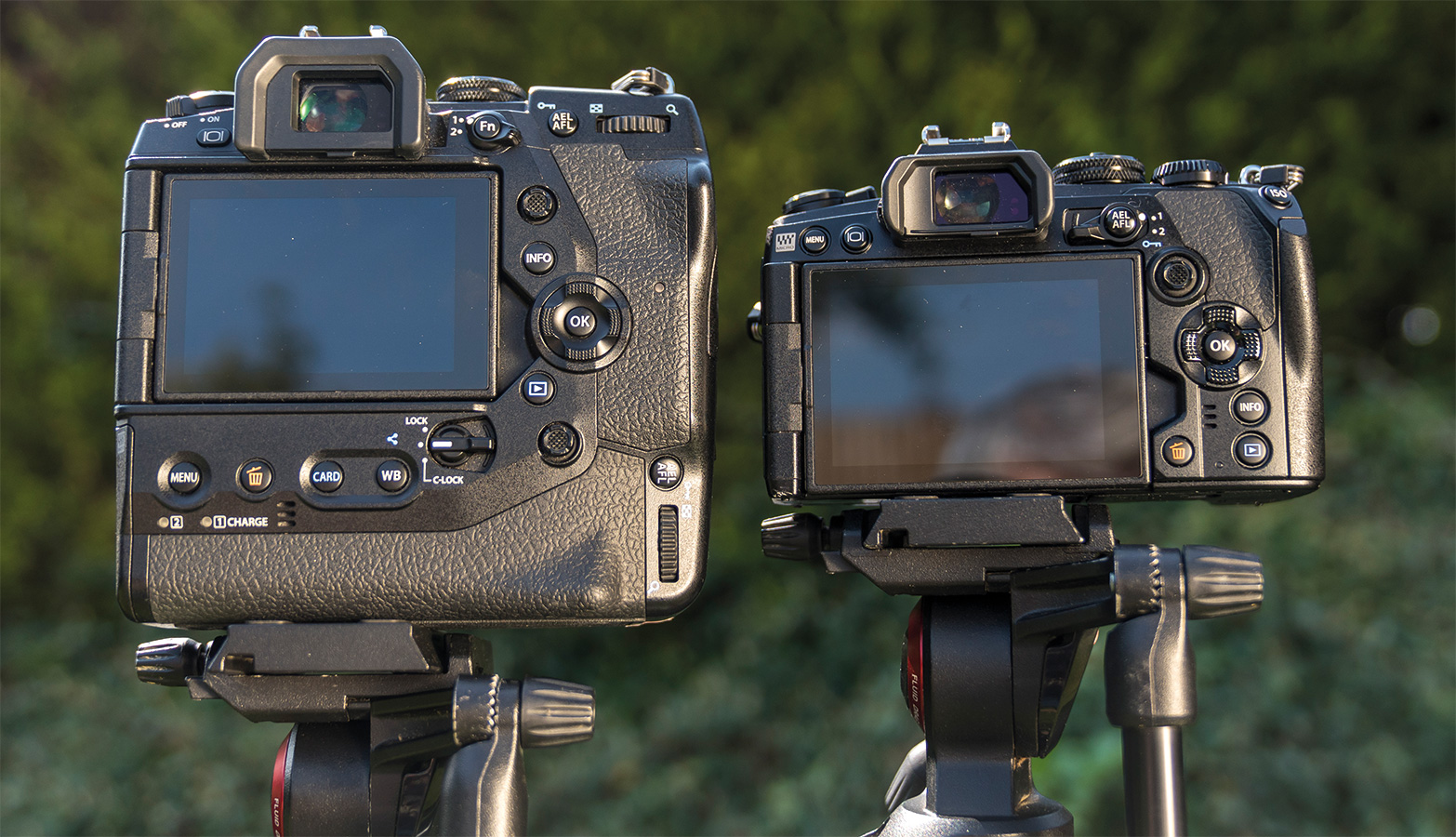 For stills shooting, both cameras offer up to 60fps stills shooting with the electronic shutter, and a high-resolution mode for use on a tripod or handheld. They also both have an eight-way AF joystick on the rear for easy control, the same menu system and same three-inch multi-angle LCD touchscreen monitor. They even use the same BLH-1 battery, although the E-M1X uses two for twice the shooting time.
And best of all, the new E-M1 Mark III has the simply astounding five-axis image stabilisation system that has seven stops of compensation, or 7.5 with Sync IS using compatible lenses. These Sync IS Pro lenses include the Olympus 12-100mm f/4, 300mm f/4 and 150-400mm f/4.5. We've said it before and will say it again: this is the best in-camera image stabilisation on the market, giving almost gimbal-like levels of stability when moving or tripod-like stillness if you handhold it carefully. Of course, it's not as smooth as on a gimbal or as steady as a tripod, but it's not a million miles away.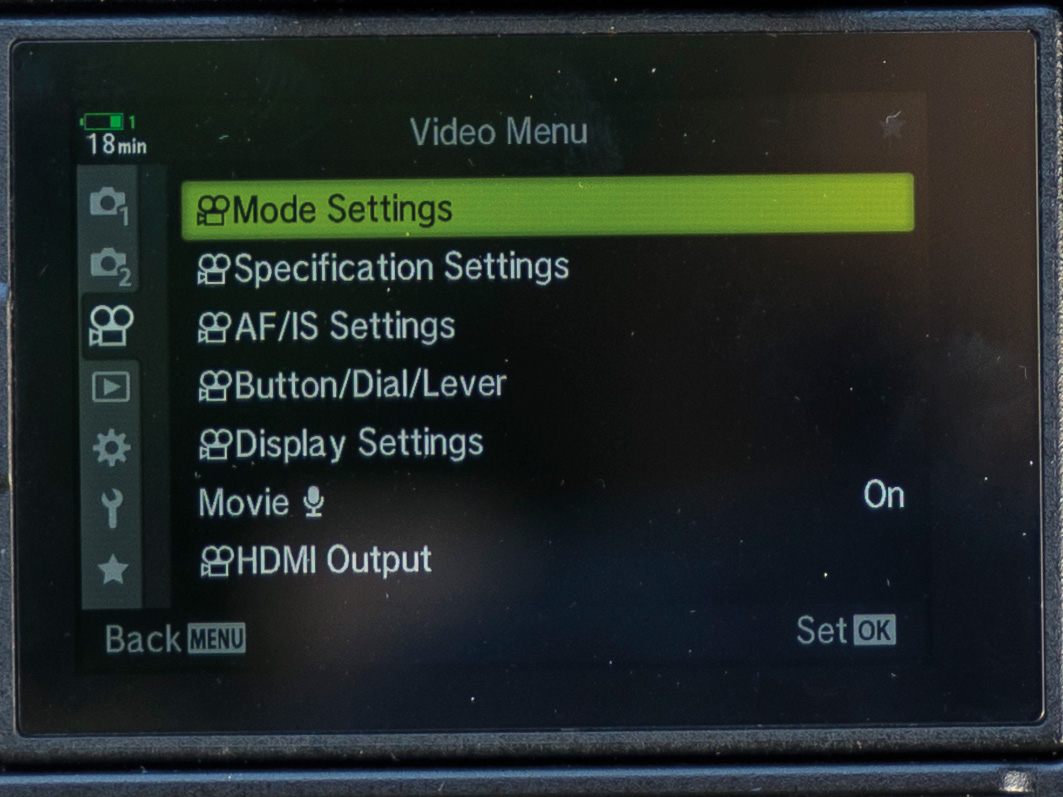 The differences
Apart from the obviously different body styles and heft, there are more than a few differences between the Olympus OM-D E-M1X and E-M1 Mark III. The E-M1X has the fully integrated battery grip, which adds a second battery, a second set of controls for vertical shooting and it's an integrated unit. As a professional tool, the camera overall is claimed to be more weatherproof than the E-M1 Mark III. The smaller camera can be made to be a similar form factor to its big brother by adding the optional £249/$249 HLD-9 battery grip and another £74/$54 for a second battery.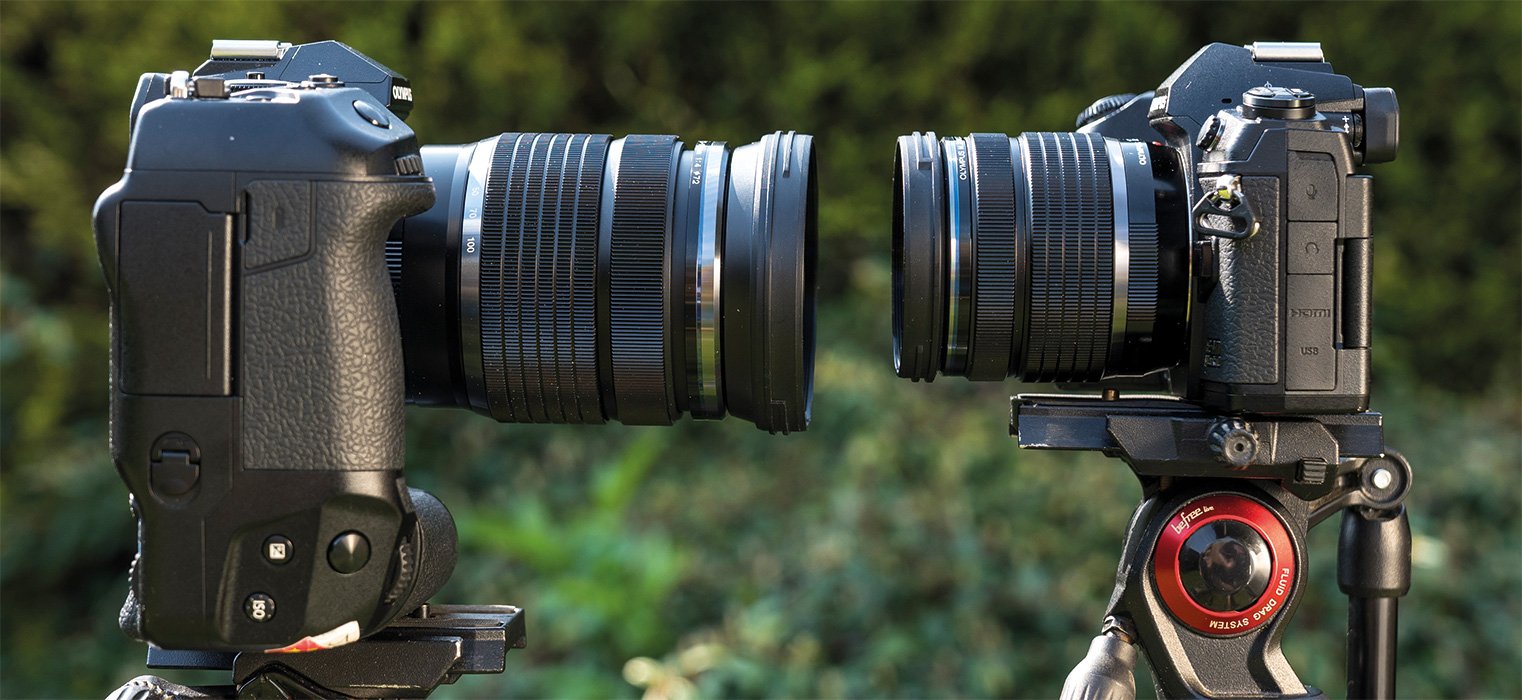 But this grip has been around for several years, and it was designed before Olympus started to use an AF joystick so it doesn't have one. And as it's a bolt-on unit, it can't be as weather sealed. The E-M1X has a second AF joystick so you can continue to use it when you hold the camera in vertical orientation.
It may seem like there is a relatively large list of differences, but the reality is that they use the same sensor
In fact, the larger size of the OM-D E-M1X allows for a few extra controls, such as a bracketing button next to the AF and Drive buttons and a Card button that allows you to switch between the two media slots without digging into the menus. The flagship camera has an extra step on the lock lever to disable a selection of buttons, and has 12 function buttons, while the E-M1 only has ten. Similarly, the E-M1X buttons are slightly larger or have a different surface finish, and the bigger camera also offers integrated GPS.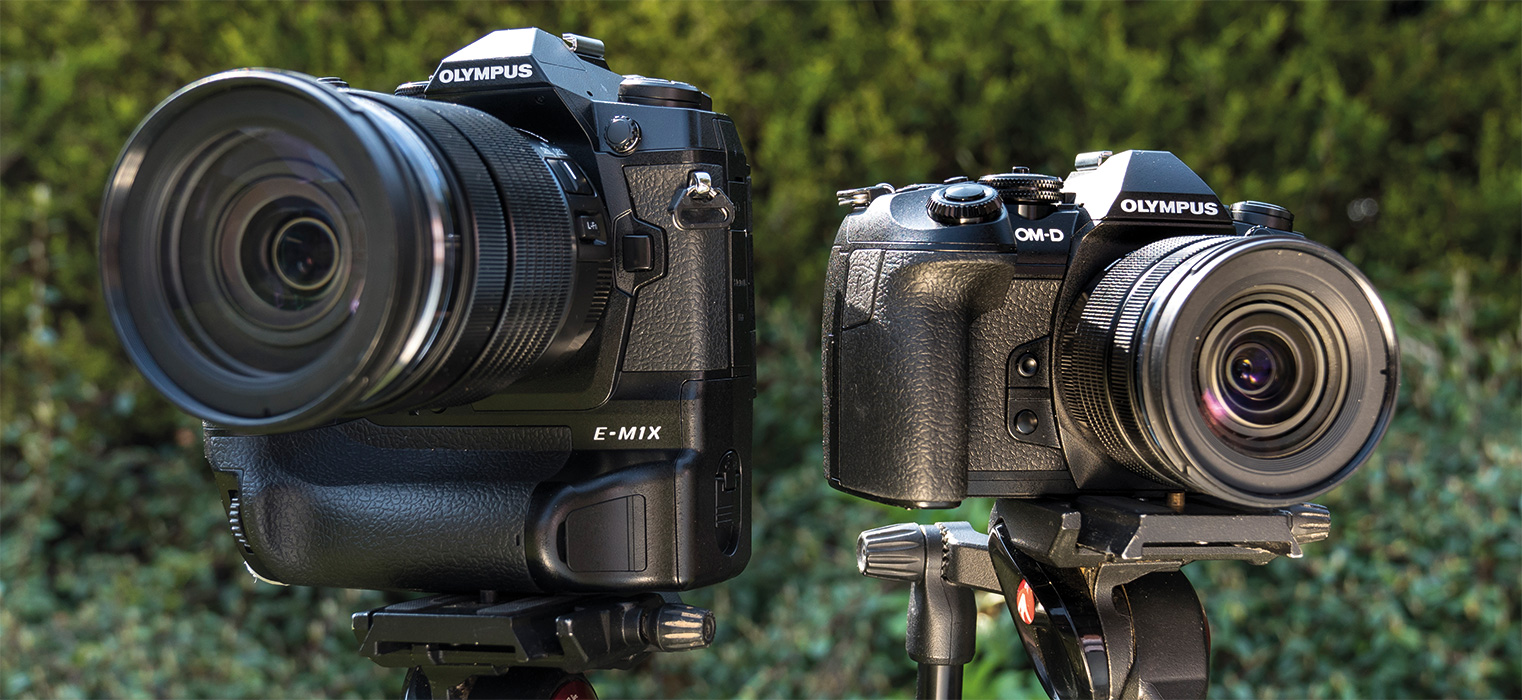 There is a slightly different mechanism to access the memory cards on both cameras, but the biggest difference here is that both slots on the E-M1X are compatible with the UHS-II cards, while only one is on the E-M1 Mark III.
And in terms of viewing, the magnification is 0.74x on the E-M1 III and 0.83x on the E-M1X, which has a larger eyecup. All of these detail changes make a difference in how the cameras handle, but not in the footage they record.
It may seem like there is a relatively large list of differences, but the reality is that they use the same sensor
The E-M1X has two of the Olympus TruePic VIII processors, while the E-M1 Mark III does have a brand-new, ninth-generation TruePic IX processor, but only one of them – showing how far processing technology has improved in such a short time. In theory, this could give the camera a slightly better high-ISO performance than its big brother, but we couldn't detect a significant difference.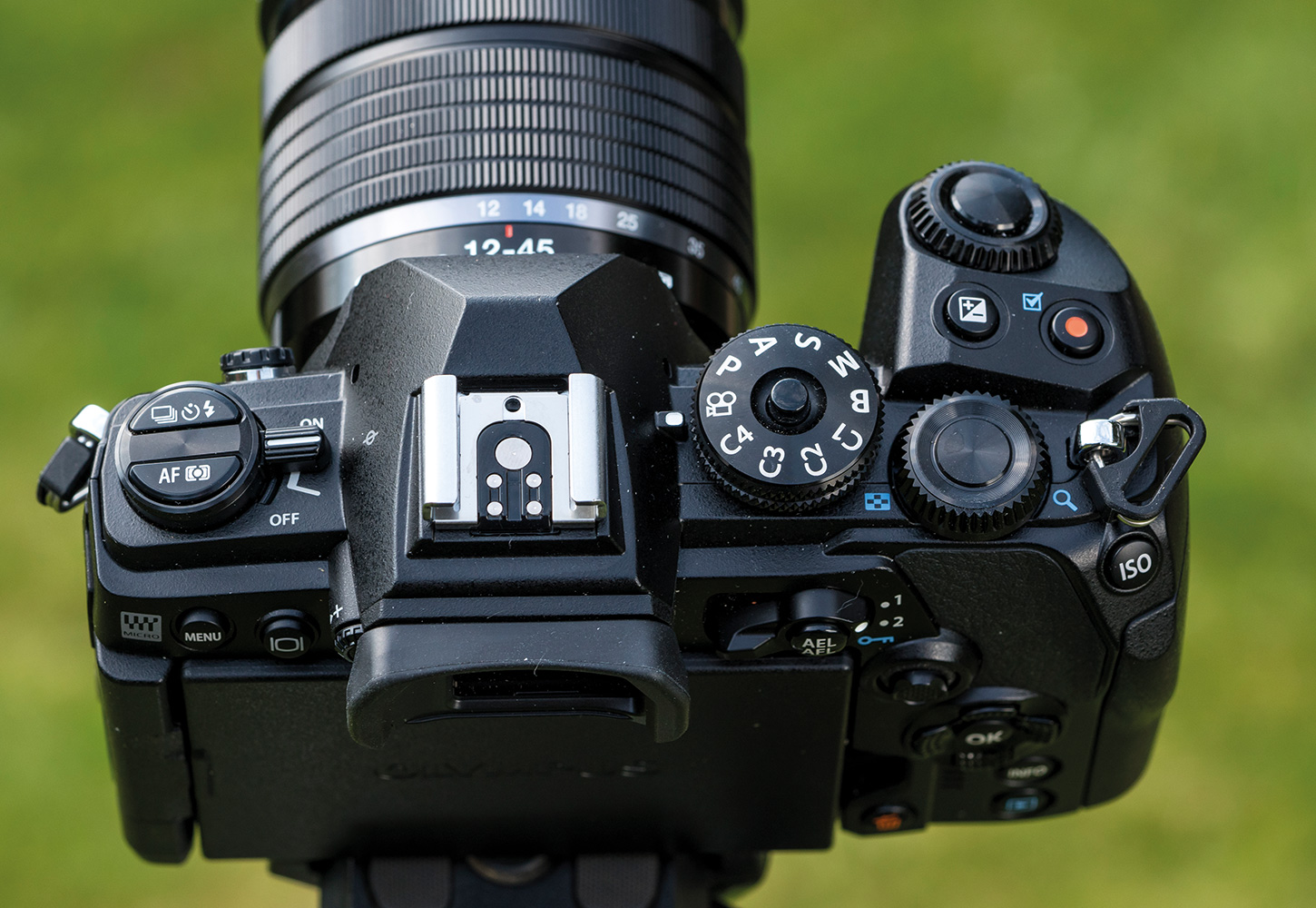 The speedy processor has made a difference to the AF system spec, as the E-M1 Mark III uses the same system as the flagship, but adds updated face- and eye-tracking technology, which is said to lock on to eyes sooner when a person is approaching. In comparison tests, we found it difficult to notice any real difference.
However, the E-M1 Mark III does not have the Intelligent Subject Detection of the bigger camera. This uses artificial intelligence to detect cars, bikes, aeroplanes and trains and backs up the E-M1X's credentials as a sports and action camera. In contrast, the E-M1 III has Starry Sky AF, claimed to use a special algorithm to acquire focus on stars. Or you could just manually focus at infinity, of course…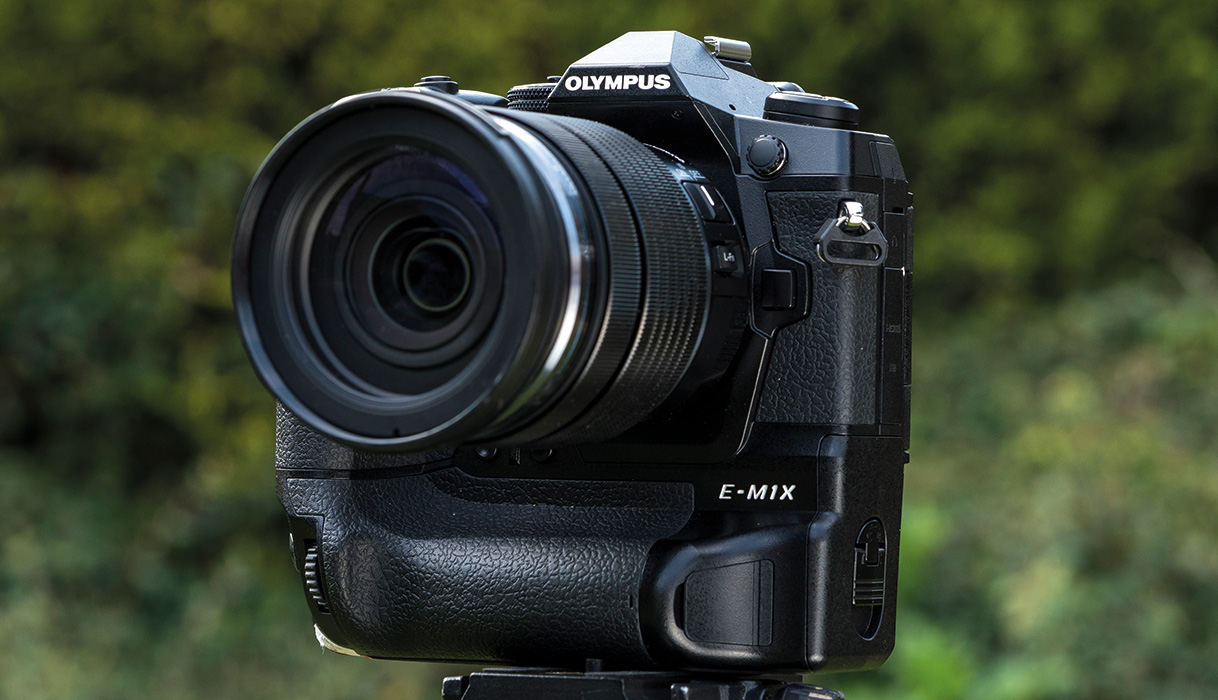 How they compare
It may seem like there is a relatively large list of differences, but the reality is that both cameras use the same sensor and record video in the same codecs, sizes, bit rates and with the same AF system and IS. Compared to any other previous Olympus cameras, both have improved audio, Log shooting with proper Rec. 709 View Assist gamma, longer battery life and fewer issues with heat.
Both the Olympus E-M1X and E-M1 Mark III record a surprisingly sharp image, with pleasing colour
And as we said when we tested the E-M1X at launch a year ago in Pro Moviemaker, both have video spec that's noteworthy, but not always for the right reasons. They record in Cinema 4K at 237Mbps, but only in 24fps. To record in 4K at 30p or 25p, that drops to just 102Mbps. If you want super slow-motion, then in Full HD you get 120fps, but the image is cropped. And in all cases the signal is 8-bit, whether you record to the internal cards or an external recorder. And although the AF functionality for stills is very good, for shooting video it's a bit more limited, offering less control and customisation. However, it does acquire focus and track moving subjects well. And in manual focus, focus peaking helps you get your images sharp.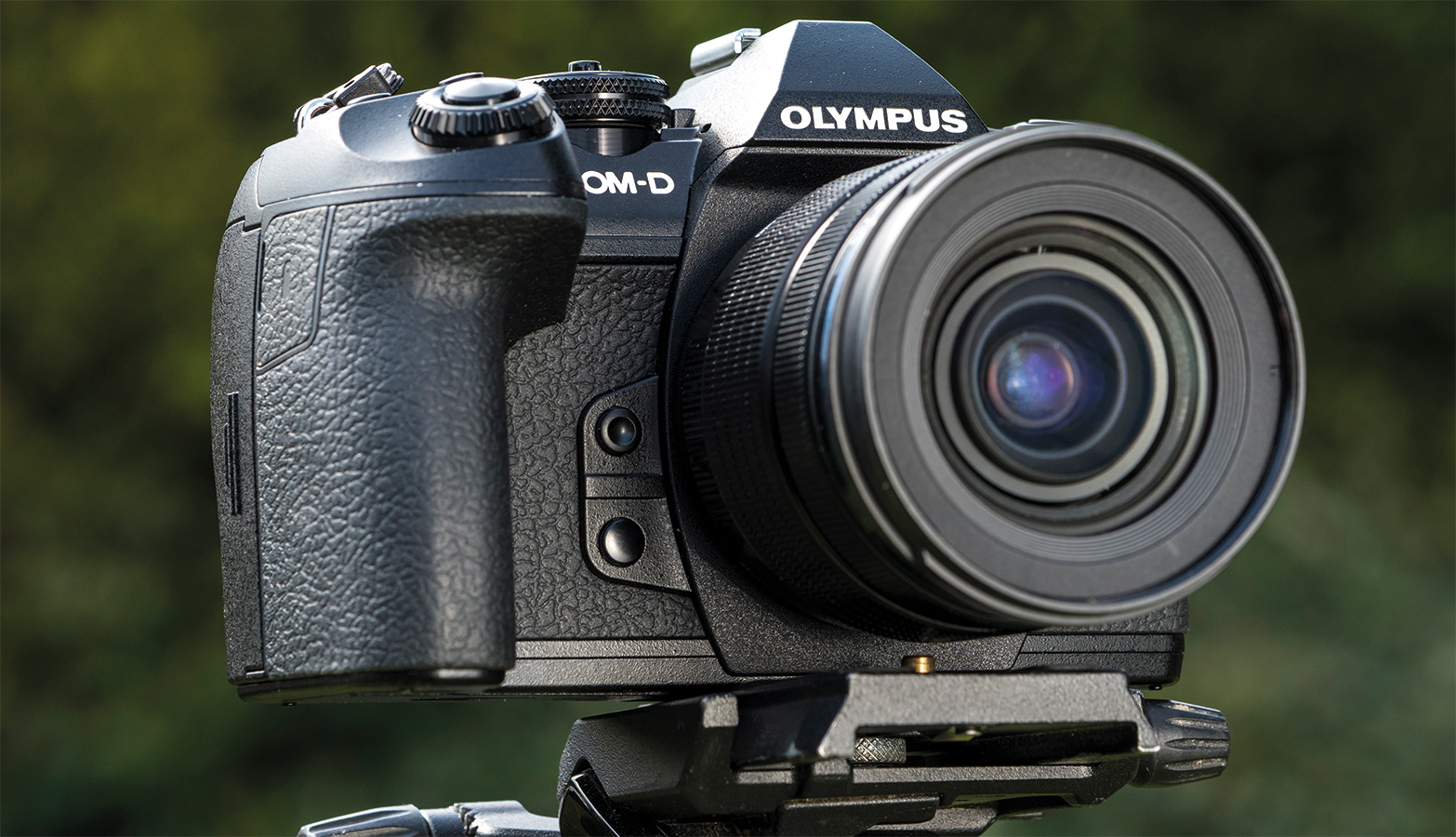 But it's all about the footage, really, and the C4K is very detailed and sharp, although a tad oversaturated in standard form. It's easy to tweak this in post-production, though. 4K and FHD give more frame rates and the quality is still excellent, with accurate colours, good resolution and low rolling shutter artefacts.
The Log profile sets ISO to 400 and the View Assist shows an image converted to Rec. 709 for easier monitoring. The OM-Log 400 is not extreme, so we found that adding some contrast and saturation gave a really good look and increased the dynamic range.
Both the Olympus E-M1X and E-M1 Mark III cameras record a surprisingly sharp image, with pleasing colours and detail, considering they have a sensor that is a quarter the area of a full-frame chip. It's proof that good things can come in small packages.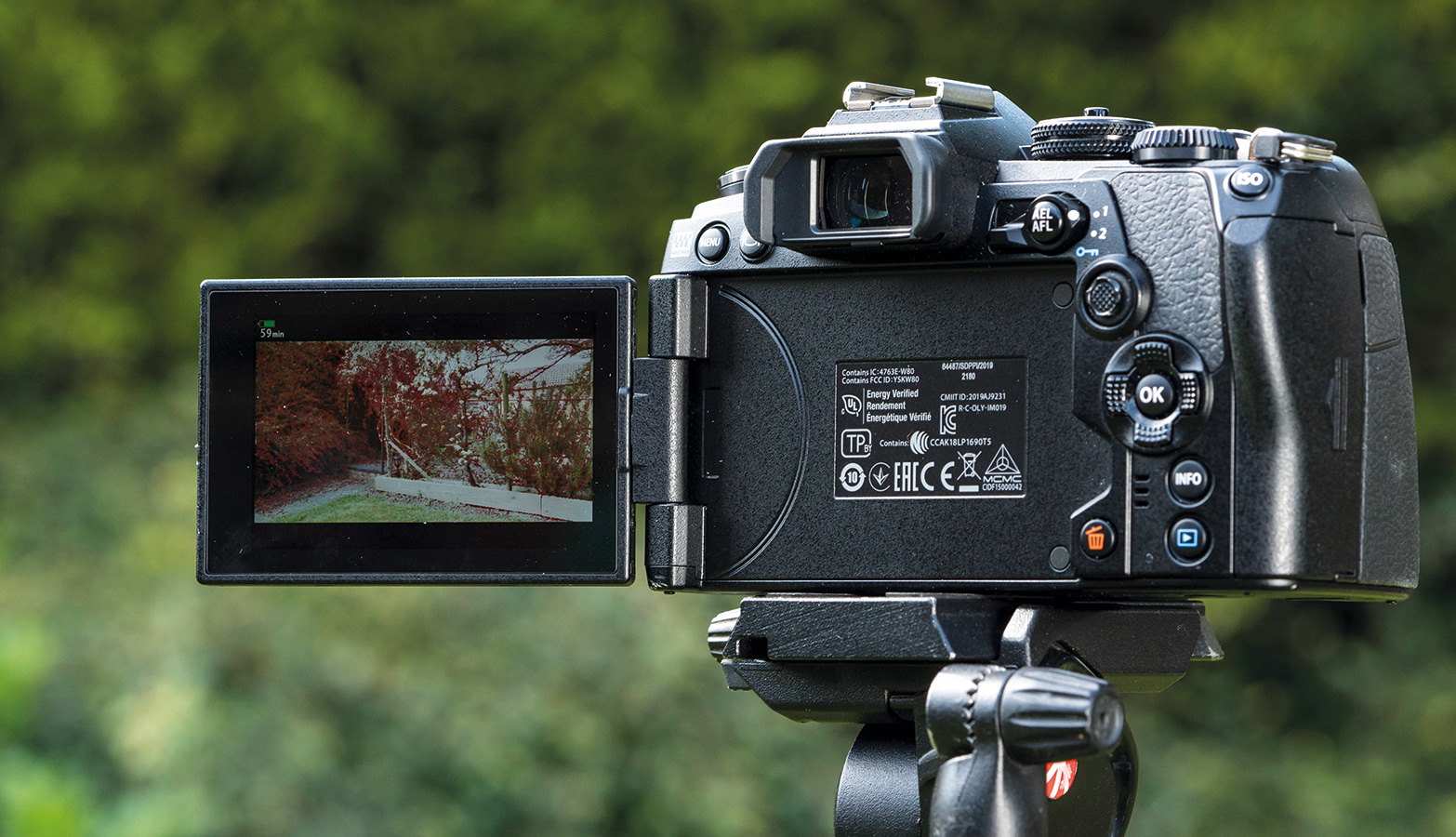 The verdict
The OM-D E-M1X may be aimed at professional sports and wildlife stills shooters, but it makes a very useful filmmaking camera. The smaller sensor gives remarkably clean and detailed images, especially when there is a decent amount of light around. That's what we said when it was launched a year ago, and it still holds true.
Our main criticisms were its large form factor, which is not ideal for video, and its price tag. Olympus tackled both these in one fell swoop with the new E-M1 Mark III. OK, it doesn't have every single benefit of the bigger and more expensive pro-level camera, but for filmmaking, none of that really matters.
For shooting movies, it's simply a much better and more affordable buy. However, we also said that if you have MFT-fit lenses and like the smaller sensor size and all its advantages, then it's difficult to ignore the Panasonic GH5 or GH5S, which also use an MFT sensor and lenses and have 10-bit recording, frame rates up to 240fps in HD, waveforms for exposure monitoring and lots more.
Recent news that Olympus is selling off its camera division may not bring a lot of confidence to potential buyers of the cameras. But chances are that under new owners with increased investment, it may actually flourish and grow. But for users of the MFT system, the choice is even wider right now.
How they rate
E-M1X scores in brackets if different
Features: 8 There is C4K, Log gamma, great phase-detect AF but only 8-bit footage
Performance: 8 Crisp, sharp images, especially in C4K and at low ISO settings
Handling: 9 (8) The smaller camera is more suitable for filming than its big brother
Value for money: 8 (7) The E-M1 Mark III offers all the benefits of the E-M1X, but costs less
Overall rating: 8/10 Great image quality, fast and precise AF and incredible image stabilisation
Pros: Detailed C4K footage, great image stabilisation
Cons: No 240fps, 10-bit output or waveforms.
Specifications
E-M1X specs in brackets if different
Price: £1600/$1800 (£2000/$2500)
Sensor: 4/3 CMOS 20.4 megapixels, 5184×3888 pixels
Formats: 4096×2160 C4K 24p 237Mbps, 3840×2160 4K 30/25/24p 102Mbps, 1920×1080 FHD 60/50/30/25/24p
Maximum frame rates: 120fps FHD
Codecs: MOV H:264/ MPEG-4 AVC, 8-bit 4:2:0
Picture styles: Flat, OM-Log400
ISO range: 200-25,600. 64 extended
Shutter speeds: 60secs-1/32,000sec
Lens Mount: MFT
Focusing: 121-point phase- and contrast-detect AF, face and eye detection, intelligent subject detection
Stabilisation: Image sensor shift five-axis
Screen: 7.6cm/3in vari-angle touchscreen, 1037K dots
Viewfinder: 2.36m dots, 100% view
Audio: 3.5mm input
Connectivity: Micro HDMI, Bluetooth, Wi-Fi, USB-C
Storage: 1 x UHS-1 SD, 1 x UHS-II SD (2 x UHS-II SD)
Dimensions (wxhxd): 134x91x69mm/ 5.28×3.58×2.72in (144.4×146.8×75.4mm/ 5.69×5.78×2.97in)
Weight: 580g/1.28lb (848g/1.87lb)
This article first featured in the Summer 2020 issue of Pro Moviemaker magazine.